Scroll down for English explanations - alternates with German explanations.

Einen Navi braucht man eigentlich nicht. Man fährt einfach immer der Straße nach. Gelegentlich wurde es doch eng an den Brücken.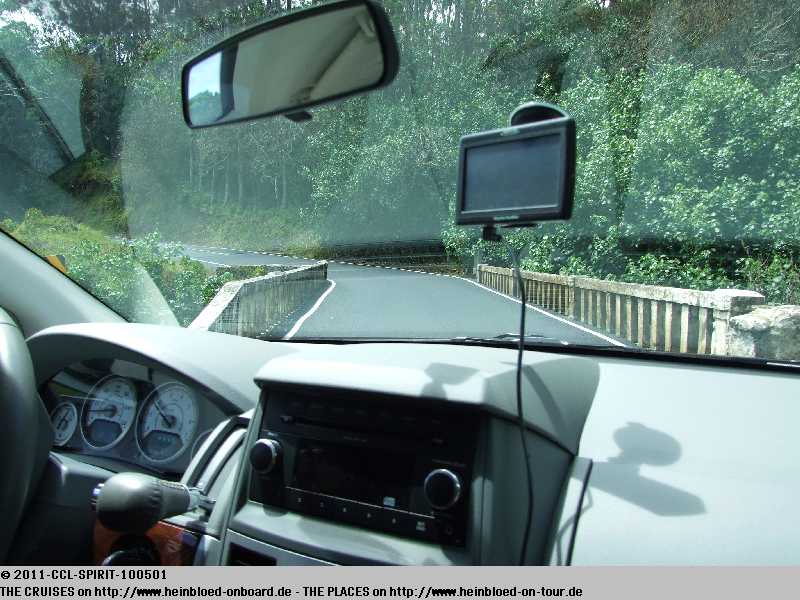 An GPS was not need. You just follow this road. Occassionally it became quite narrow on the bridges.

Then you need to stop from time to time and see.

Dann musste man auch mal anhalten und gucken.
Überhaupt gucken...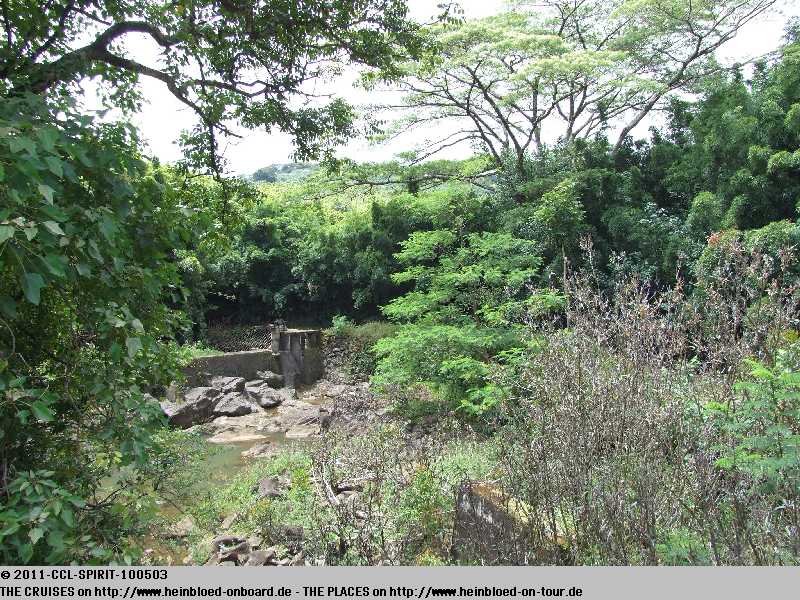 Actually watching...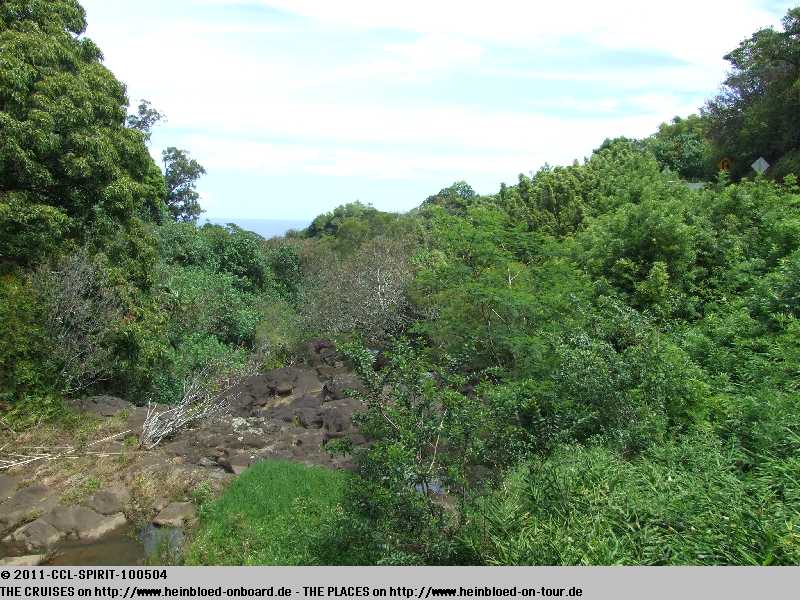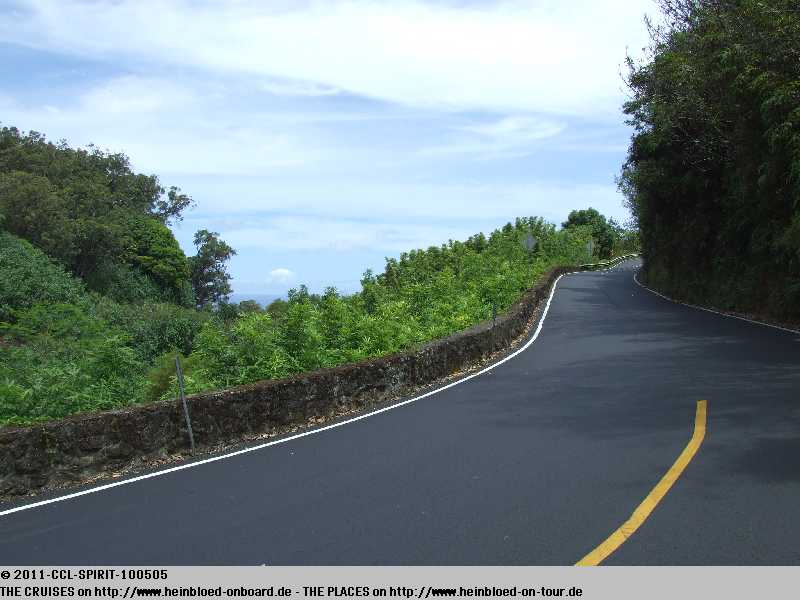 and stop, leave the car...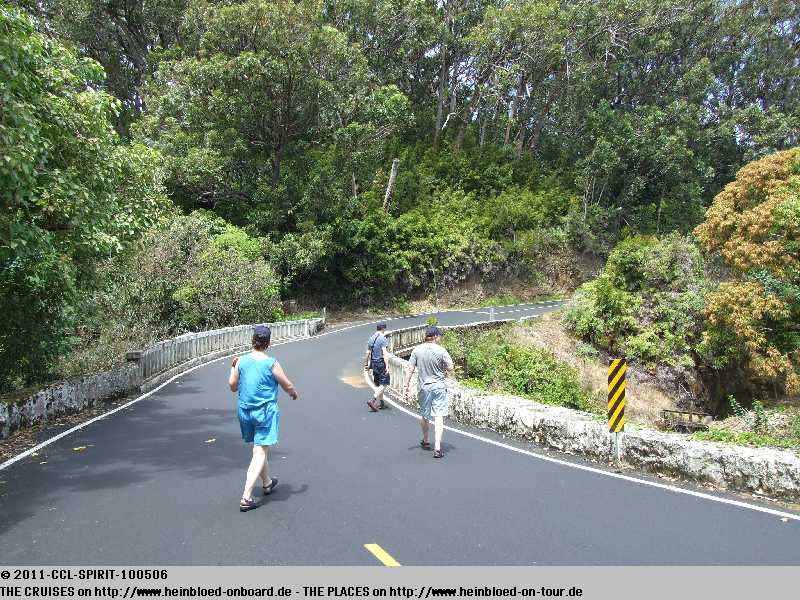 und halten, aussteigen...
und gucken...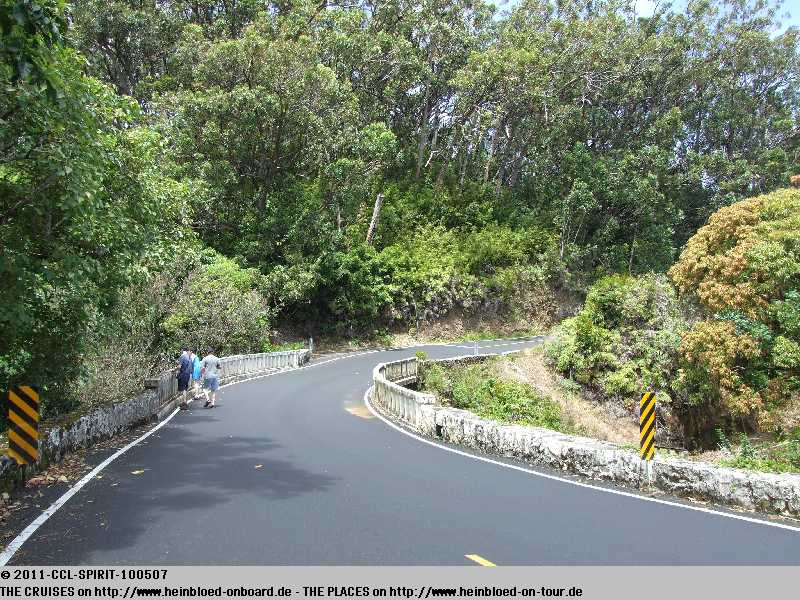 and see...

and Bruno mostly ran into the woods to see...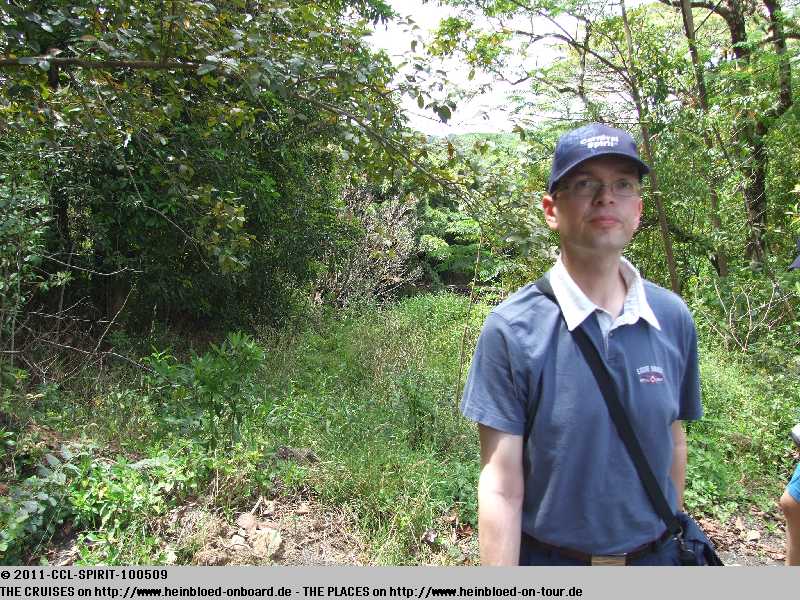 und Bruno rannte meistens noch ein wenig in den Wald rein, um zu gucken...
Meistens kam er nach ein paar Minuten wieder zurück, weil die Wege sich in Pfade verwandelten... Das gute auf Maui: es gibt keine Schlangen auf die man im Wald achten muss...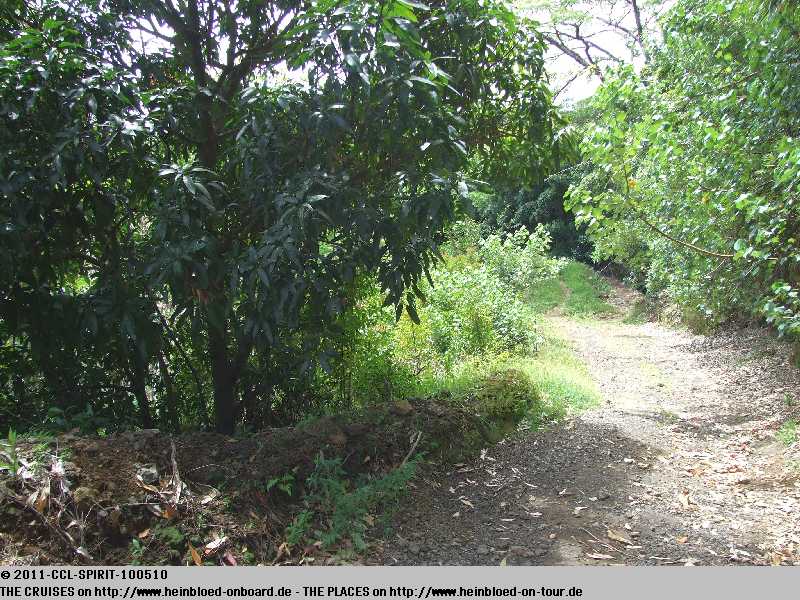 Mostly he returned after the few minutes because the ways turned into pathes... The good on Maui: no snails to beware of in the forrest...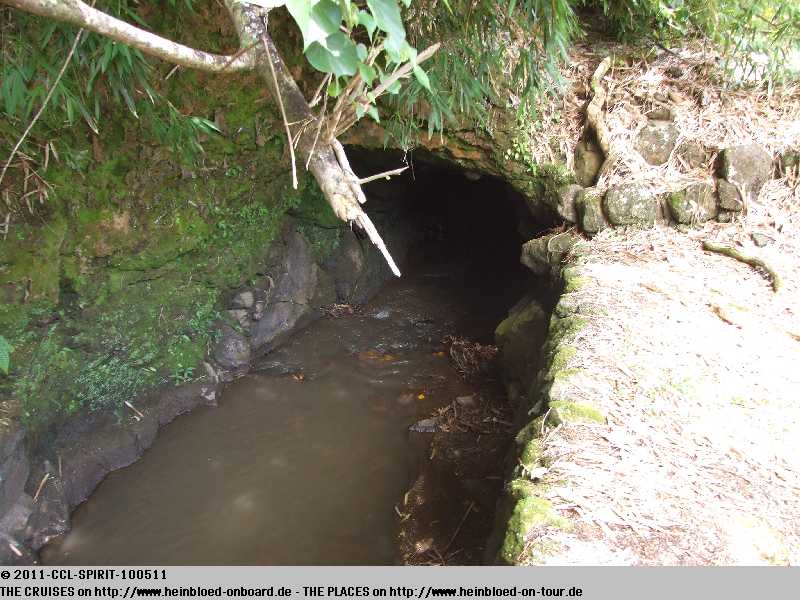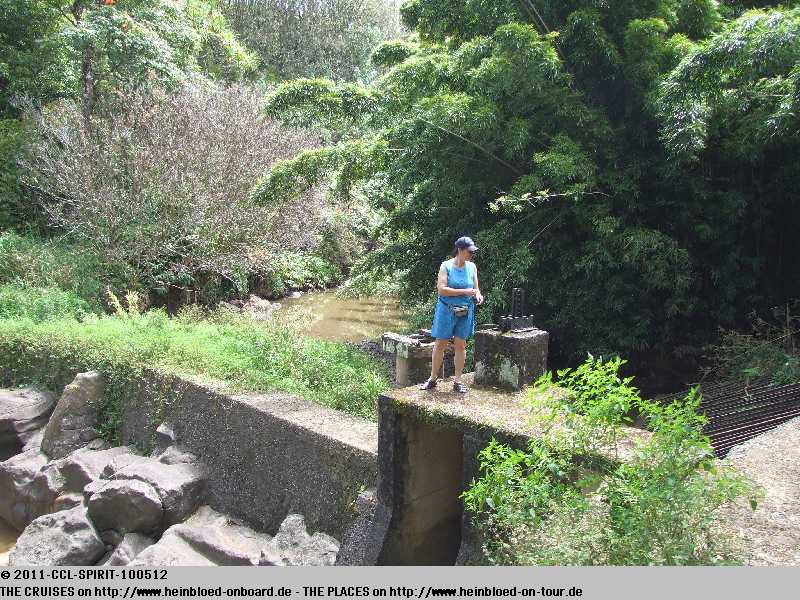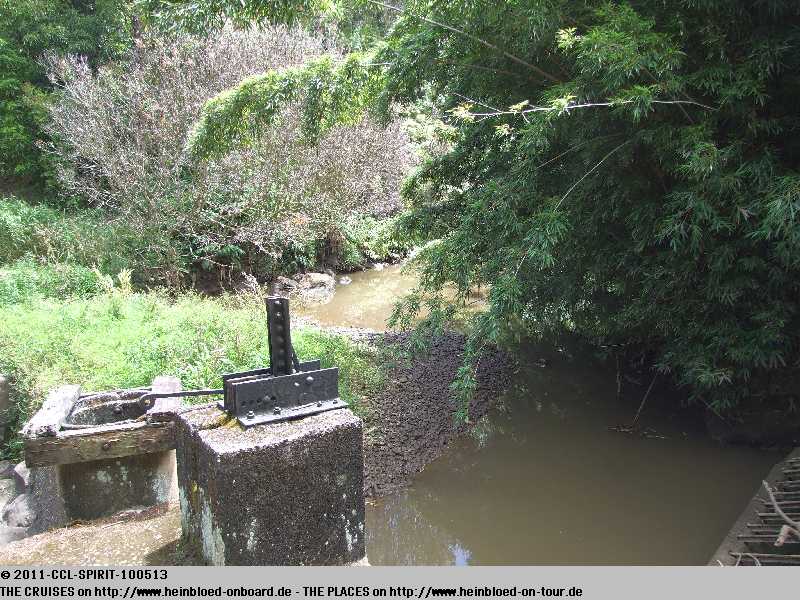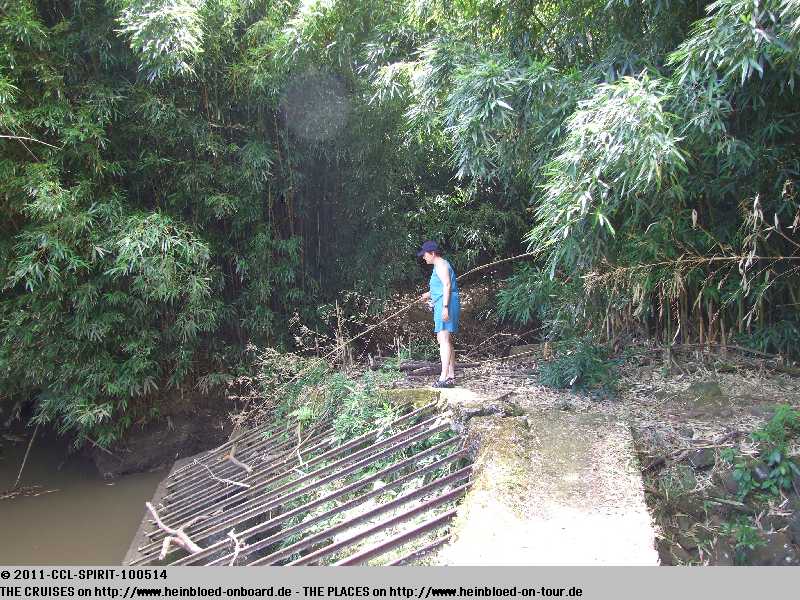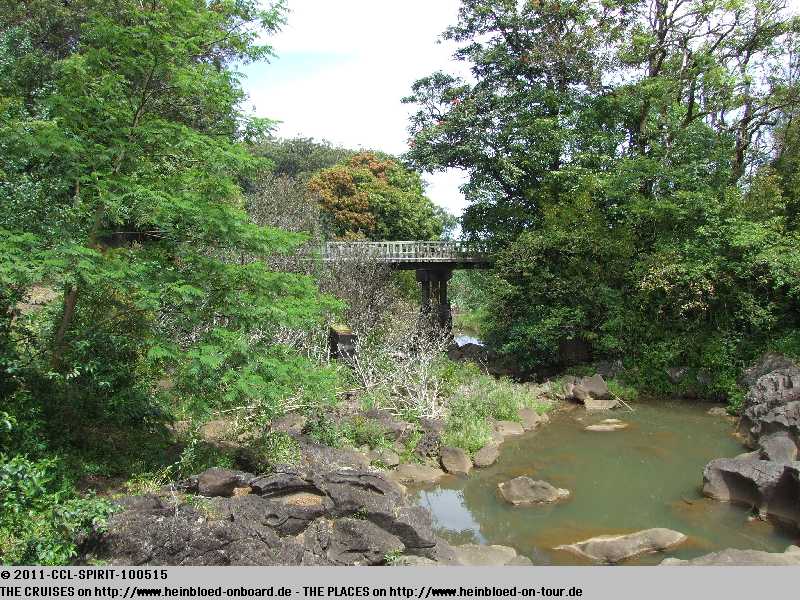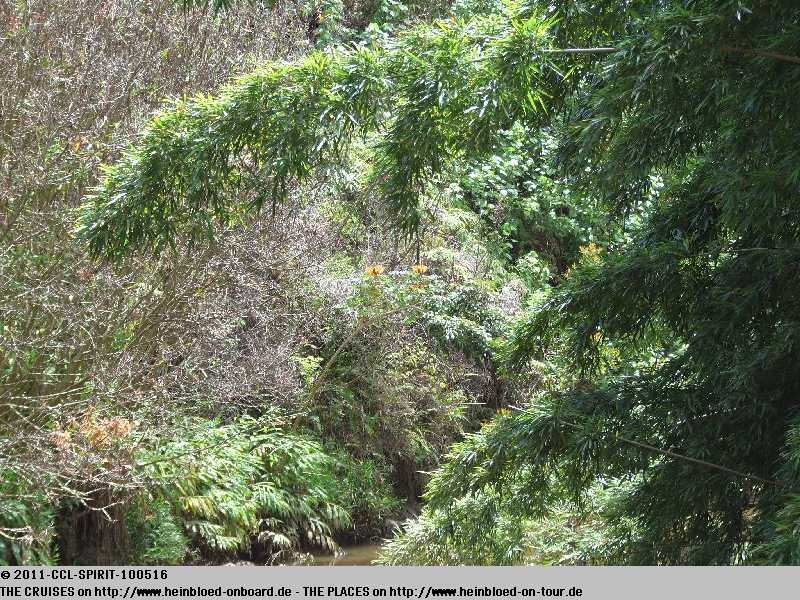 And then the smell of the Eucalyptus-trees...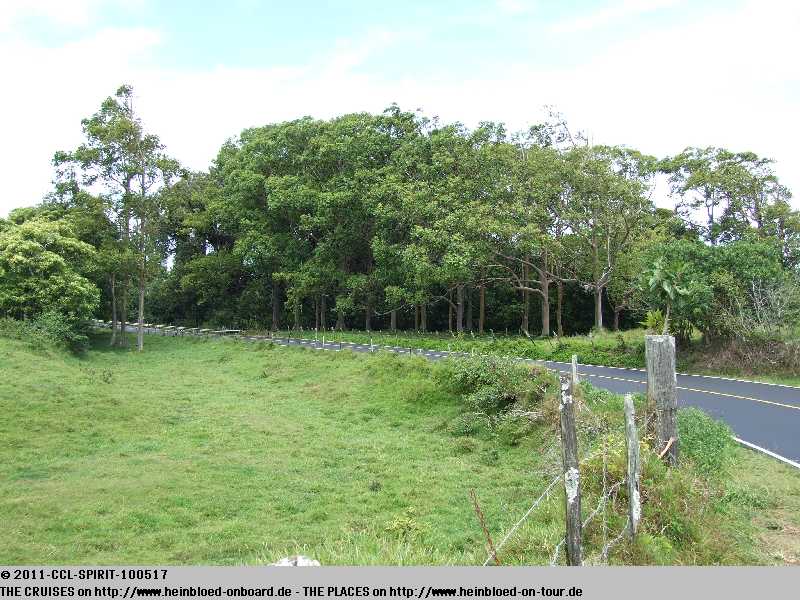 Und dann der Duft der Eukalyptus-Bäume...
genauer Regenbogen-Eukalyptus, deren Stämme in den Farben des Regenbogens schimmern.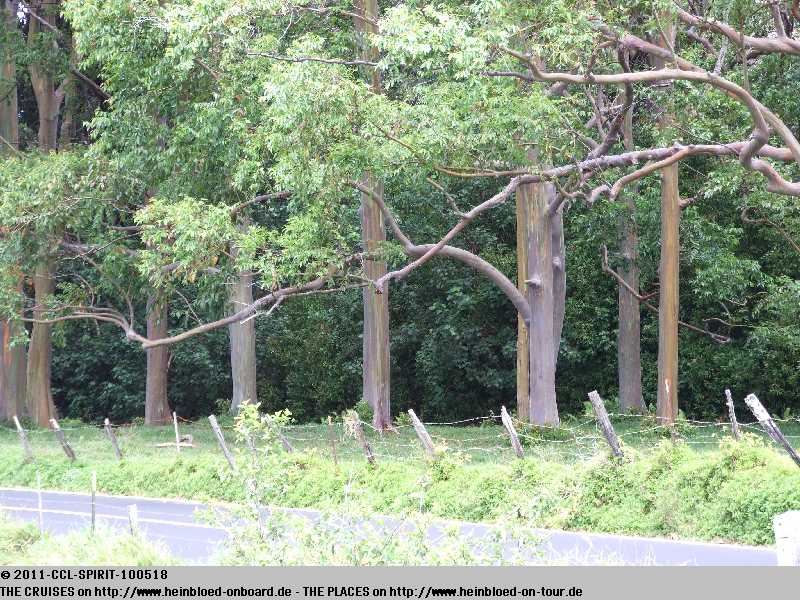 more precise Rainbow-Eucalyptus whose trunk appeared like rainbow colors.