Scroll down for English explanations - alternates with German explanations.

Im Hafen liegt die CELEBRITY INFINITY.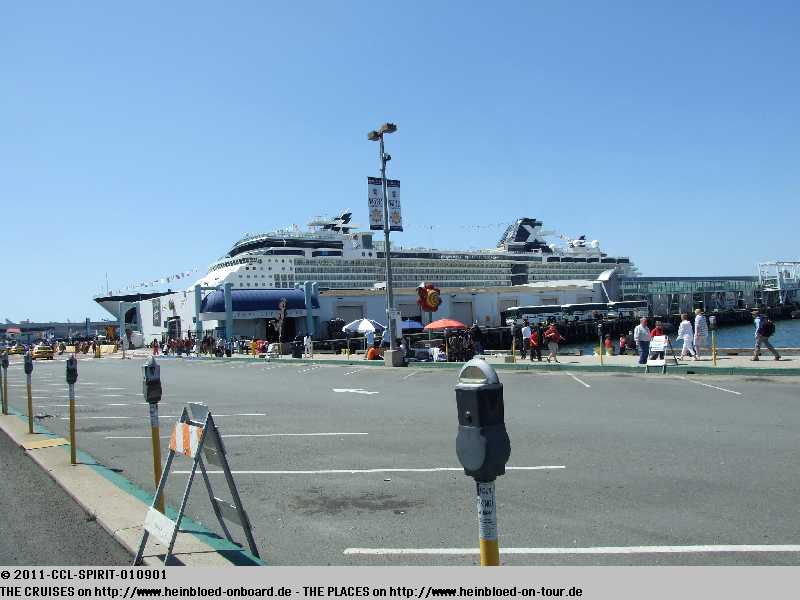 CELEBRITY INFINITY was also in town.

But I am still waiting for an answer from Celebrity after my last letter regarding CELEBRITY EQUINOX and I am still waiting for my leather cover which was part of the Concierge Class and which I did not get on board.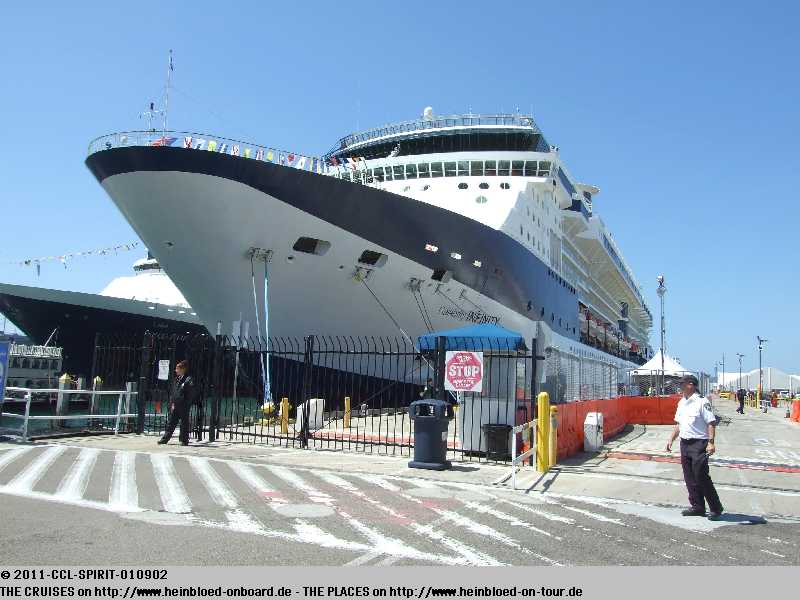 Aber Celebrity schuldet mir noch eine Antwort auf mein Schreiben nach der CELEBRITY EQUINOX und das Lederetui, das es damals an Bord nicht gab, aber Bestandteil der Concierge Class-Kabinen war.
Also stehen sie weit weit unten auf unserer Liste der bevorzugten Kreuzfahrtgesellschaften.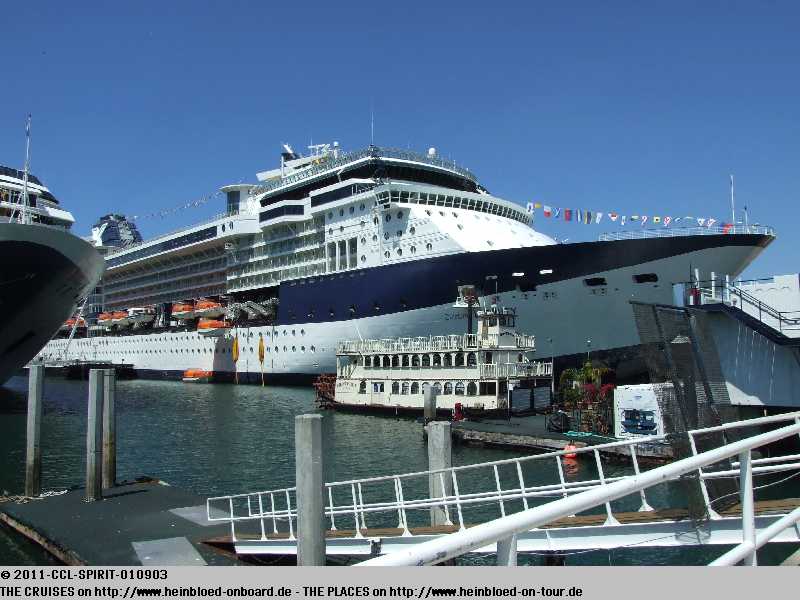 That is why they are listed very at the bottom of our preferred cruise lines.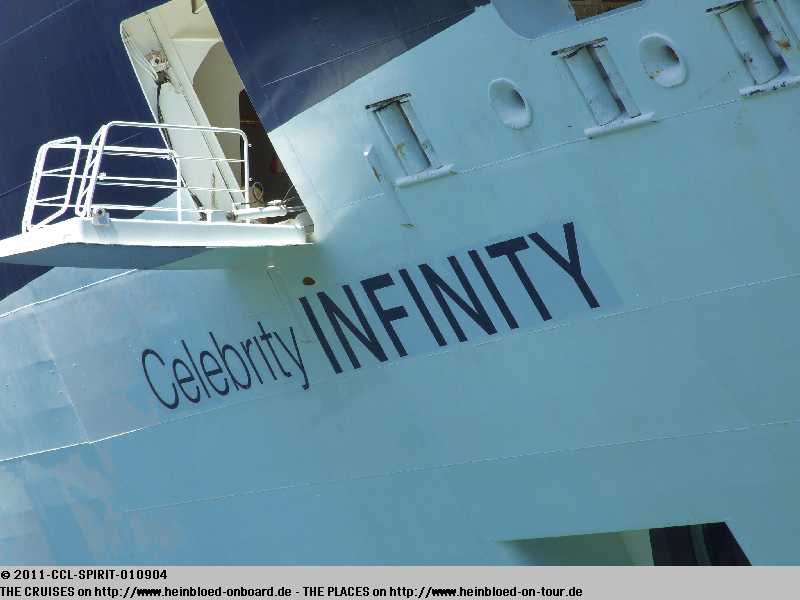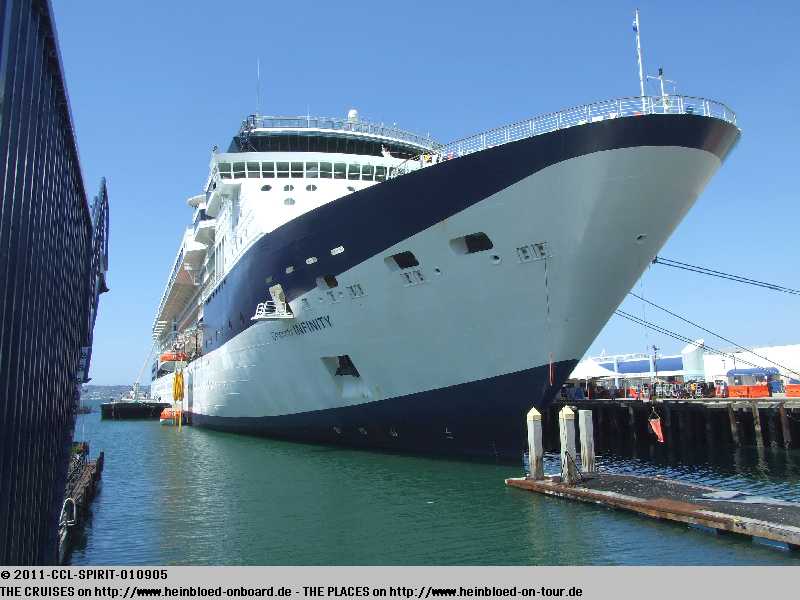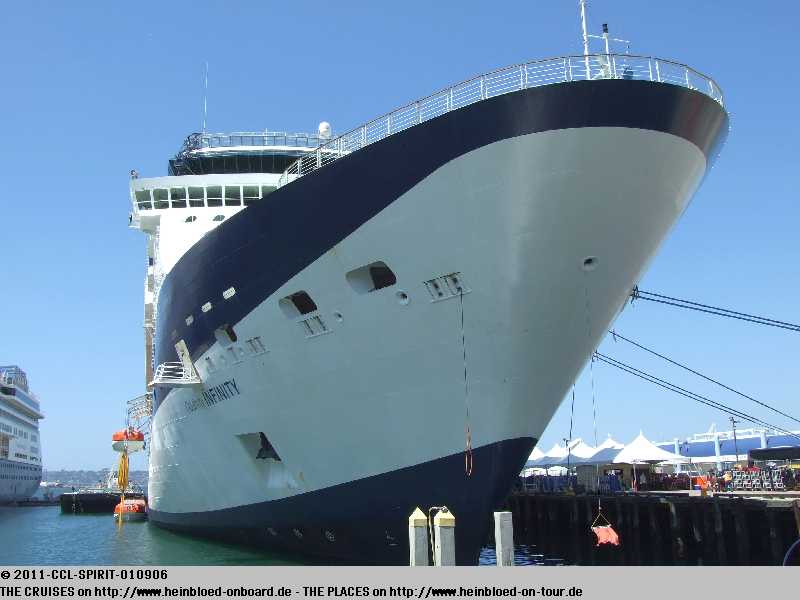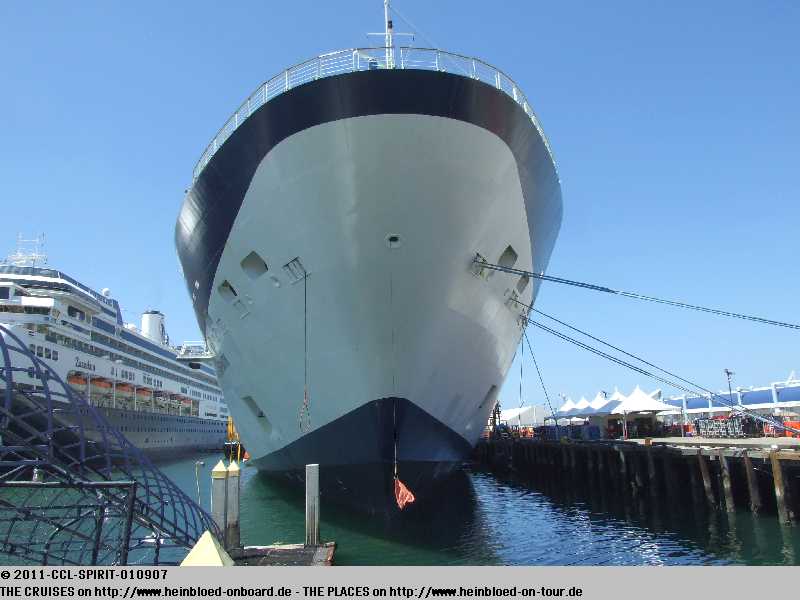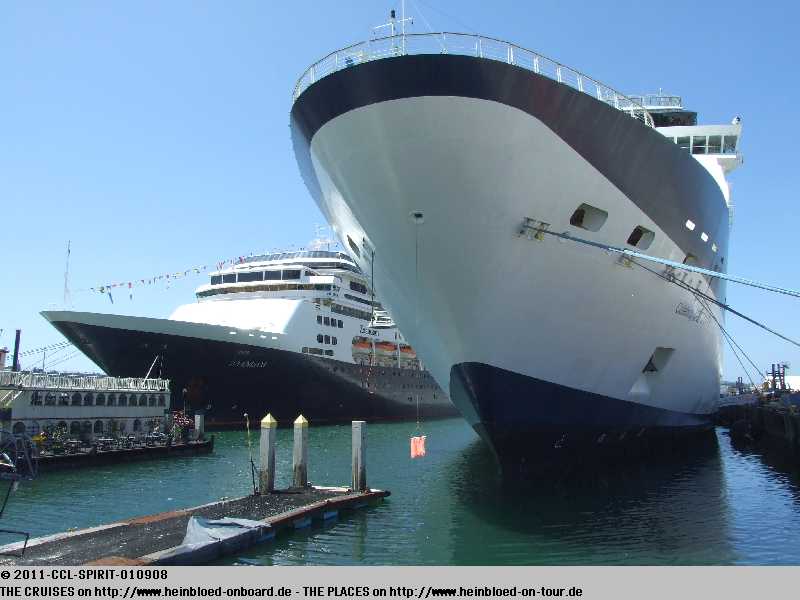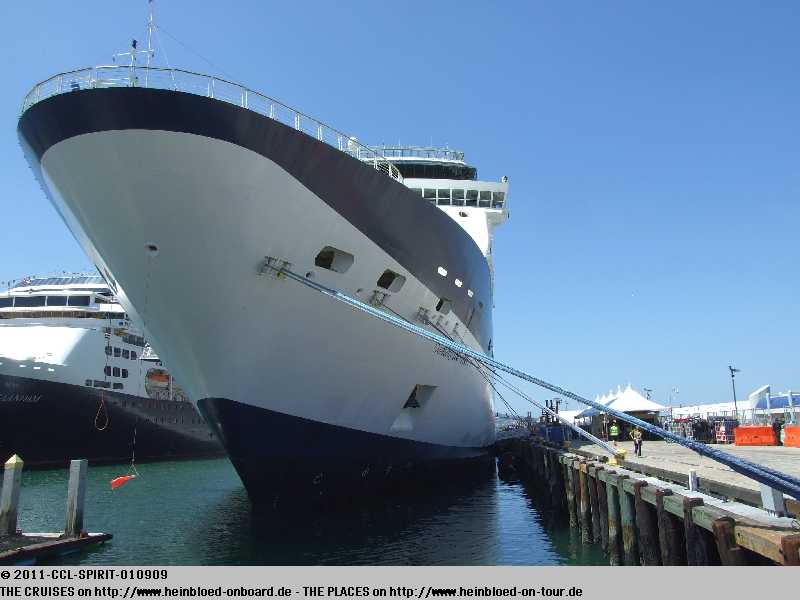 An the brandnew Broadway Cruise Terminal there was our ZAANDAM.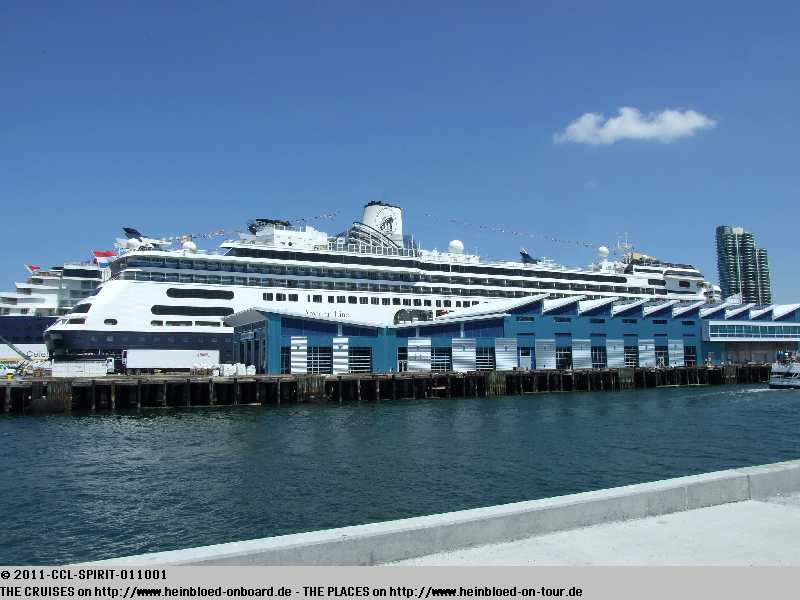 Hier am neuen Broadway Cruise Terminal liegt unsere ZAANDAM.
Und hier müsste unsere Kabine sein, wenn wir 2012 von Hongkong nach Kobe mit ihr fahren.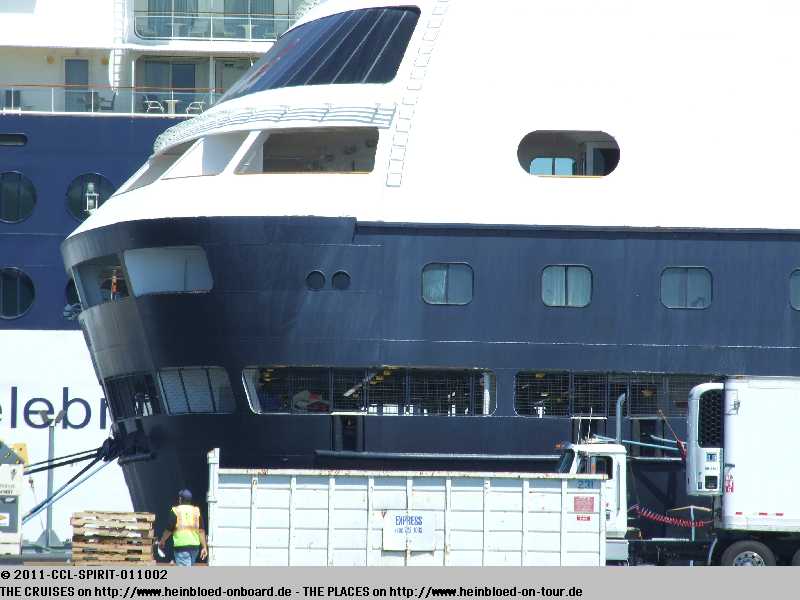 Here around should be our cabin when we sail 2012 from Hong Kong to Kobe on her.

So I am quite happy to see her before our sailing in 2012.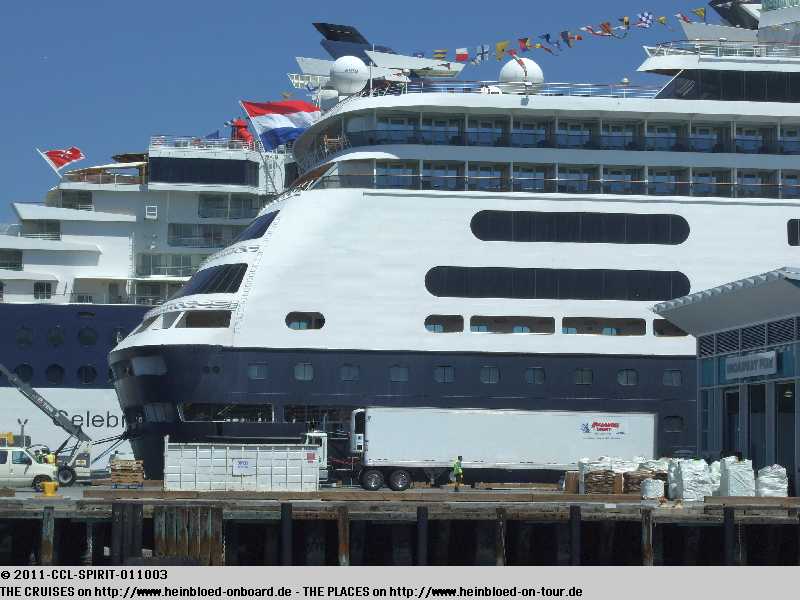 Darüber freue ich mich sehr, dass ich sie vor 2012 nochmals zu Gesicht bekomme.
Interessanter Schornstein.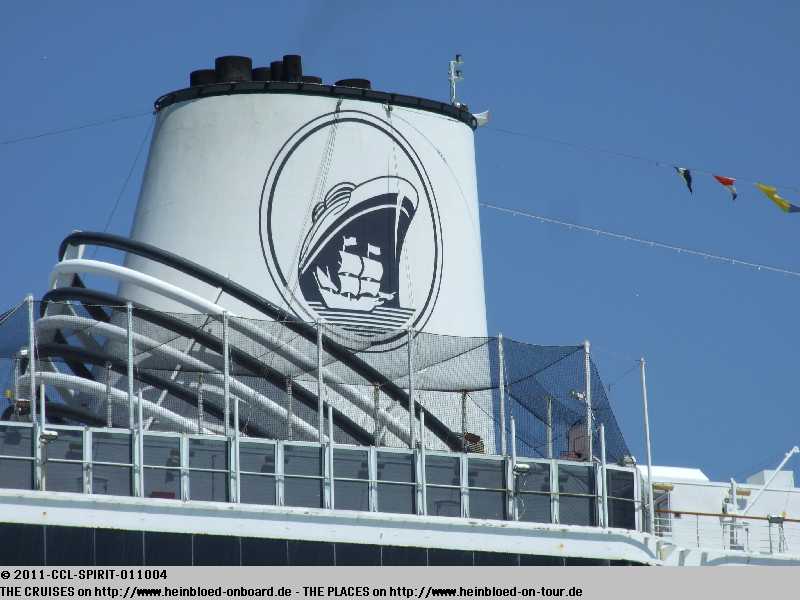 Interesting funnel.

By the way: they have a first-class-customer service. Together with Patrick Wetter of Cruisopolis they found a way to make it very attractive for us to go with Holland America again.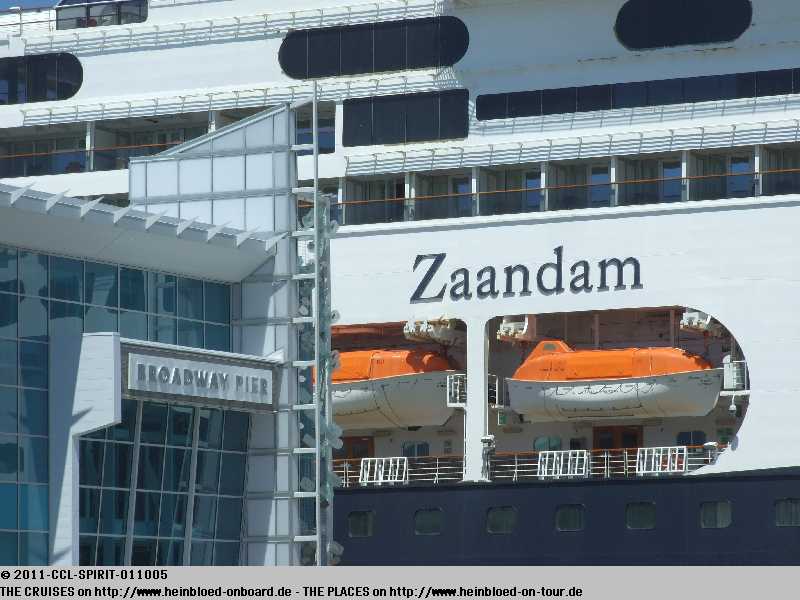 Sie haben übrigens einen erstklassigen Kundendienst. Gemeinsam mit Patrick Wetter von
Cruisopolis
haben sie einen tollen Anreiz gefunden, dass wir wieder mit Holland America fahren.