Scroll down for English explanations - alternates with German explanations.

Weiter ging es auf die Straße der Kraterketten, in der man die ehemaligen Lavaströme sehen kann, die über die Straßen geflossen sind.

We continued to the Chain of Craters Road where you can see the former lava streams which crossed the road.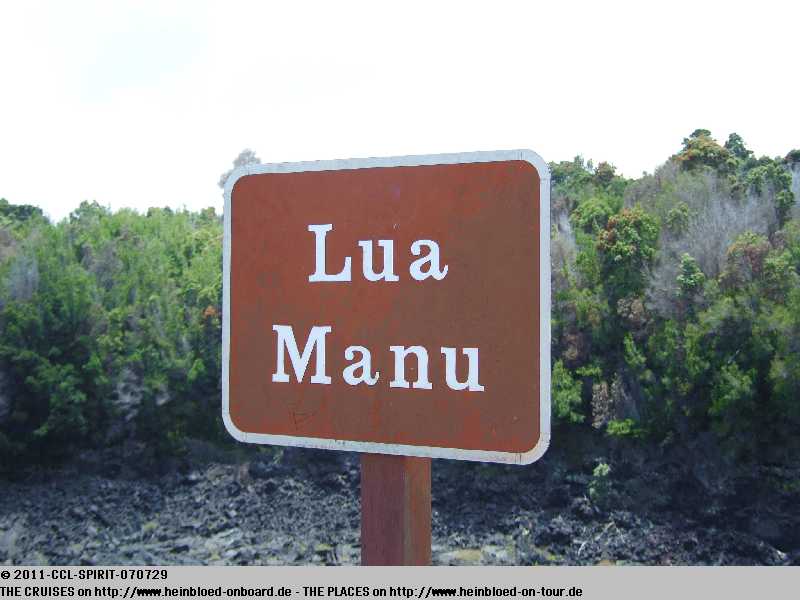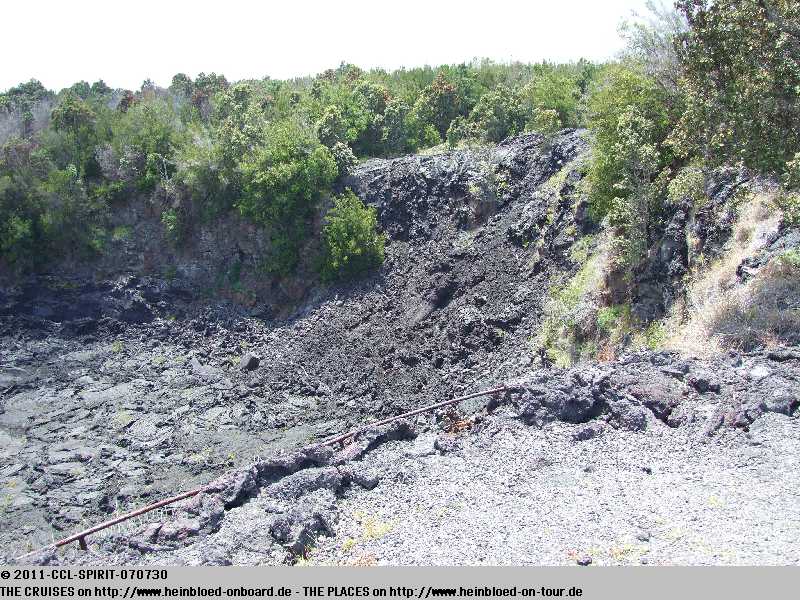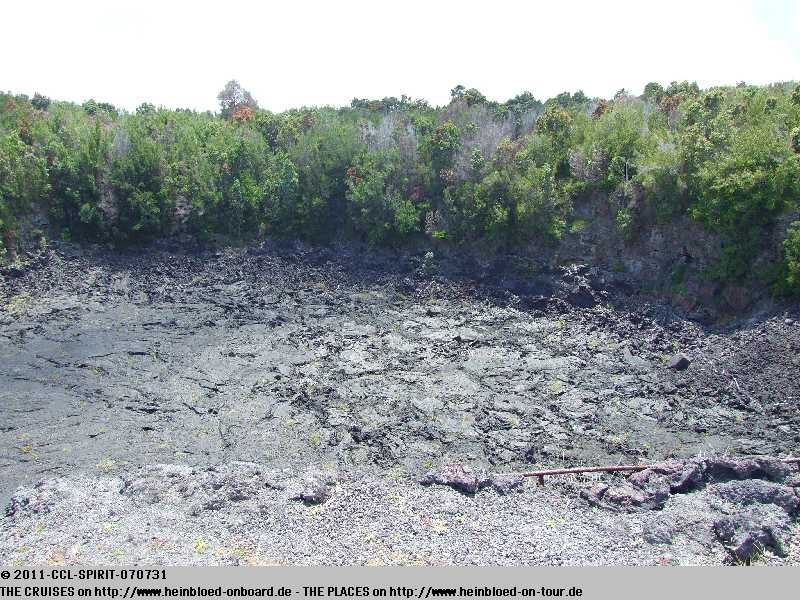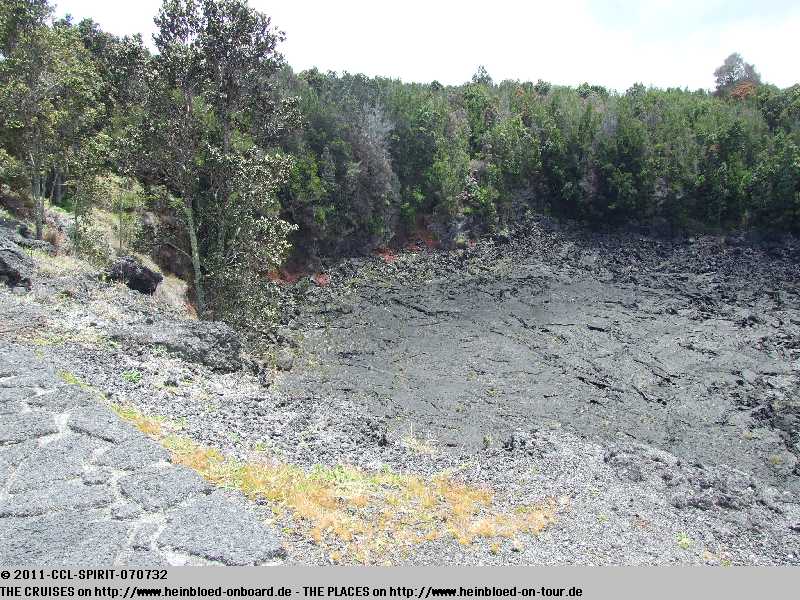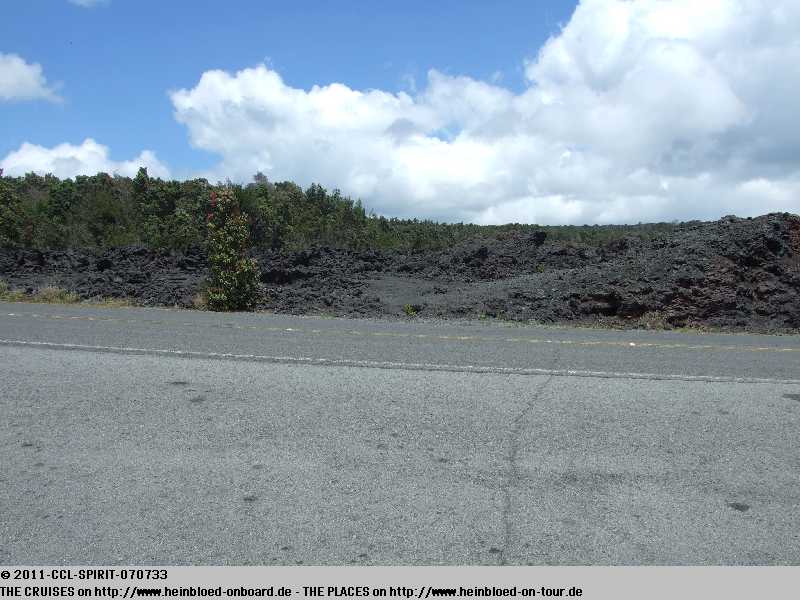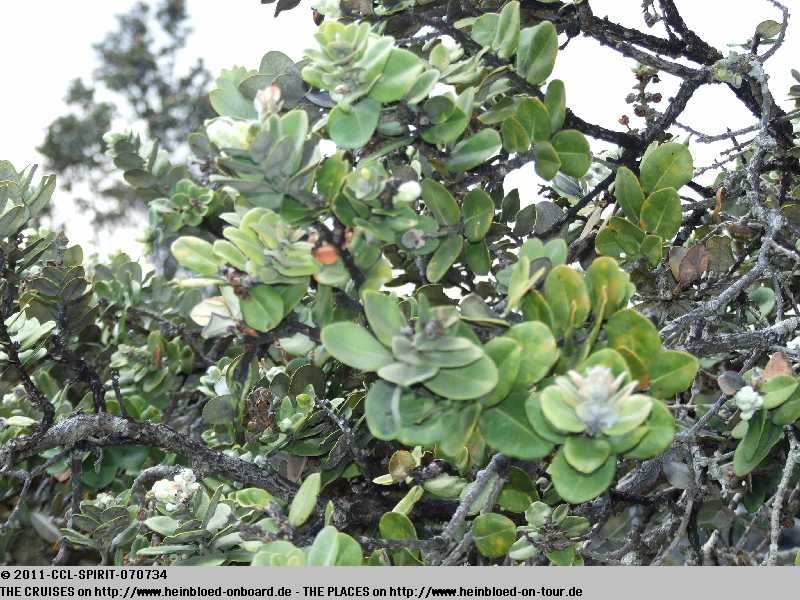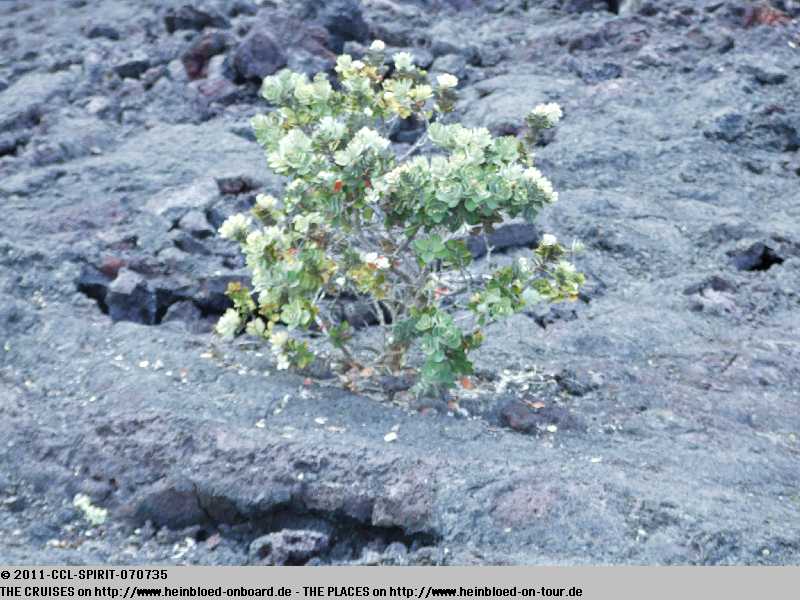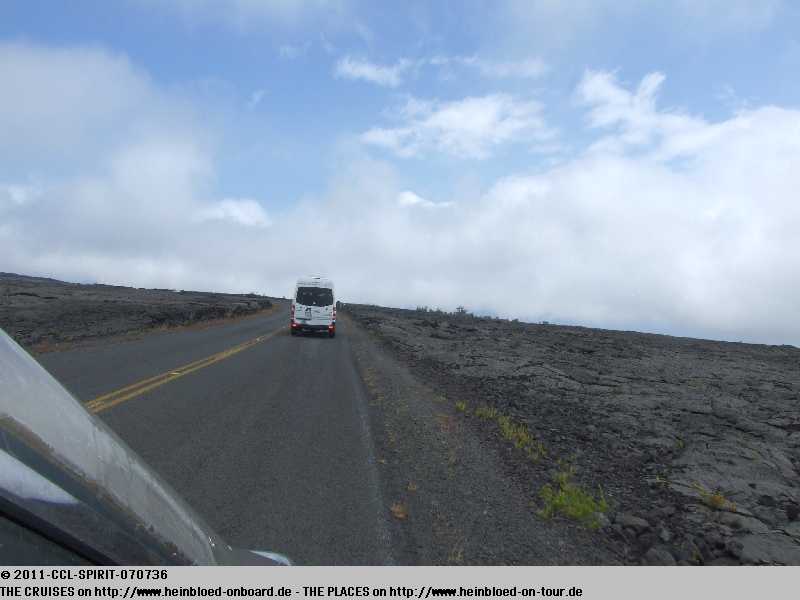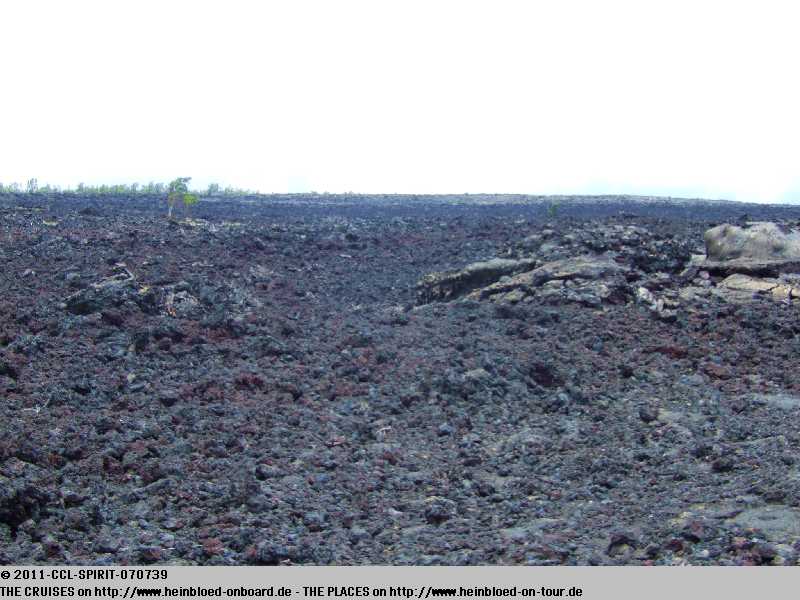 We drove to the place we could see the sea from there.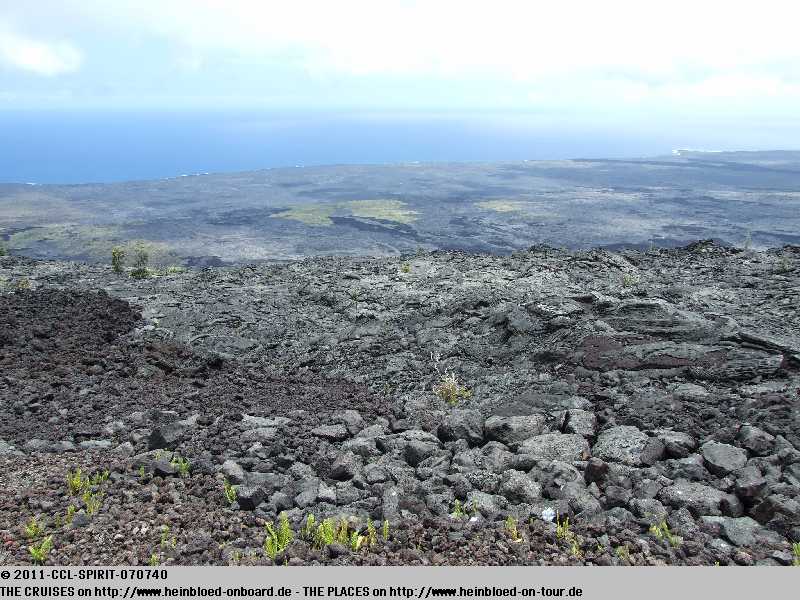 Wir fahren bis zu der Stelle, bis der wir zum Meer gucken können.
Es gibt ja Meinungen, dass alles so aussieht der Chocolate Melting Cake an Bord und hat so entsprechende Argumente, um sich so häufig wie möglich den Kuchen zu bestellen...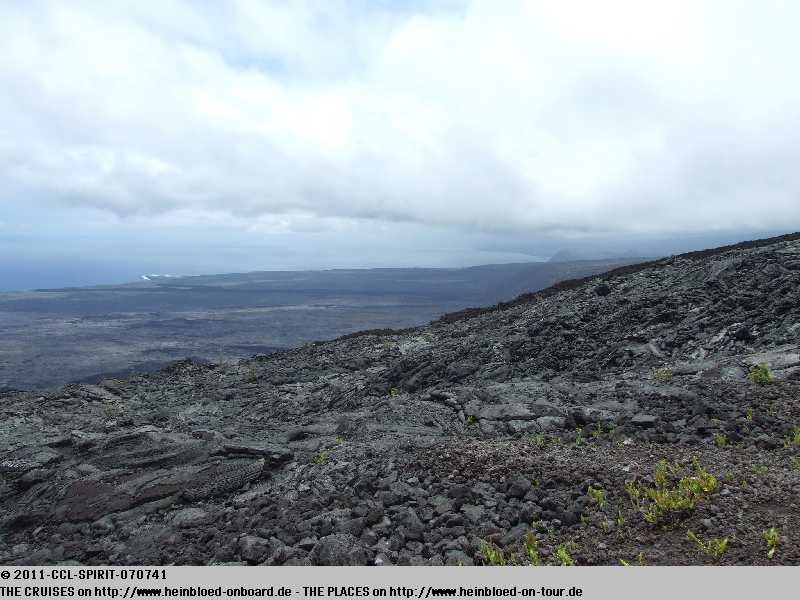 There were opinions that everything looked like a Chocolate Melting Cake like onboard and so they had an excuse to order it as often as possible...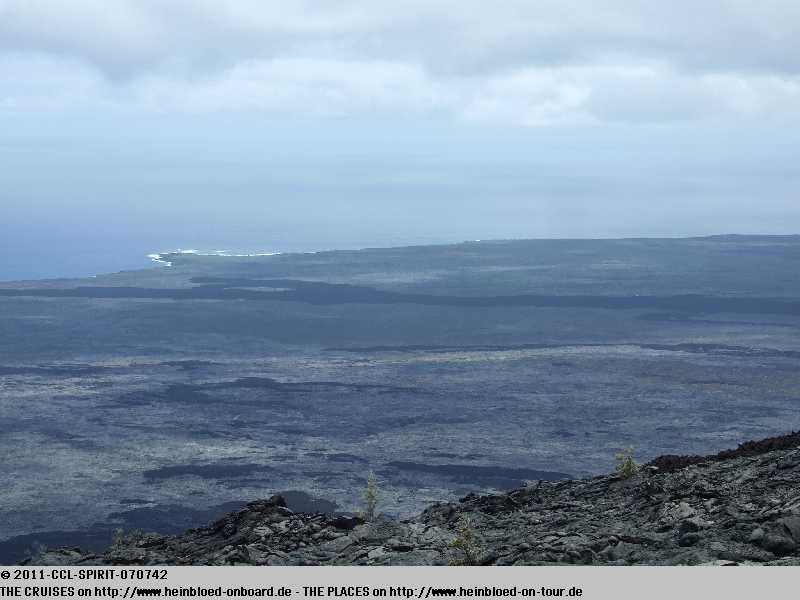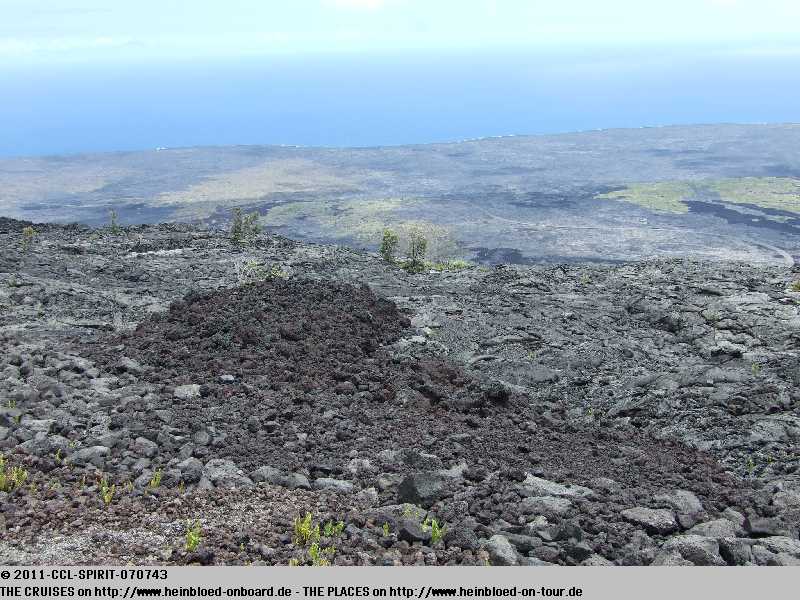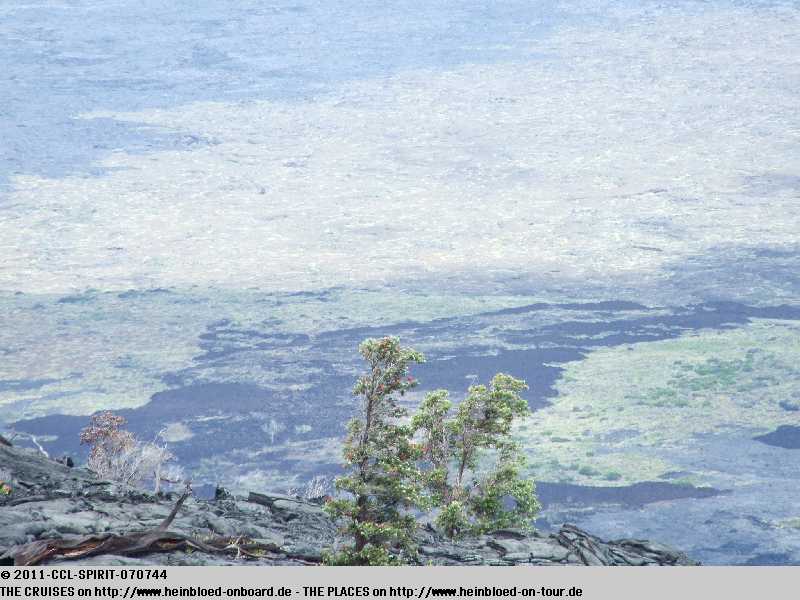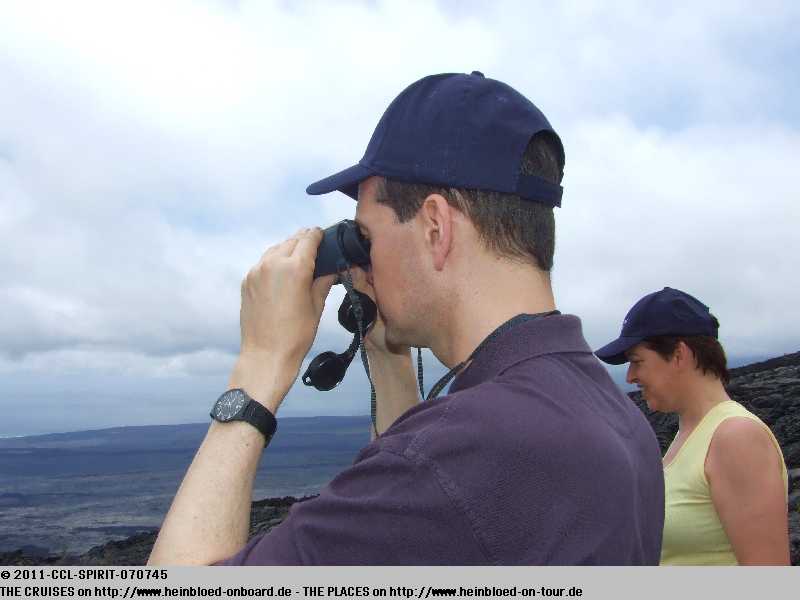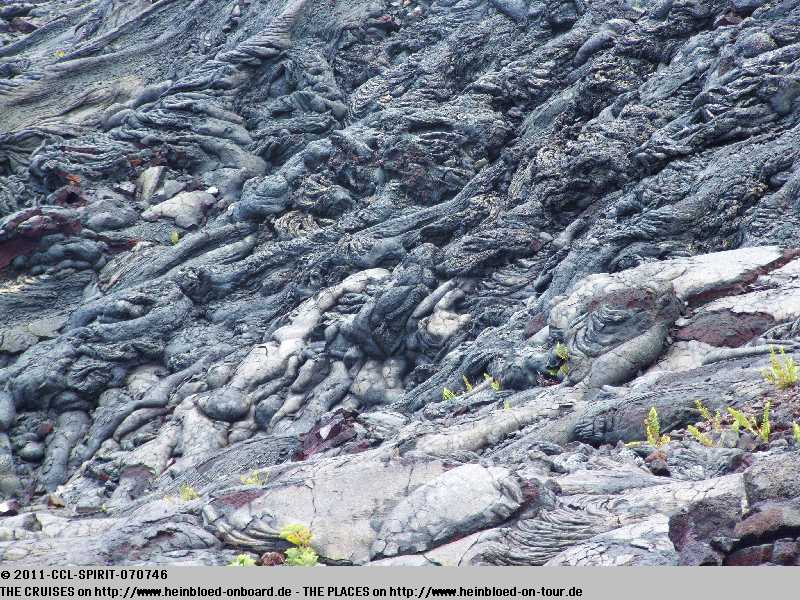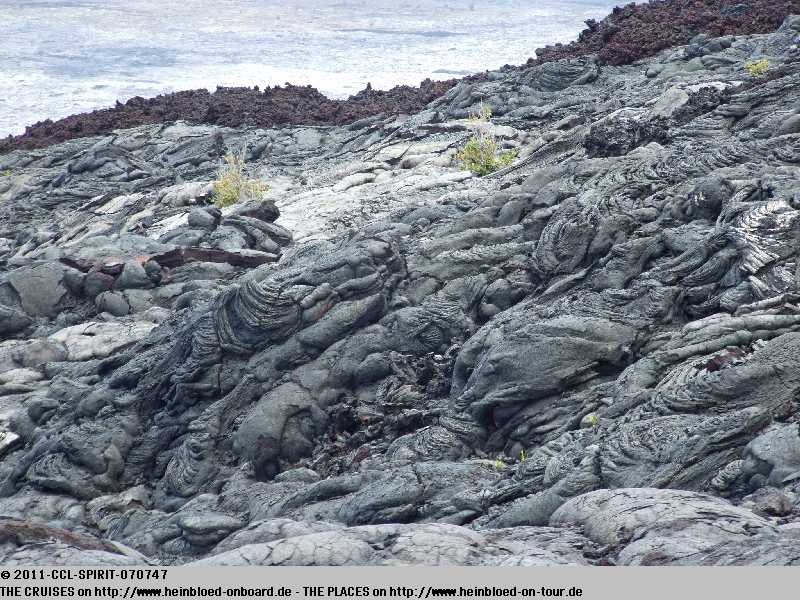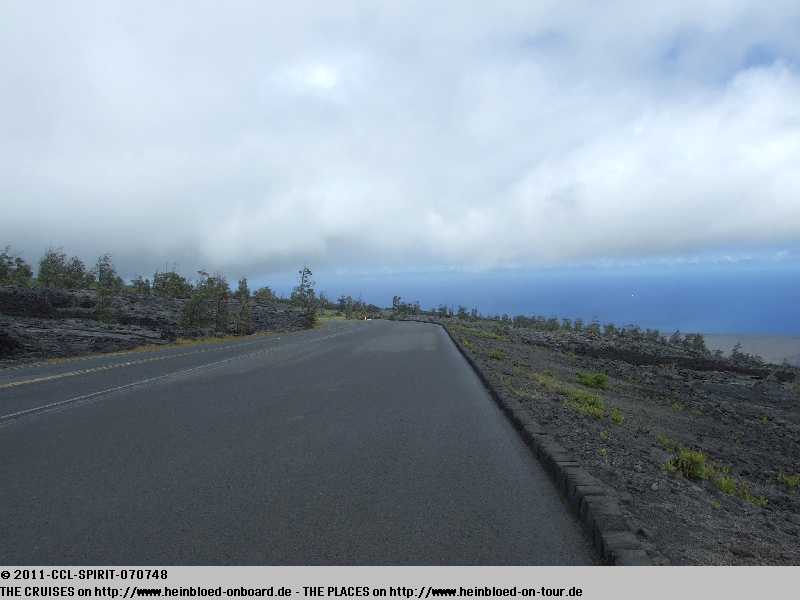 So much vulcano, crater and lava I have not seen so far in my life... It was enough for the next 46 years... Unfortunately it was not the very last vulcano, crater etc. which I saw during this voyage.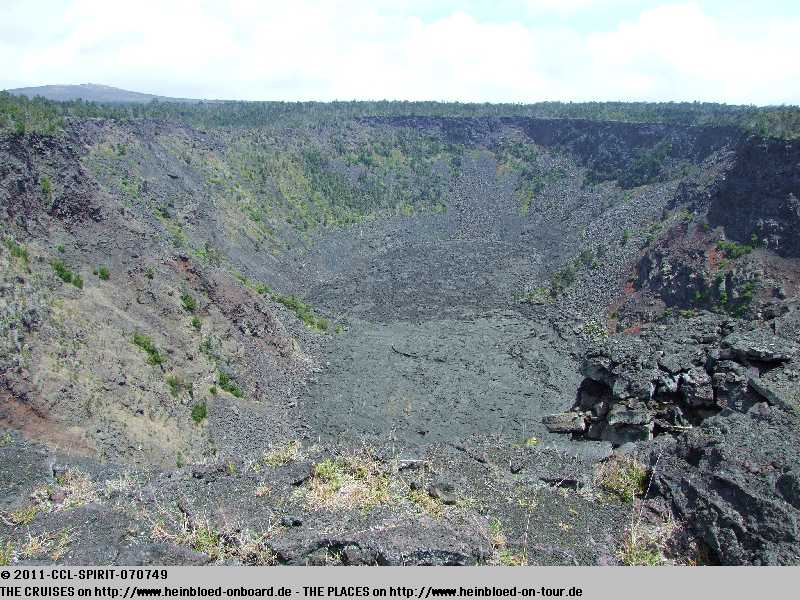 Soviel Vulkan, Krater und Lava habe ich bislang im ganzen Leben noch nicht gesehen... Das reicht mir für die nächsten 46 Jahre... Leider war es jedoch nicht der letzte Vulkan, Krater, den ich während der Reise zu Gesicht bekam.
Torsten hatte auch nicht vergessen, dass er uns noch den Pu'o' O'o' zeigen wollte, den man morgens noch nicht gesehen hat, weil er sich hinter Wolken versteckt hatte. Nun war er endlich zu sehen.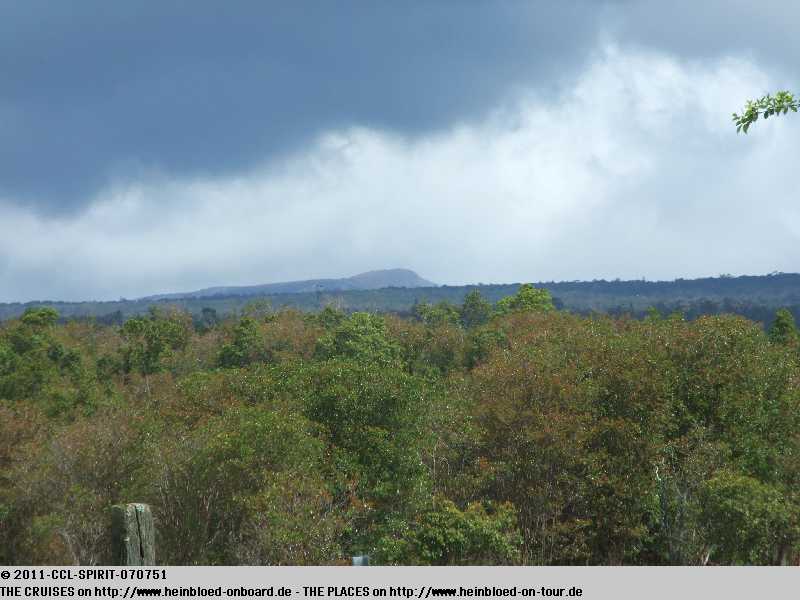 Torsten did not forget that he wanted to show us Pu'o' O'o' which we could not see in the morning because it was hidden behind the clouds. But now you could see it.