Scroll down for English explanations - alternates with German explanations.

Endlich mal wieder in einem großen Flughafen...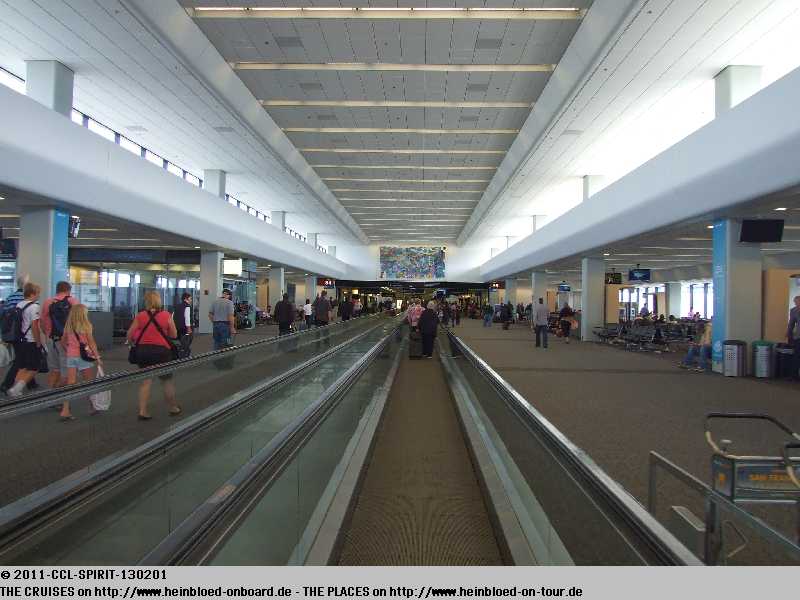 Finally again on a huge airport...

We only need to collect the bags of Bruno's siter and in-law Astrid and Hermann as their stay was longer than 24 hours in San Francisco.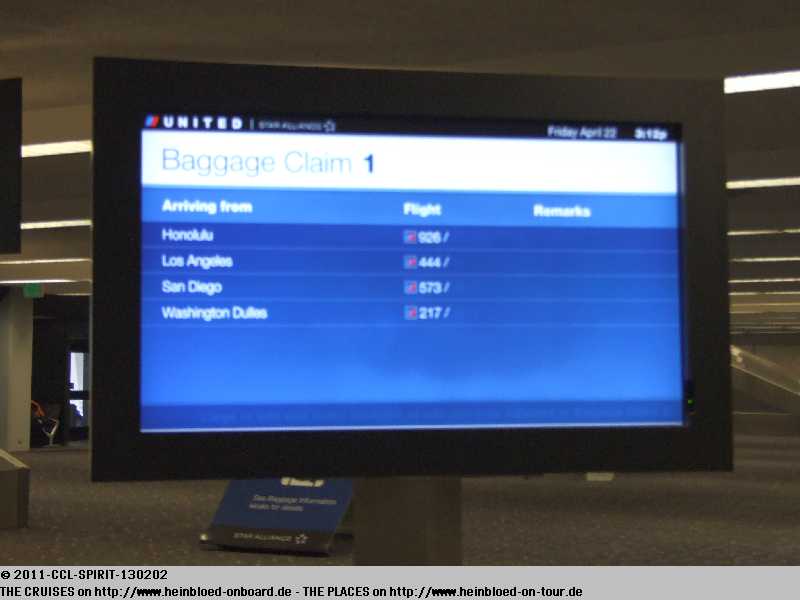 Wir mussten bloß das Gepäck von Brunos Schwester Astrid und Schwager Hermann holen, da sie länger als 24 Stunden in San Francisco verweilen.
Der Bürgermeister heißt uns willkommen.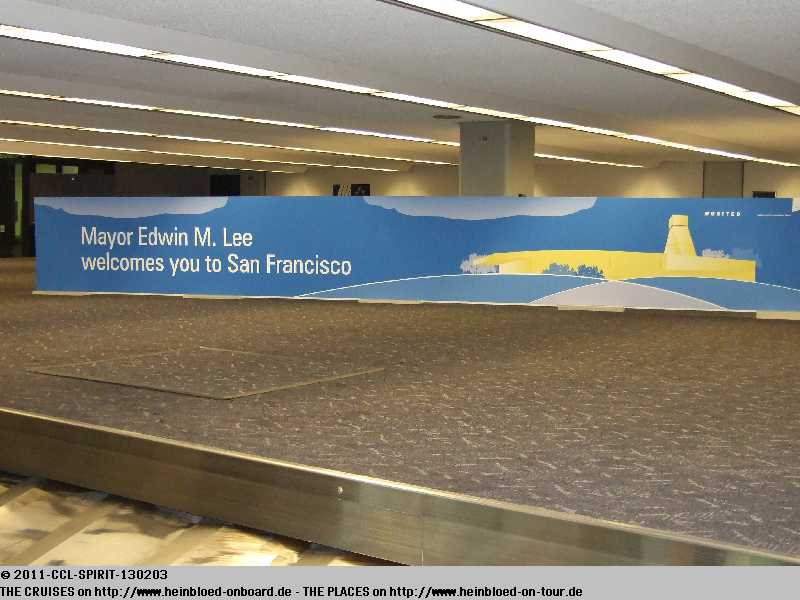 The Mayor welcomed us.

Outside we waited for our limo which we ordered. I did like the idea to queue up in a taxi-line.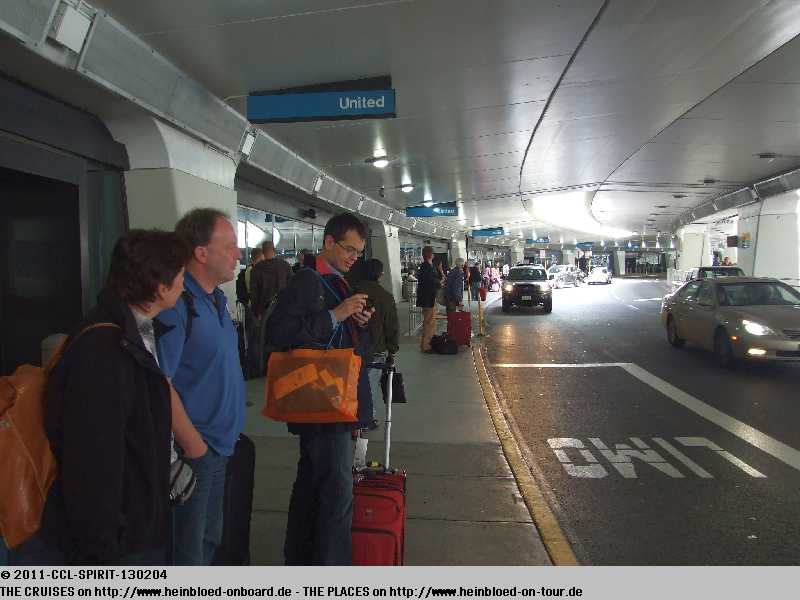 Draußen warten wir auf unsere Limo, die wir bestellt hatten. Ich hatte keine Lust mich in eine Taxischlange anzustellen.
Und da kommt schon unsere Limo von
Joes Transportation Service
.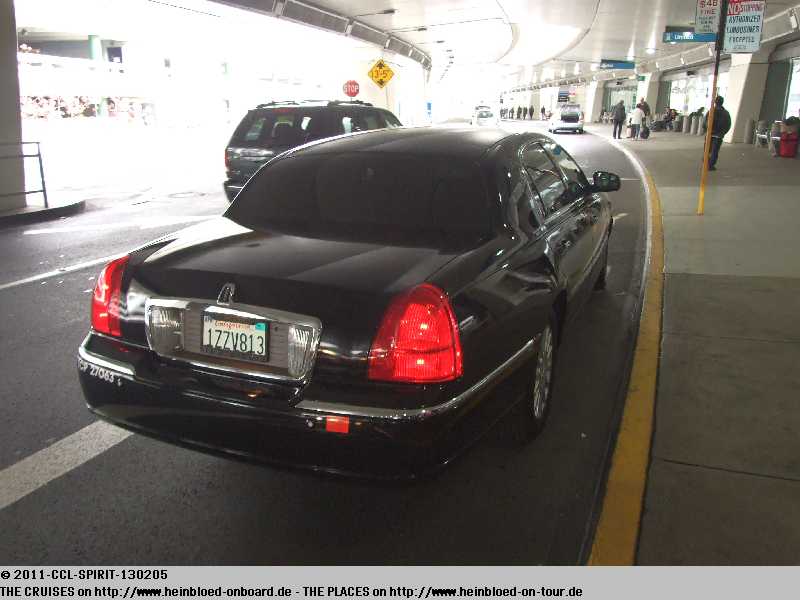 And there our limo arrived from Joe's Transportation Service.

Inder means in German Indian... So for us it was quite funny that Inder was Indian...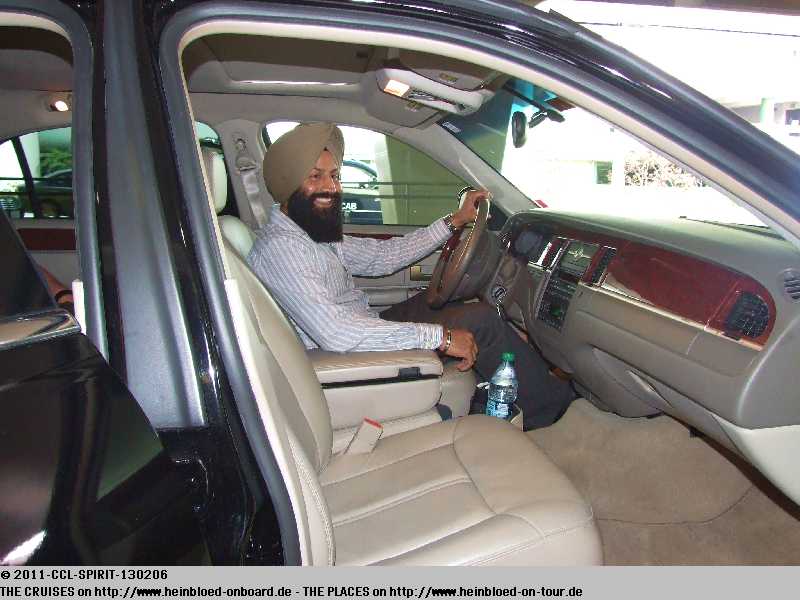 Nomen est omen: Unser Fahrer Inder heißt nicht nur so, sondern er ist es auch...
Wir müssen uns wieder an die Rush-Hour einer Großstadt gewöhnen. Aber in gut 25 Minuten haben wir unser Hotel erreicht.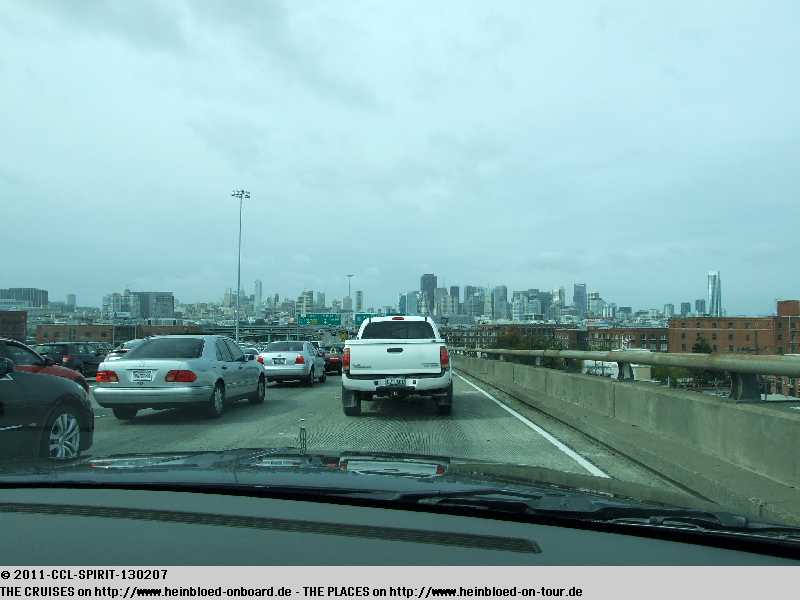 We need to become familiar again with a rush-hour of a big city. But after 25 minutes we made it to our hotel.

Welcome to The Westin San Francisco Market Street.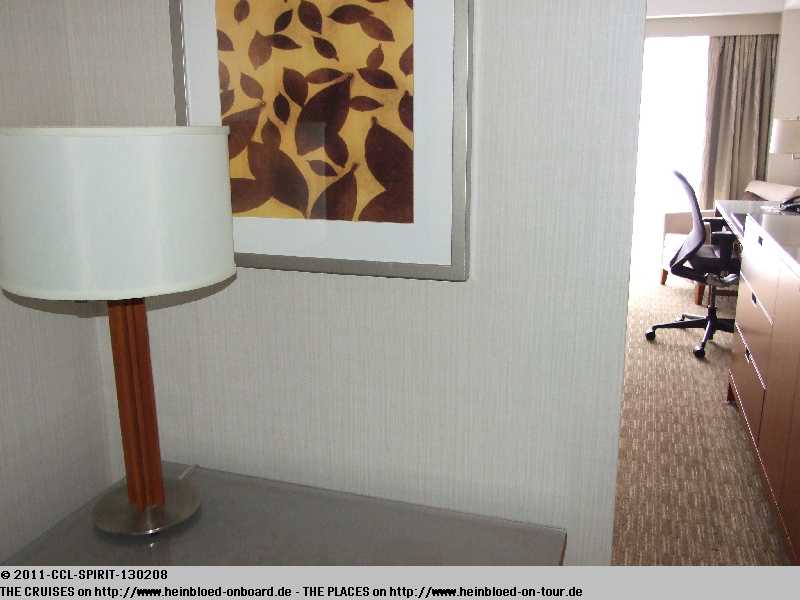 Willkommen im
The Westin San Francisco Market Street
.
Im Herzen der Stadt San Francisco.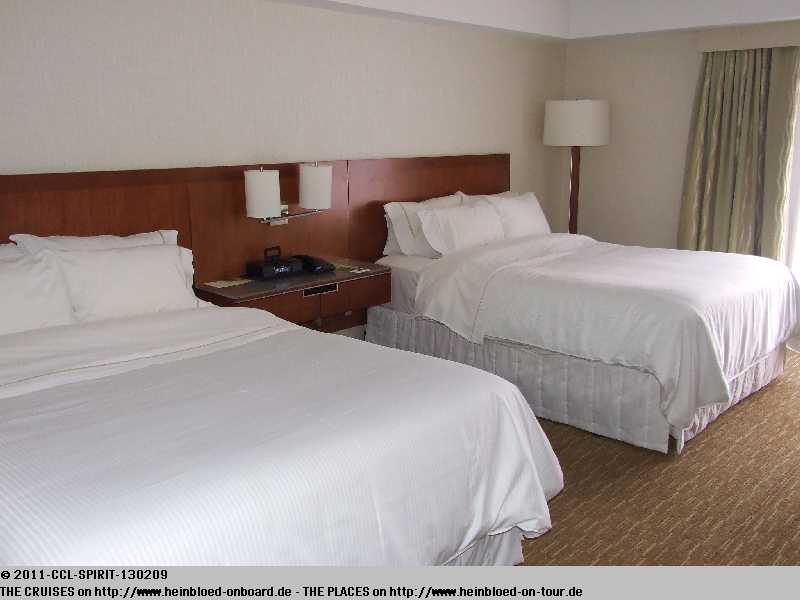 In the heart of the City of San Francisco.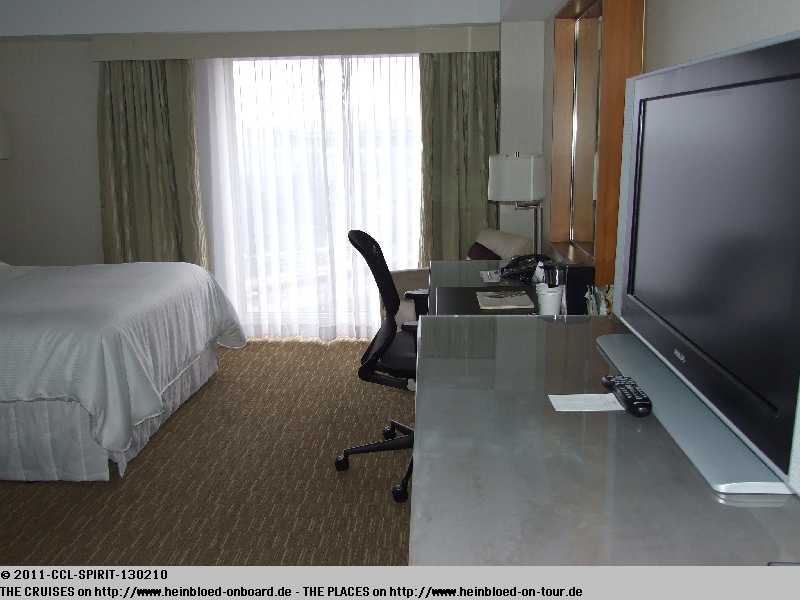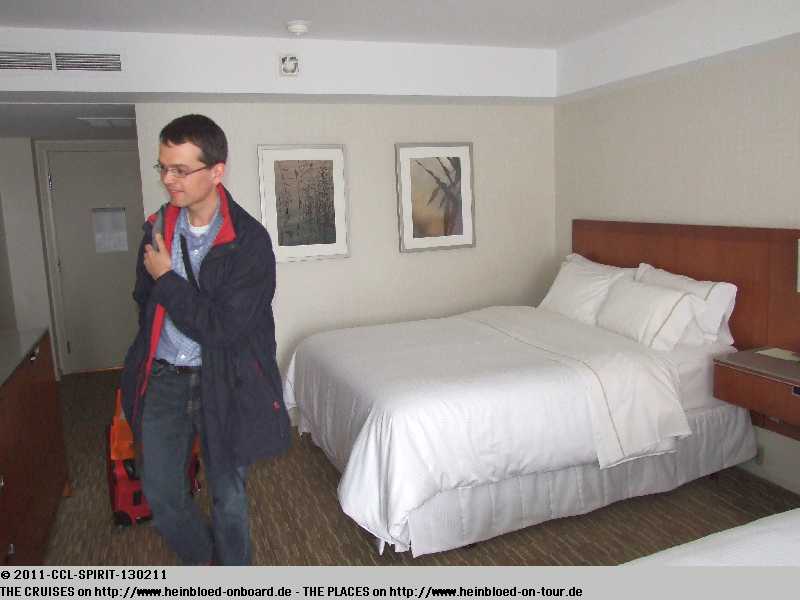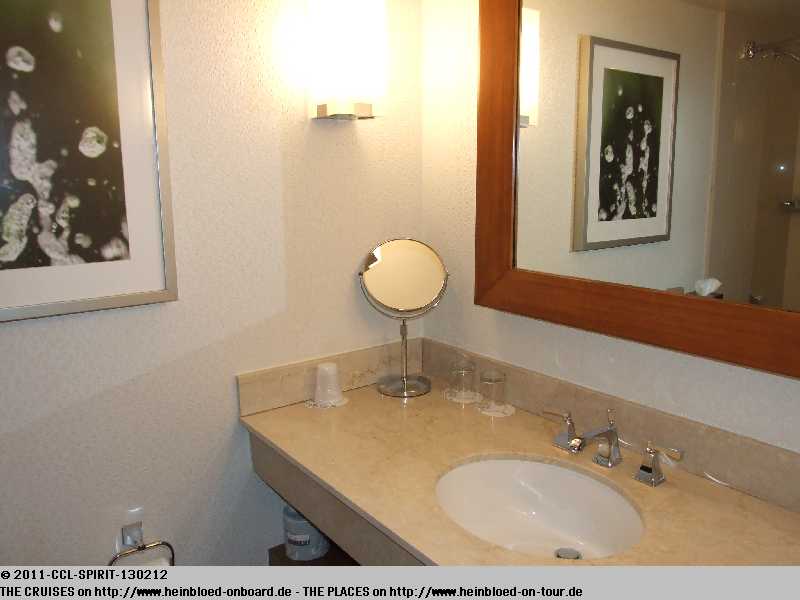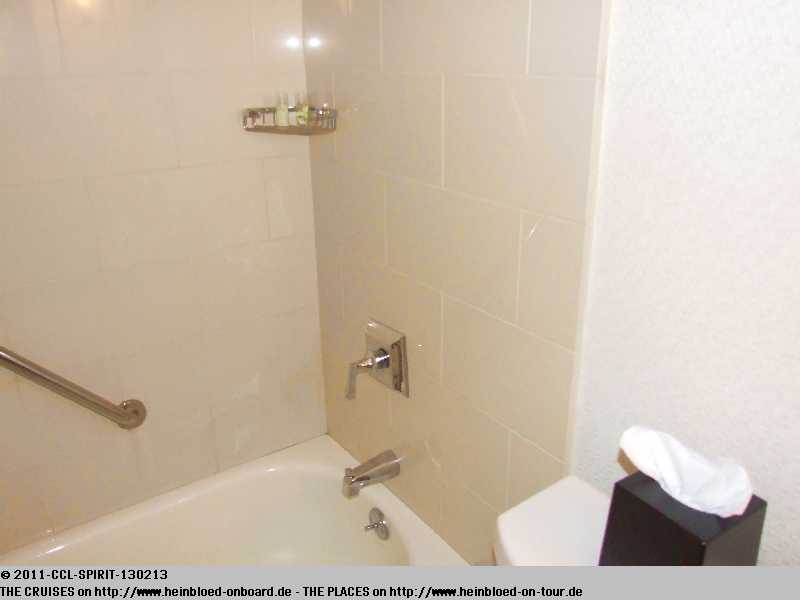 Right on time at 17.00 hrs our sightseeing tour service arrived which I booked.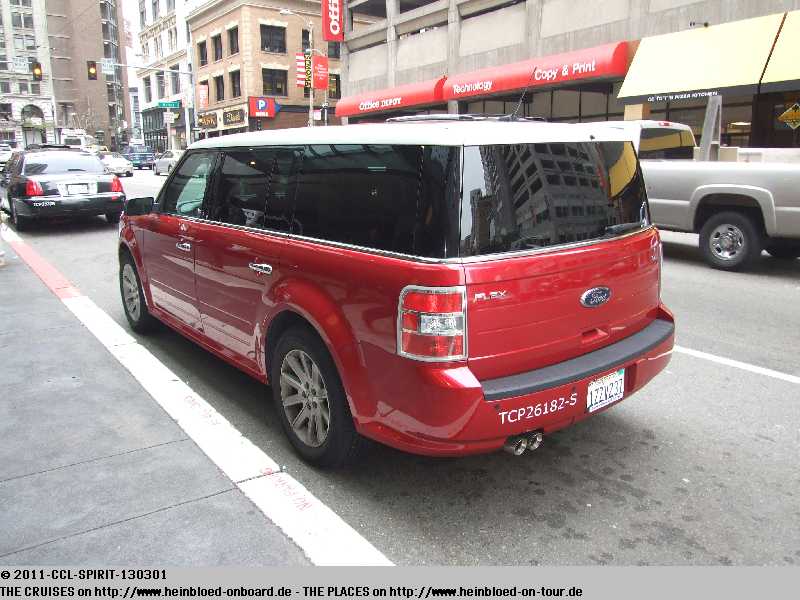 Um 17.00 Uhr werden wir pünktlich zu einer 2-stündigen Stadtrundfahrt abgeholt.
Wir werden von Vikki und Diane von
Carried Away
erwartet.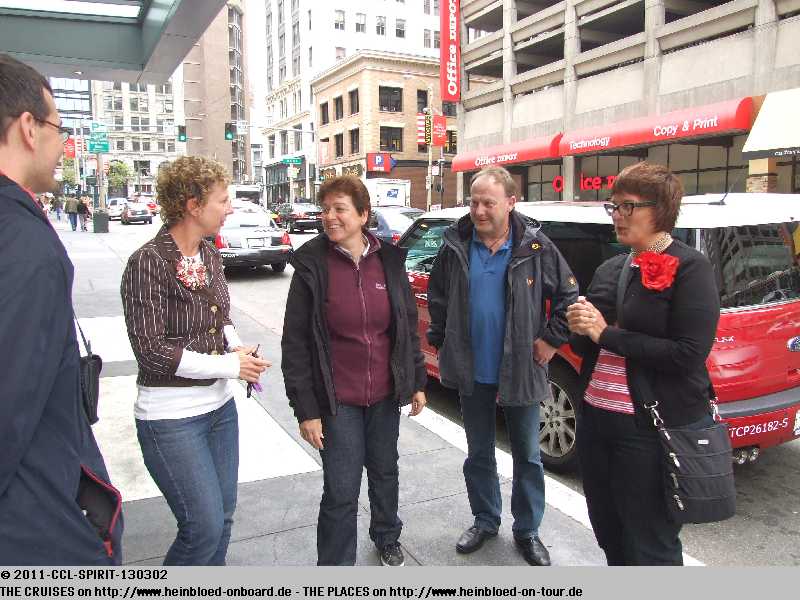 Vikki and Dianne of Carried Away were waiting for us.

Due to our 3-hours-time-difference we landed at Hawai'ian lunch time and because we went straight from the airport to the hotel they thought that we might be hungry. To let survive their tour they kept for us ready some protein-bars, chips and other snacks - but only local and organica products.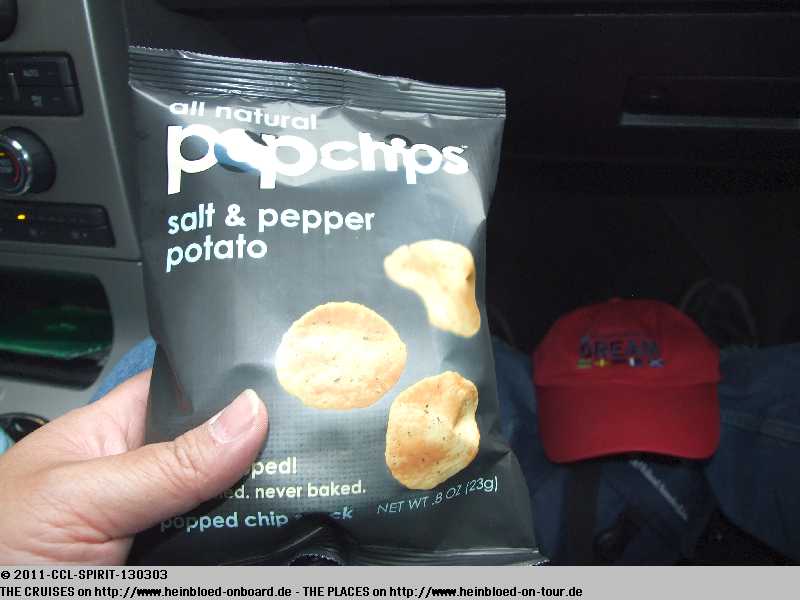 Wegen der 3-stündigen Zeitumstellung sind wir ja innerlich zur hawai'ianischen Mittagszeit gelandet und weil wir direkt vom Flughafen zum Hotel gefahren sind, war ihnen klar, dass wir möglicherweise hungrig sind. Um die Fahrt zu überstehen, gab es Protein-Riegel, Chips und andere Snacks, allerdings nur lokale Ökoprodukte.
Es geht durch China-Town.

Let's go China-Town.

Although I have been here in China-Town several times: I never took attention to the details of the street lamps but Dianne and Vikki made sure that even I get new things to discover.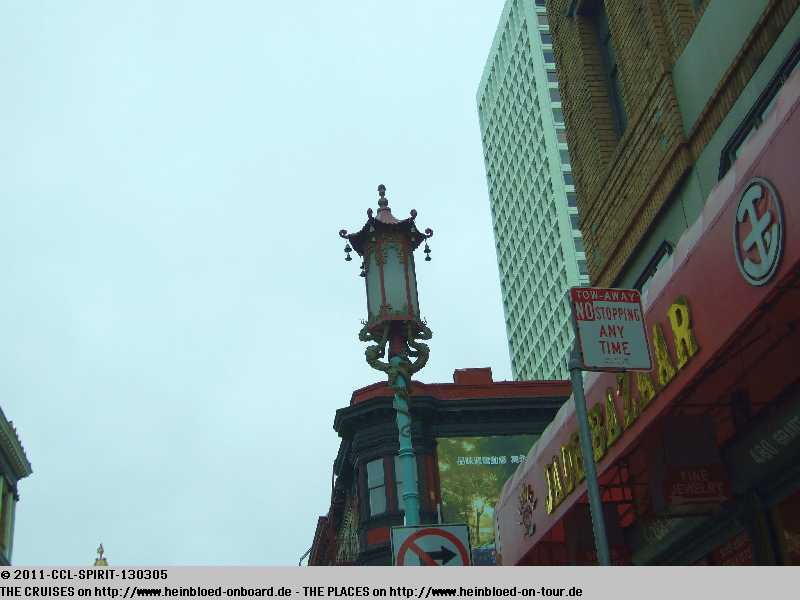 Obwohl schon viele Male in China-Town gewesen, auf Details wie den Straßenlampen habe ich nie geachtet, aber Dianne und Vikki sorgen sogar bei mir dafür, dass ich neues entdecke.
Es macht Spaß mit ihnen auch bekannte Sachen neu zu entdecken.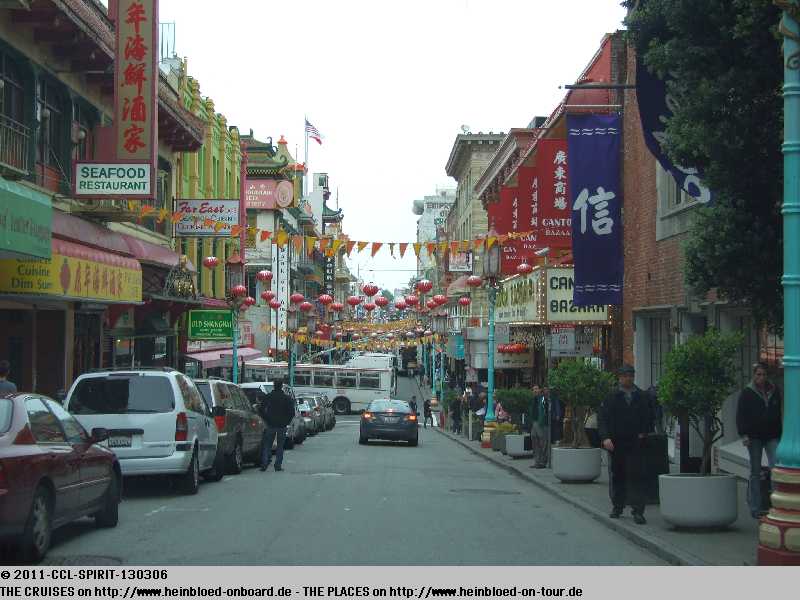 I had a lot of fun with them to discover things which I already knew again and again.

The glass roof in the complete vehicle allowed also great views to the top.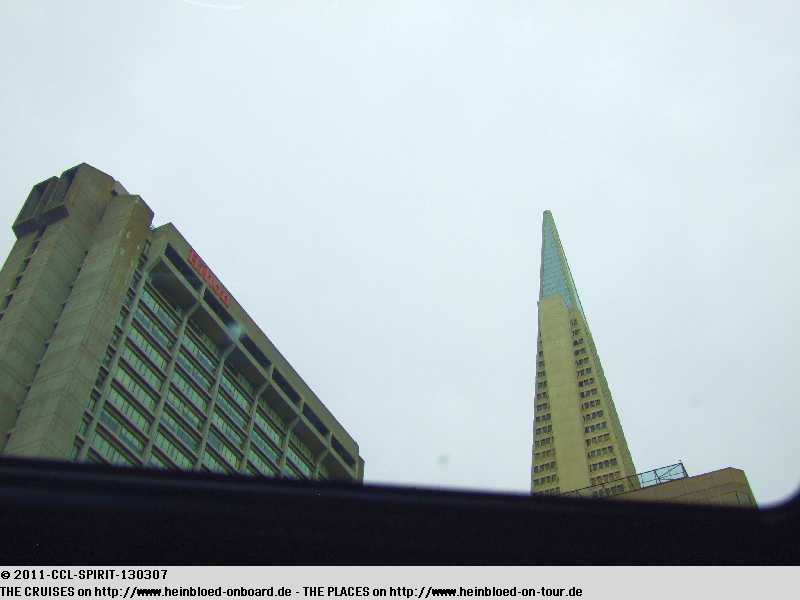 Die Glasdächer im ganzen Fahrzeug erlauben allen eine tolle Aussicht nach oben.
Und ganz prima: wenn der Straßenverkehr es zulässt, werden auch Fotos für mich von Objekten auf der Fahrerseite aufgenommen. So zum Beispiel von der einzig erhaltenen echten Pagode in China-Town.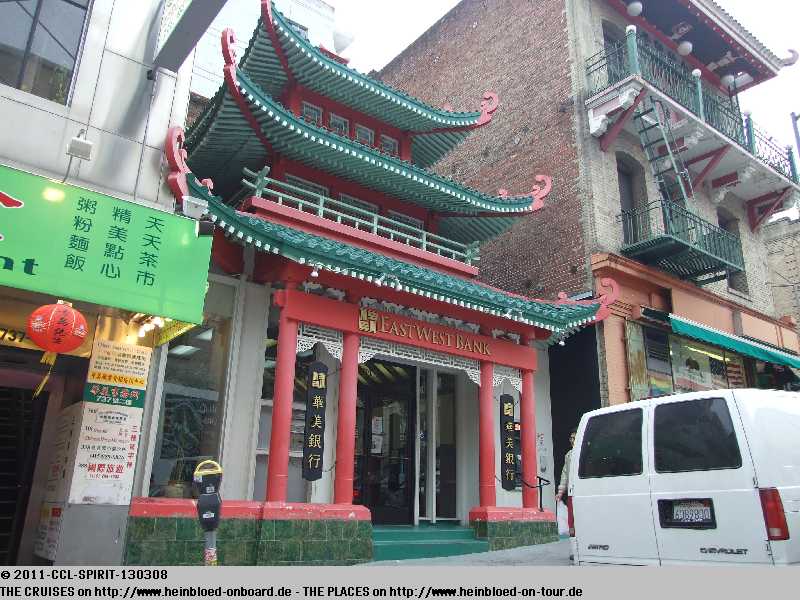 And very nice: when traffic permitted pictures were also taken from the driver's side. Like the only left pagode in China-Town.

When Dianne explained why the balconies were so special...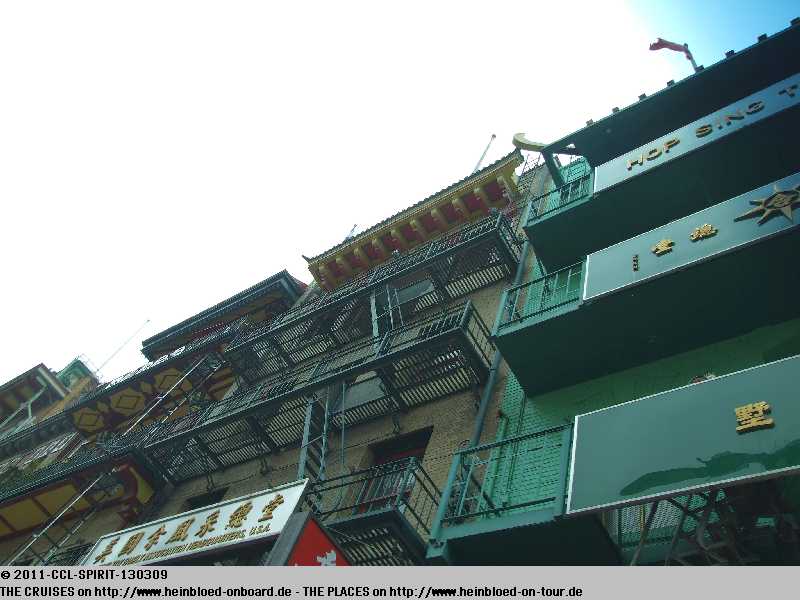 Als Dianne uns eine Besonderheit von den Balkonen erklärt,
werden wir von den Ereignissen auf der Straße abgelenkt. Es droht eine Schlägerei: ein Chinese parkt halb korrekt und anscheinend ein hawai'ianischer Oberlehrer meint wohl, dass das nicht geht...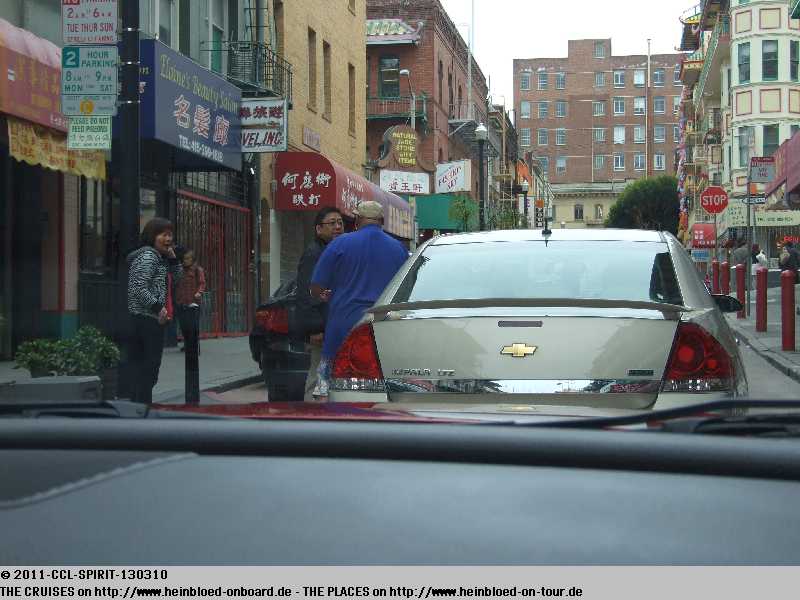 our attention were attracted to the street. Looked like an affray: a Chinese parked 50% correctly and obviously an Hawai'ian teacher or something like this thought that this was not a good idea...

And again we drove by at the Transamerica Pyramide.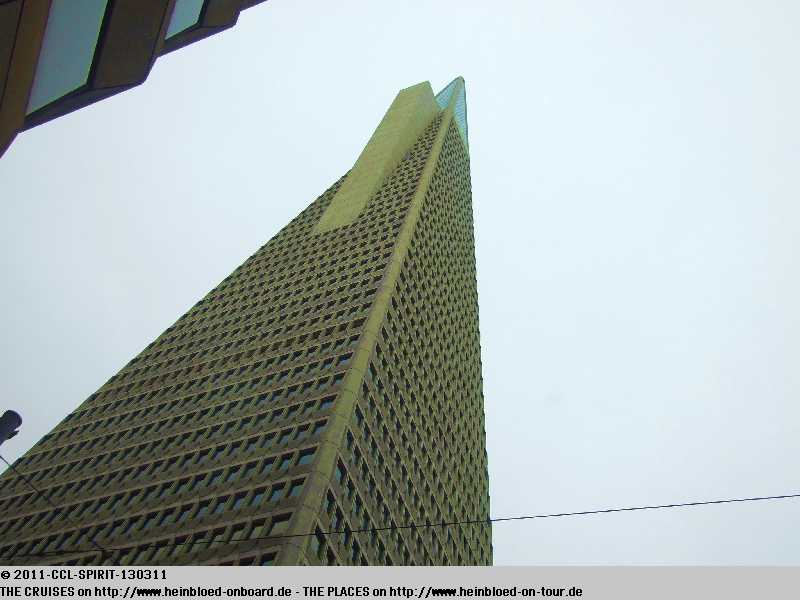 Und nochmals geht es an der Transamerica Pyramide vorbei.
Für abends bekommen wir direkt einen Restaurant-Tipp: Tony hat wohl als erster Nicht-Italiener die Pizza-Meisterschaft in Neapel gewonnen... und den sollen wir unbedingt ausprobieren.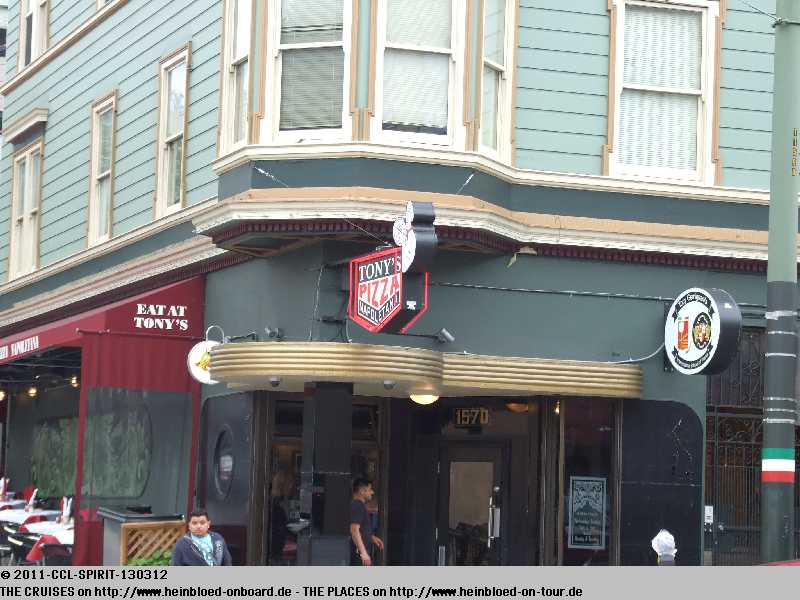 For the dinner we got immediately a recommendation: Tony won as the first Non-Italian the Pizza World Championship in Naples... and we should try him if we we have a chance.