Scroll down for English explanations - alternates with German explanations.

Es geht in den nächsten Nationalpark:
Pu'uhonua o Honaunau
.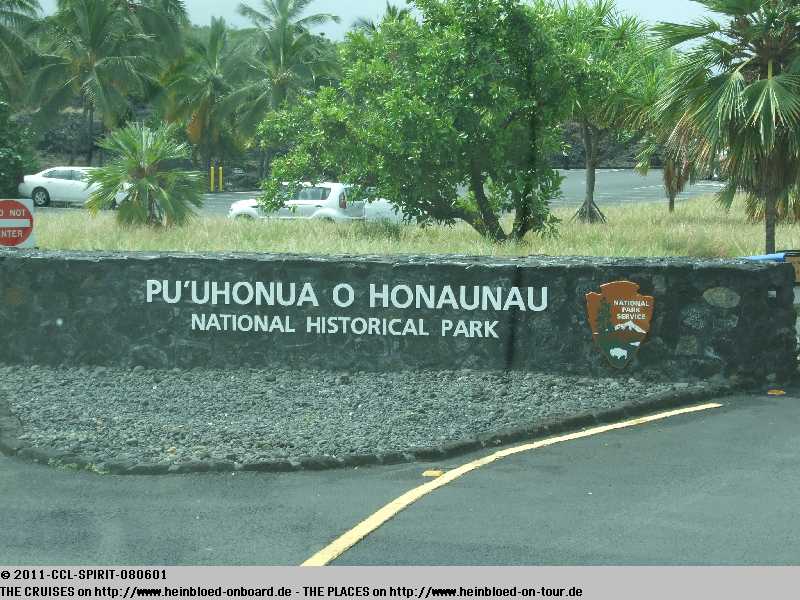 We arrived at our next National Park: Pu'uhonua o Honaunau.

Franz asked for an additional inlay in German which you get on request for many other foreigh languages.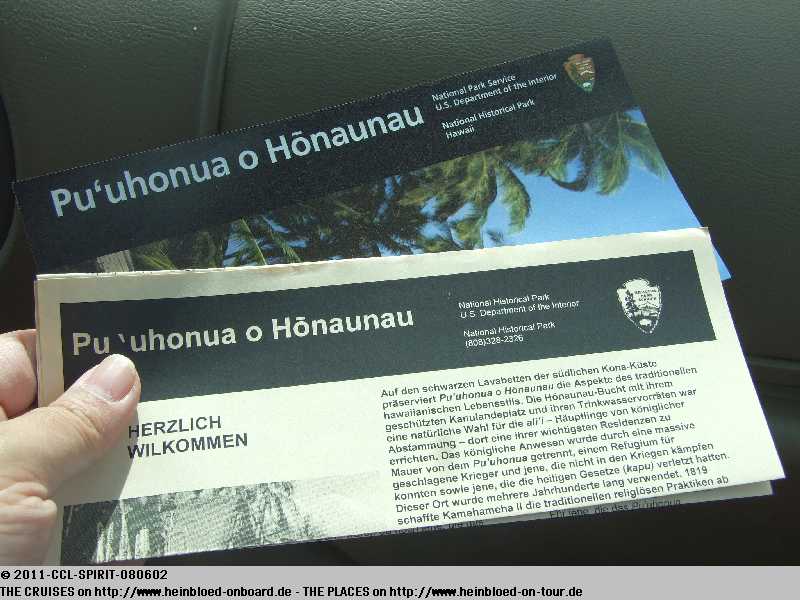 Franz bittet um eine deutsche Zusatzbeschreibung, die man auf Anforderung bekommt.
Zunächst geht es einmal um Kultur.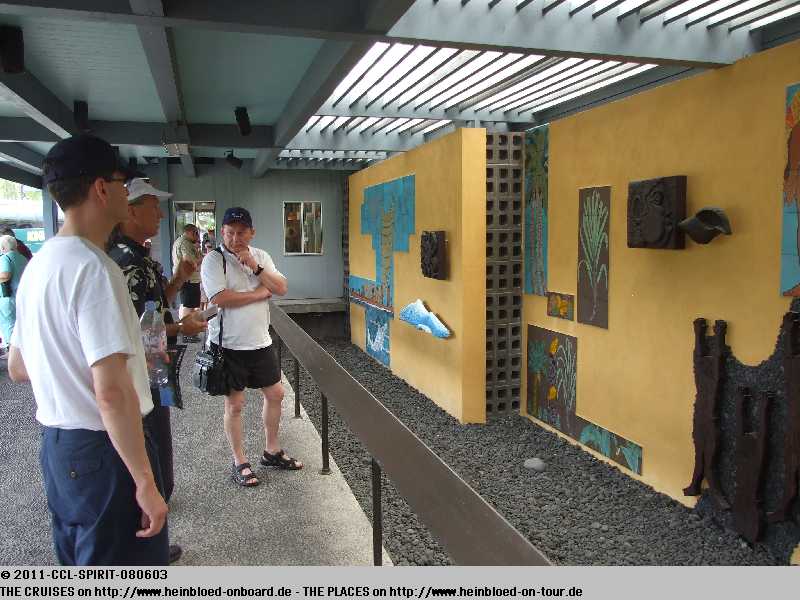 First culture was in the center of our attention.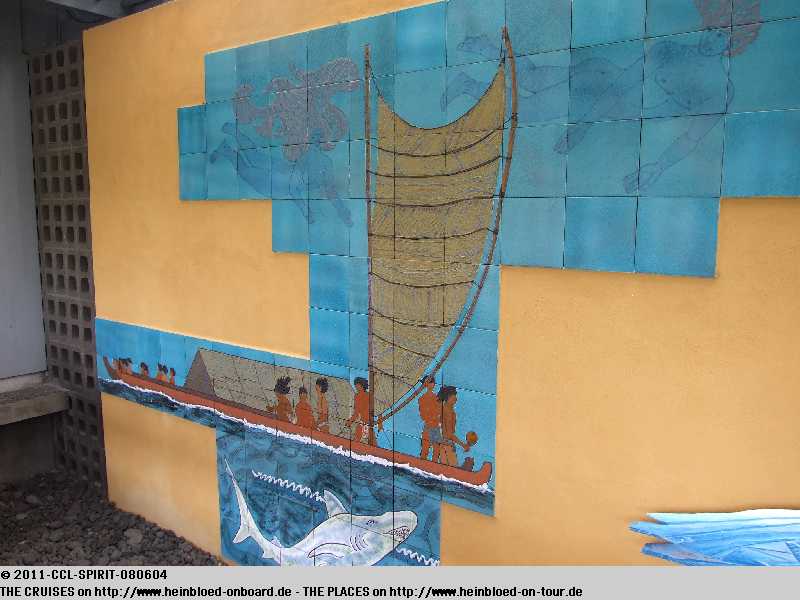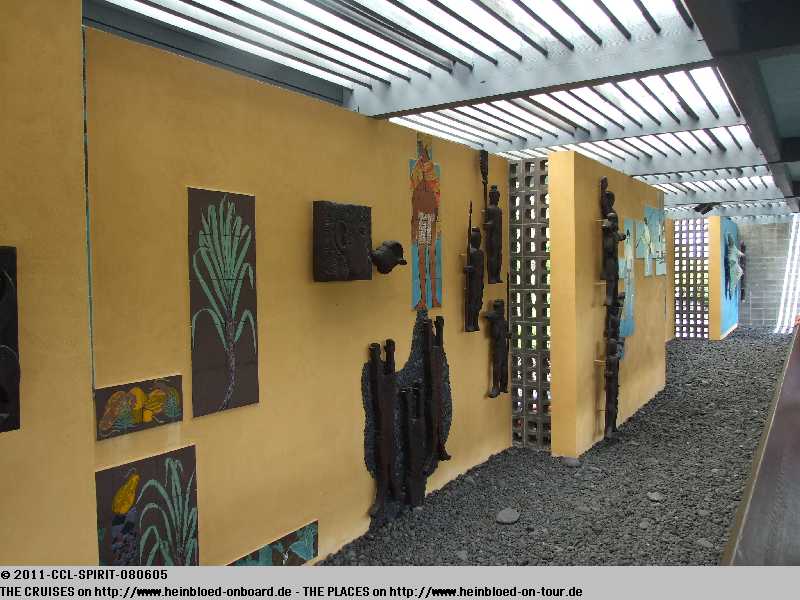 Here you see typical scenes from the ancient people. Like the green-red cover made of bird feathers without killing any bird.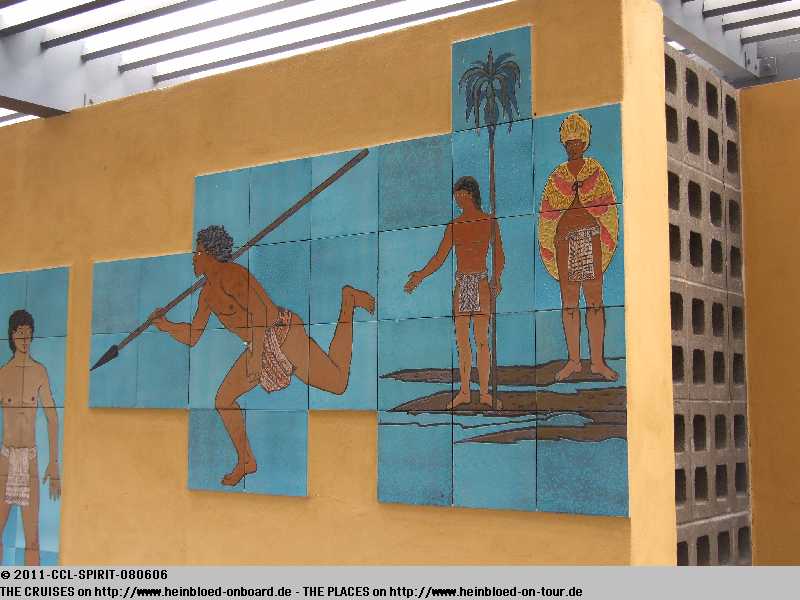 Hier gibt es typische Szenen aus dem Leben der damaligen Bevölkerung. So z. B. der Umhang aus gelben und roten Federn, bei dem kein Vogel getötet werden darf.
Oder wie das Sozialverhalten war.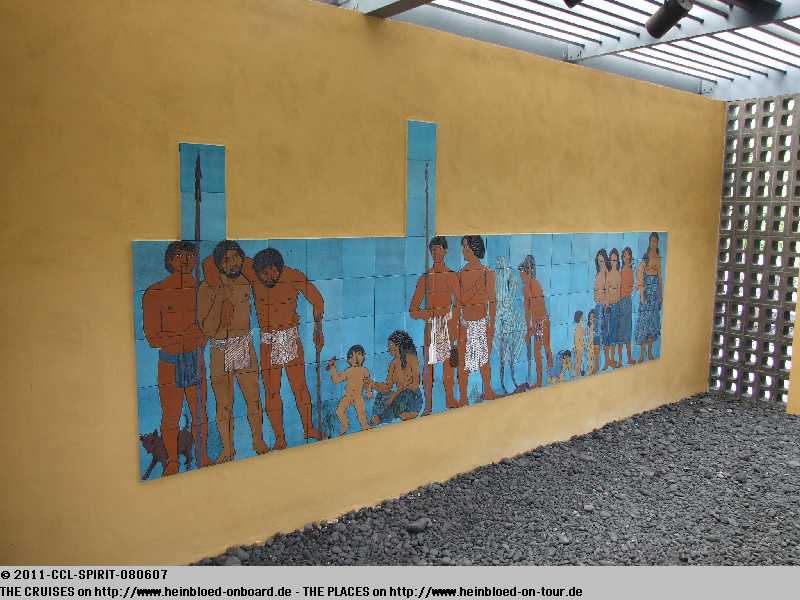 Or how their social habit was.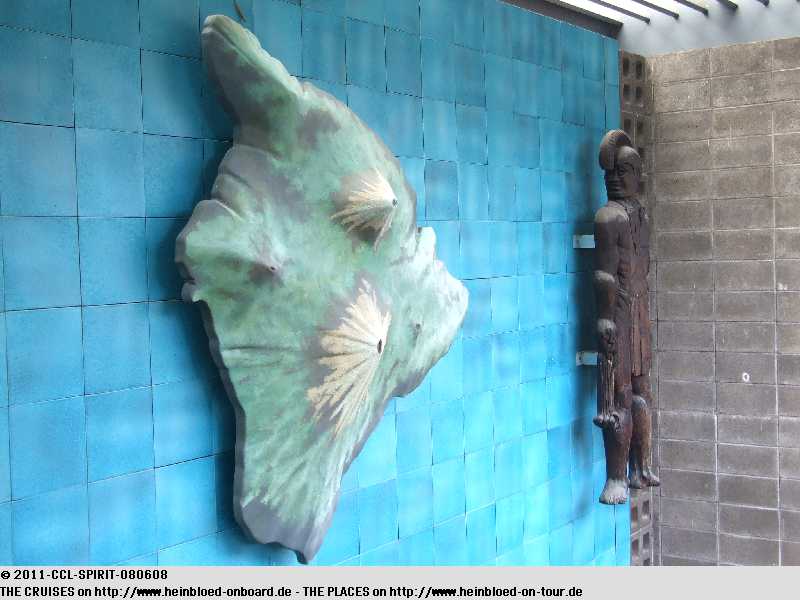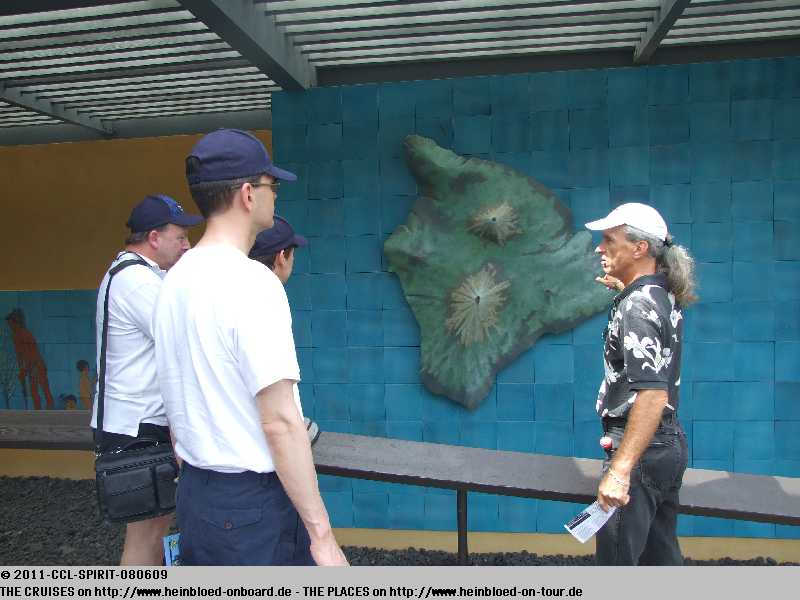 A gecko came from the North to conquer Hawai'i.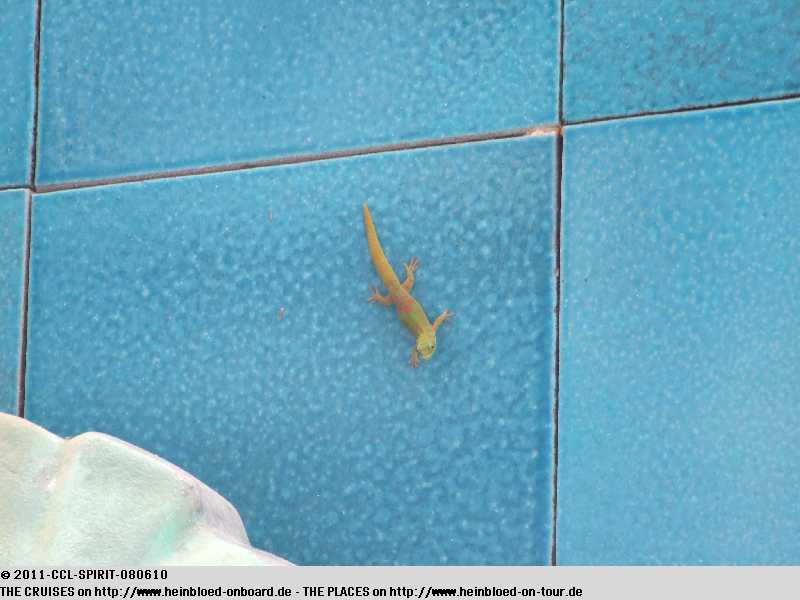 Ein Gecko kommt vom Norden, um Hawai'i zu erobern.
Es gibt Ranger-geführte Touren und auch Handy-Touren, bei denen man die Erläuterungen durch Anruf der Nummer bekommt.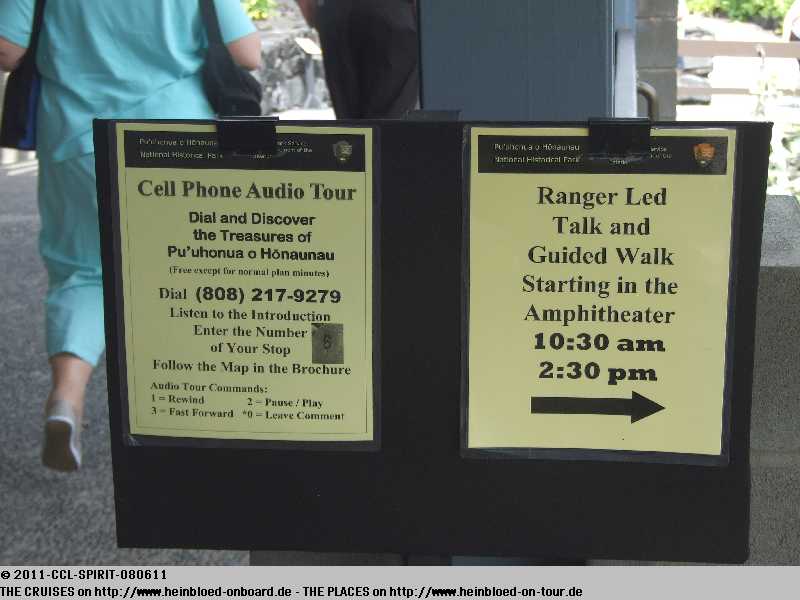 There were ranger-guided tours and also cell-phone tours. All you need is to call the number and you get explainations on your phone.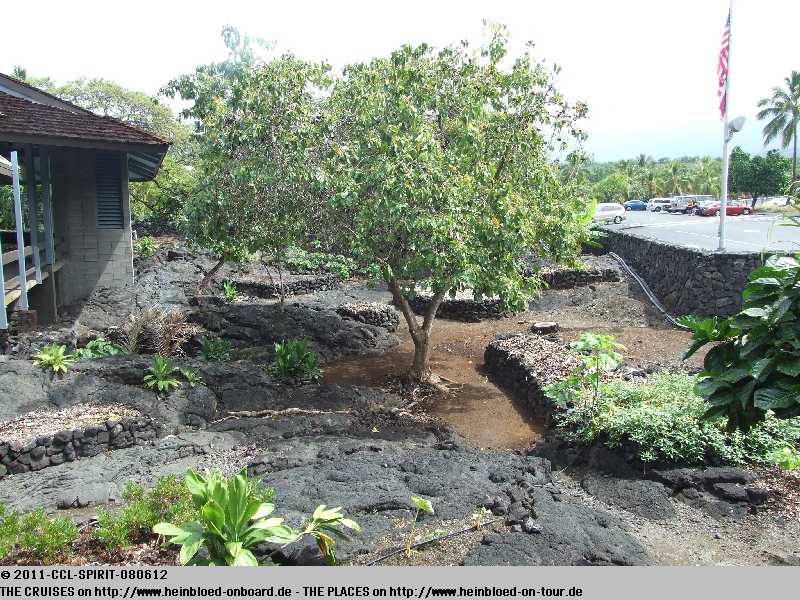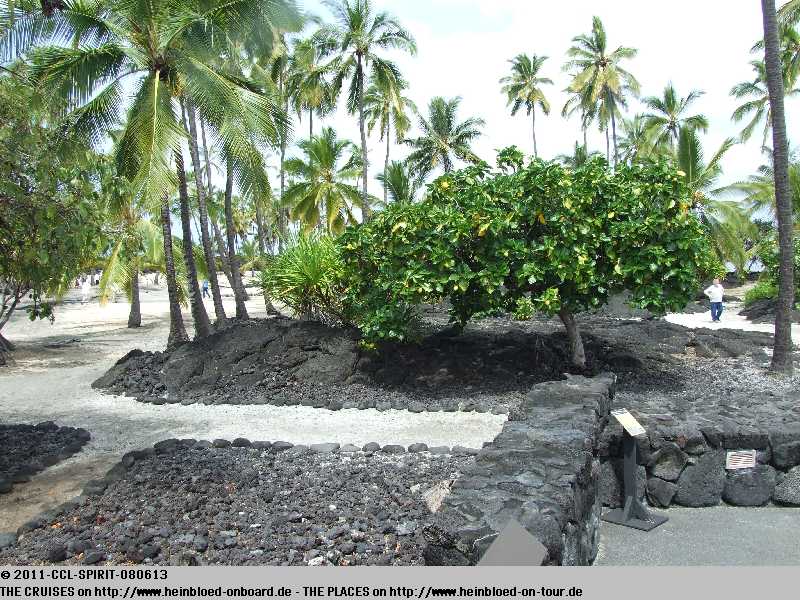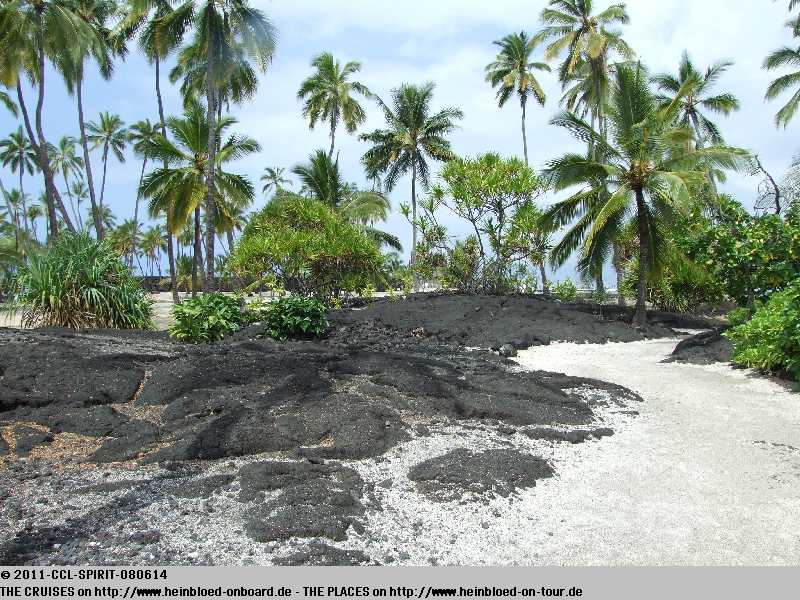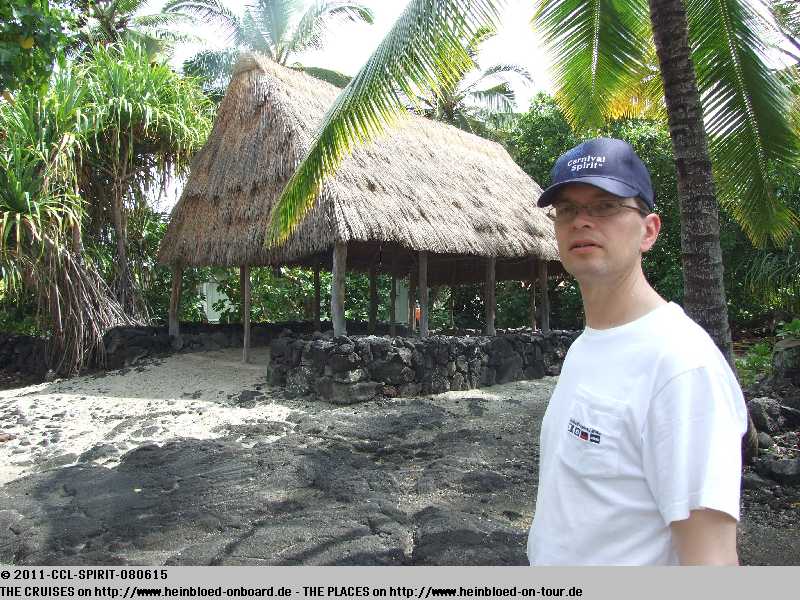 We were lucky that we could see everything again.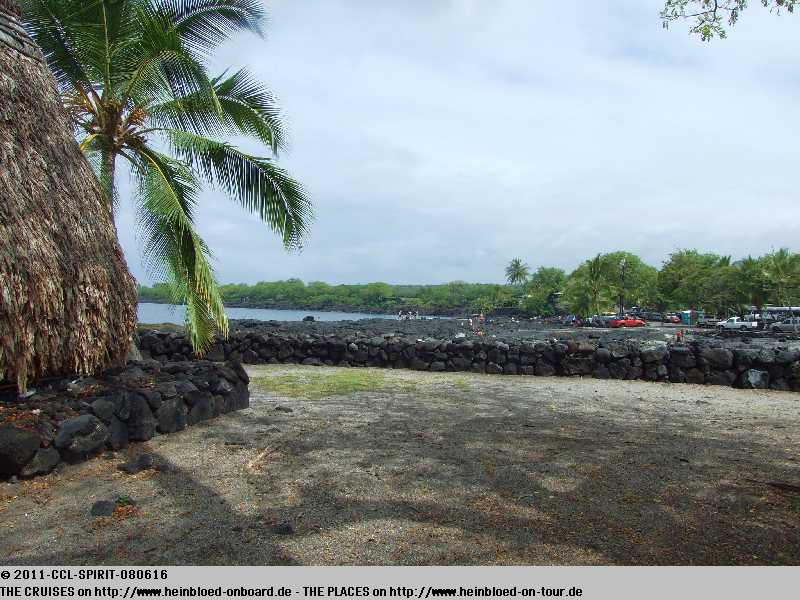 Wir haben Glück, dass wir das alles wieder besichtigen können.
Denn nach dem Tsunami am 11.03.2011 war der Park zunächst geschlossen worden.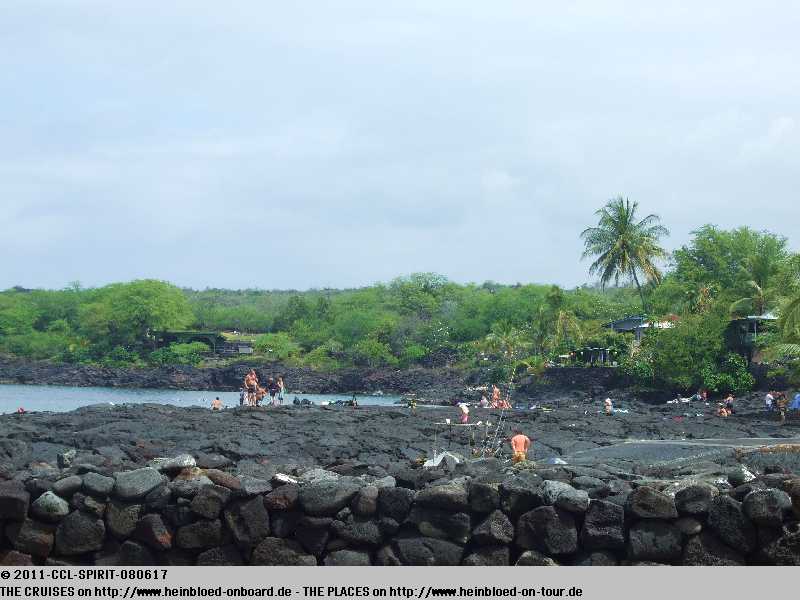 After the tsunami on March 11, 2011 the park was closed.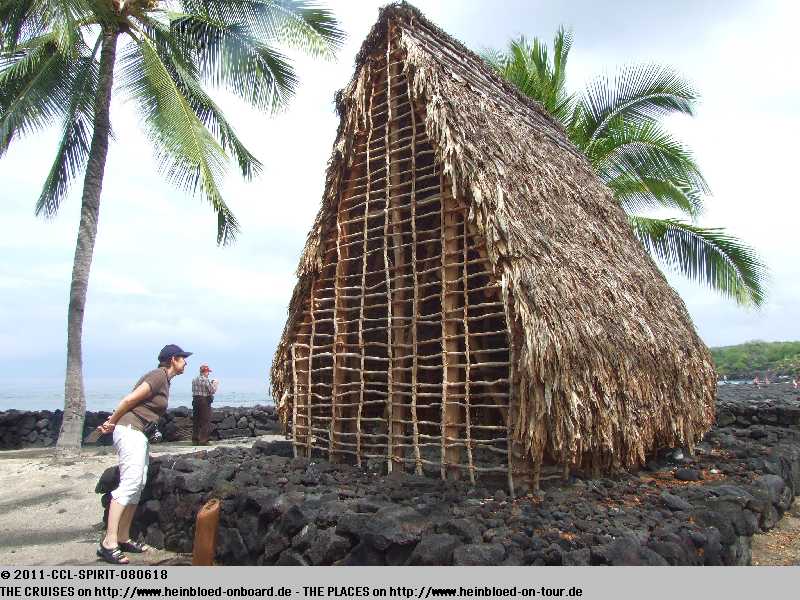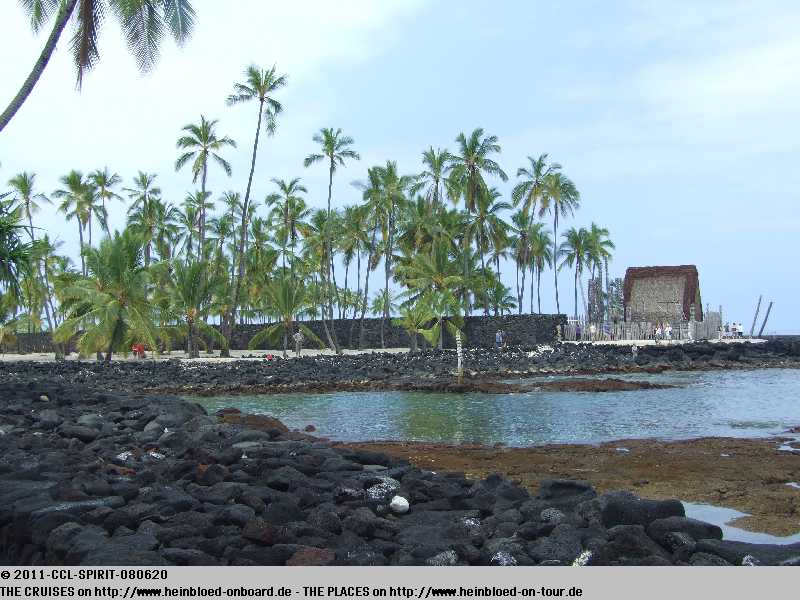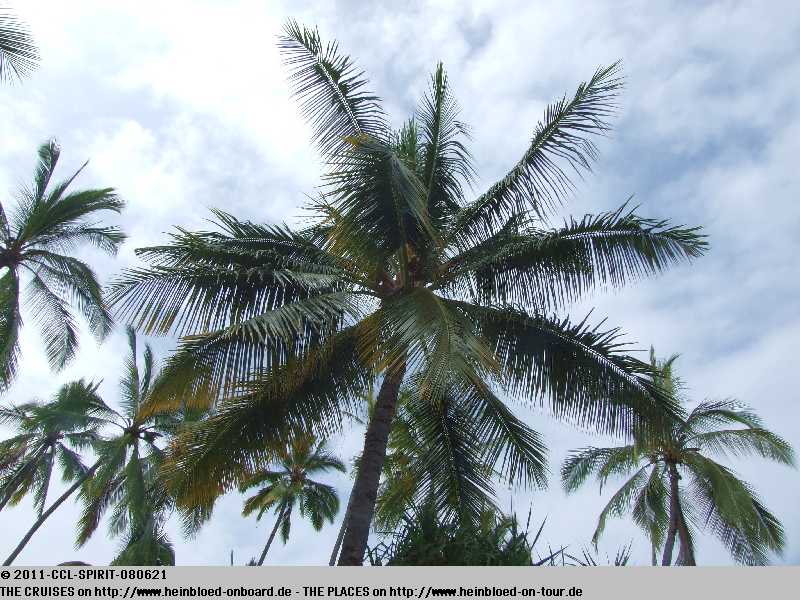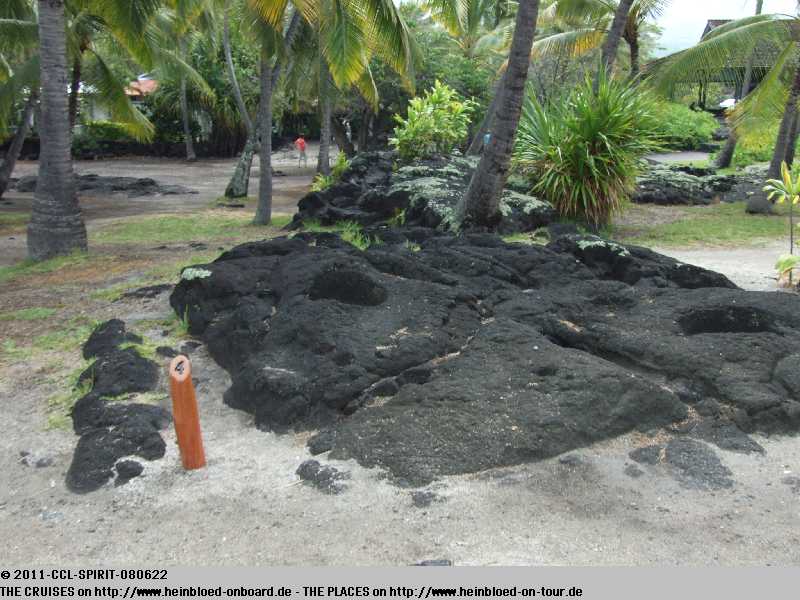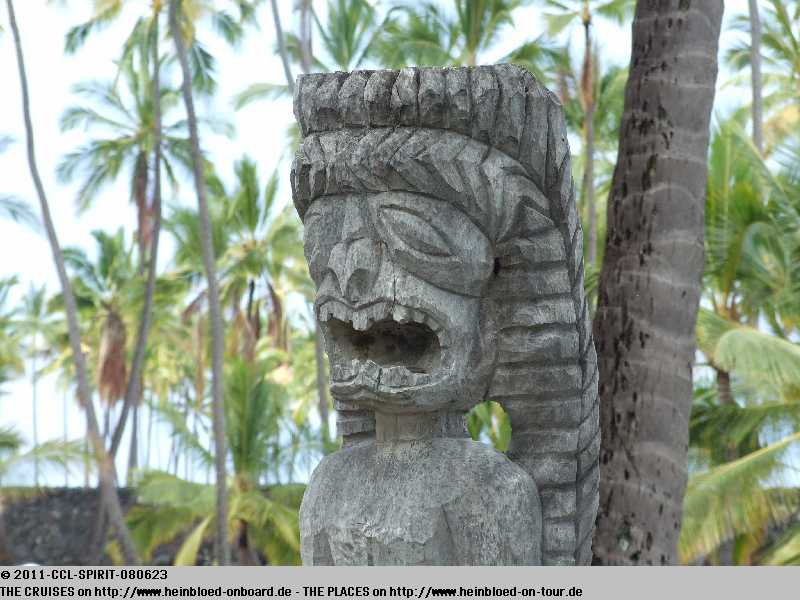 It was like an outdoor museum village.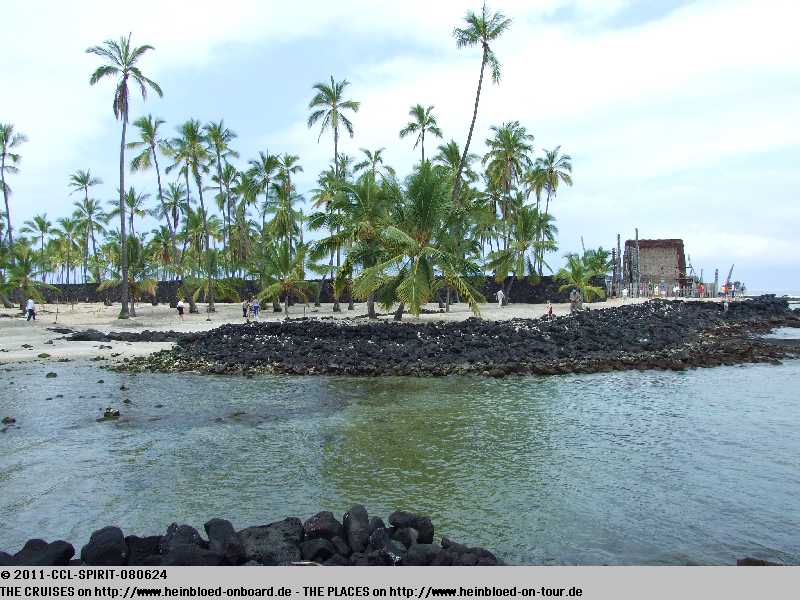 Ist also eher ein Museumsdorf.
Und sogar von Schildkröten geschätzt, die hier an Land kommen, um ihre Eier zu legen. Nur zu unserer Zeit war keine da.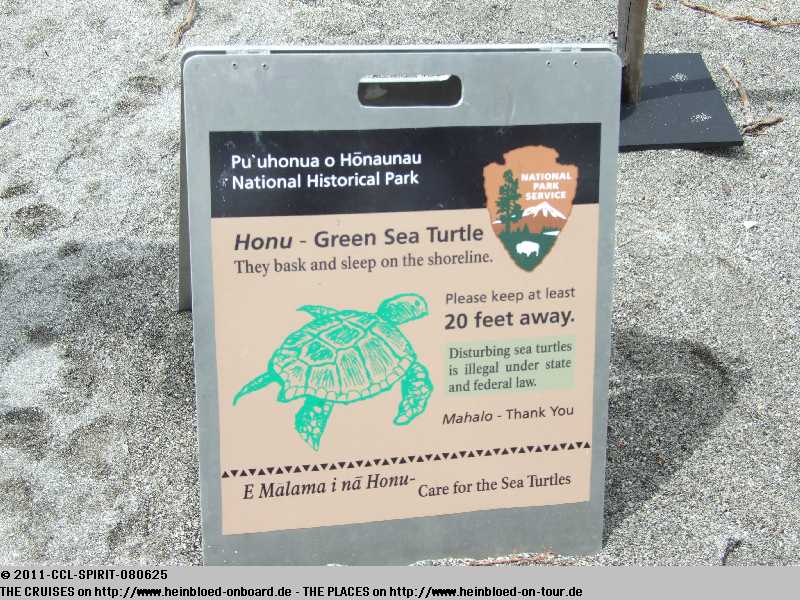 And even appreciated by turtles which came here ashore to lay their eggs. At the time we were there there was none.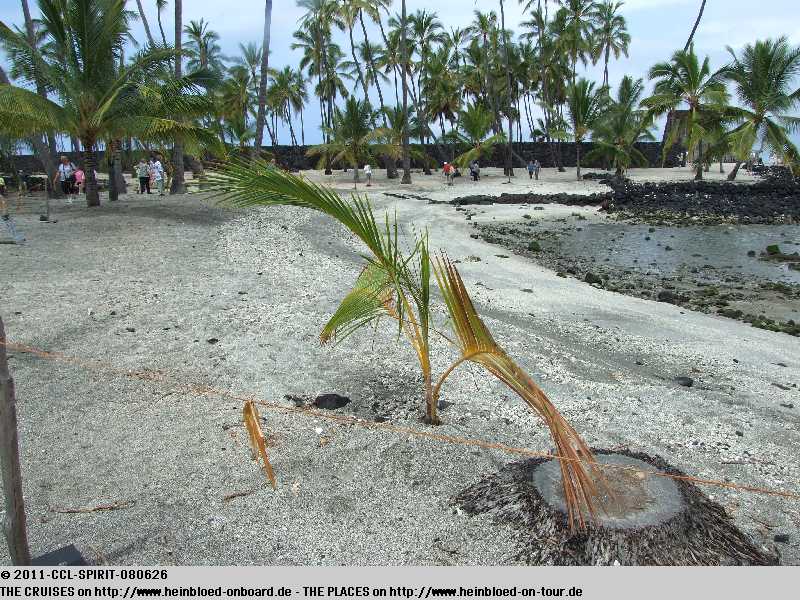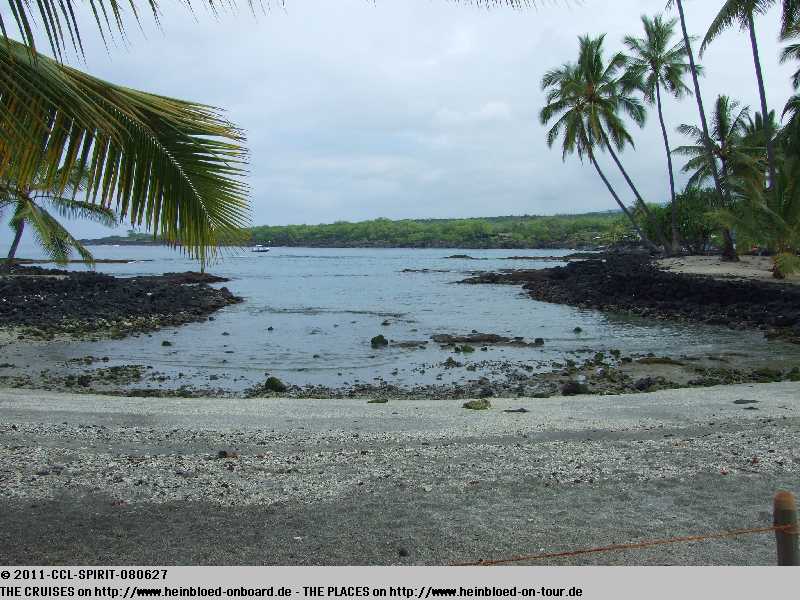 Butterflies which slept in the sand.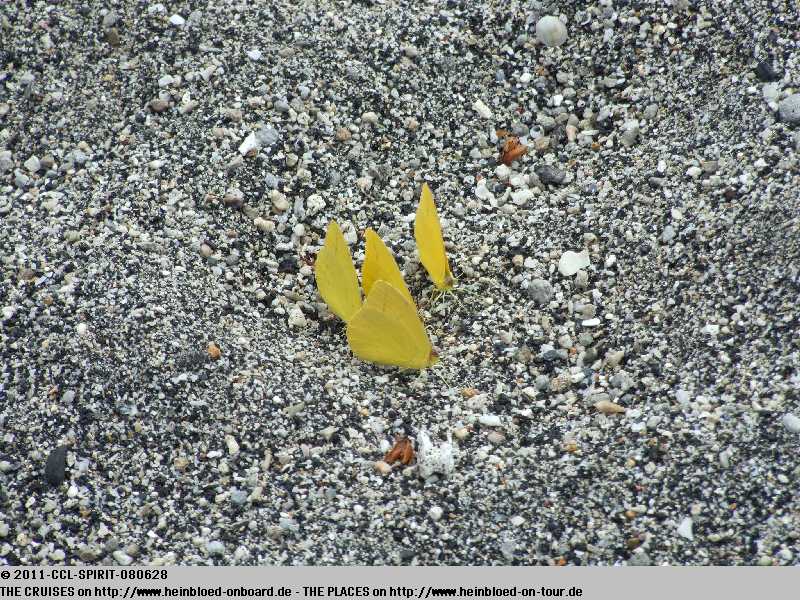 Schmetterlinge, die sich im Sand ausruhten.
Holzskulpturen.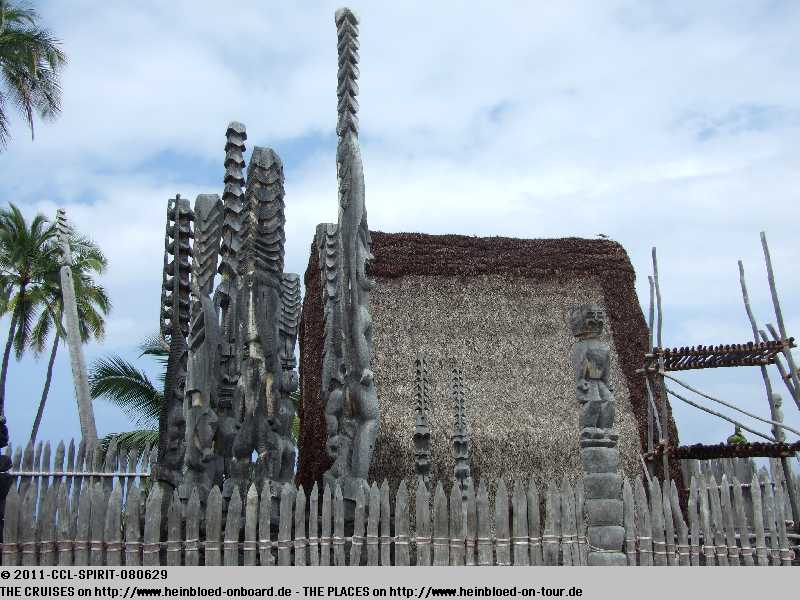 Wooden sculptures.

A crab which had a nap on a wood sculpture.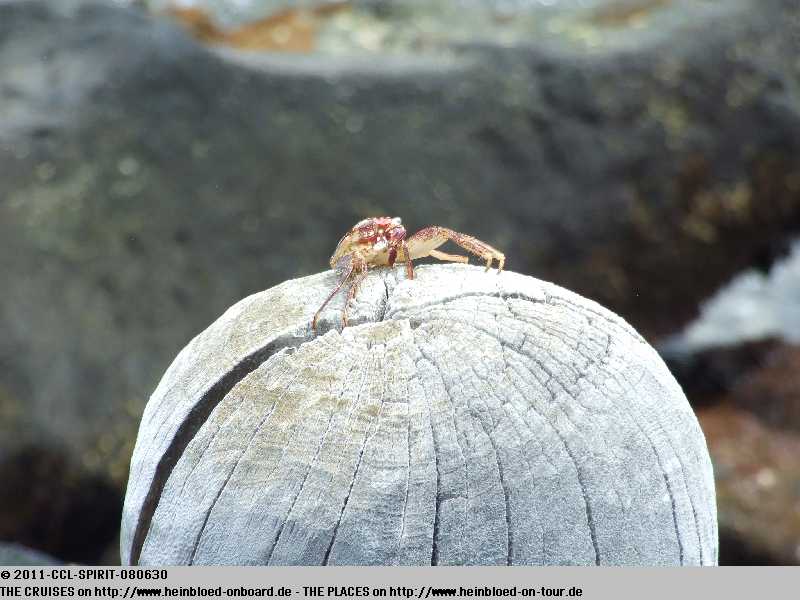 Ein Krebs auf einer Holzskulptur, der sich ebenfalls ausruhte.
Und mehr Holzskulpturen...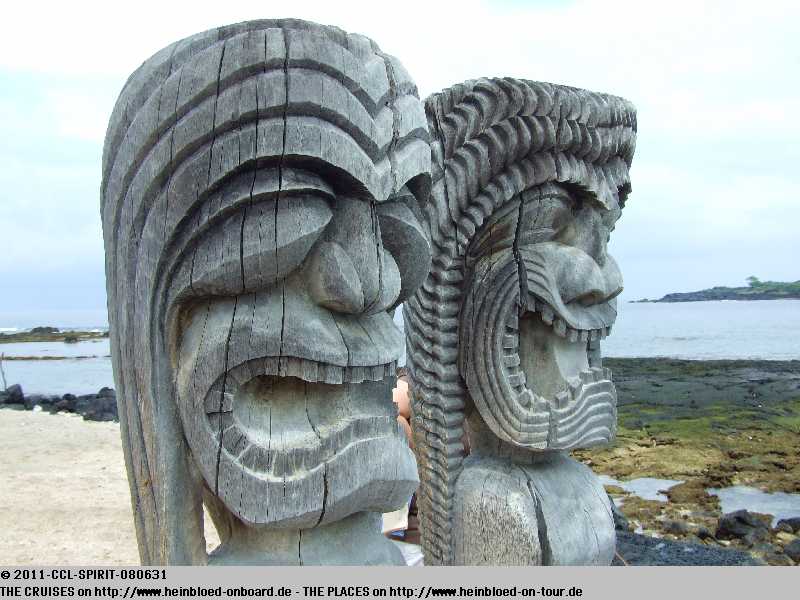 And more wooden sculptures...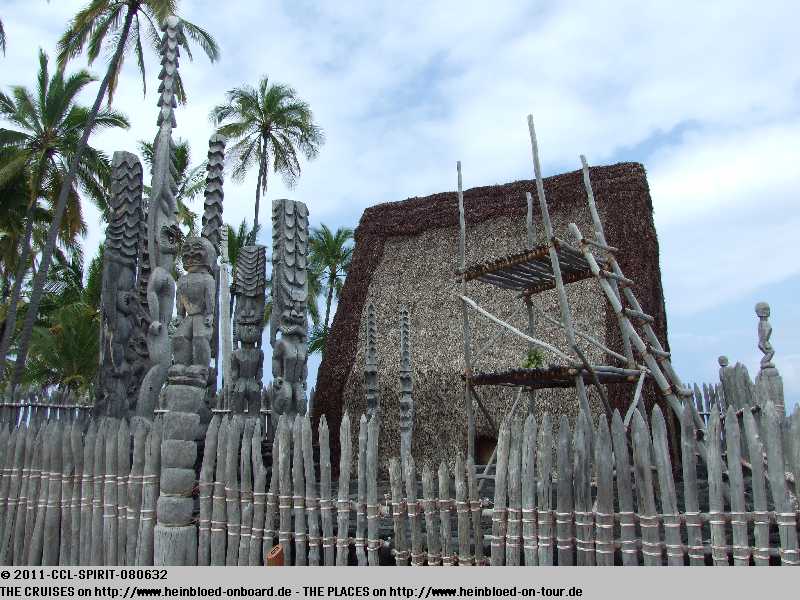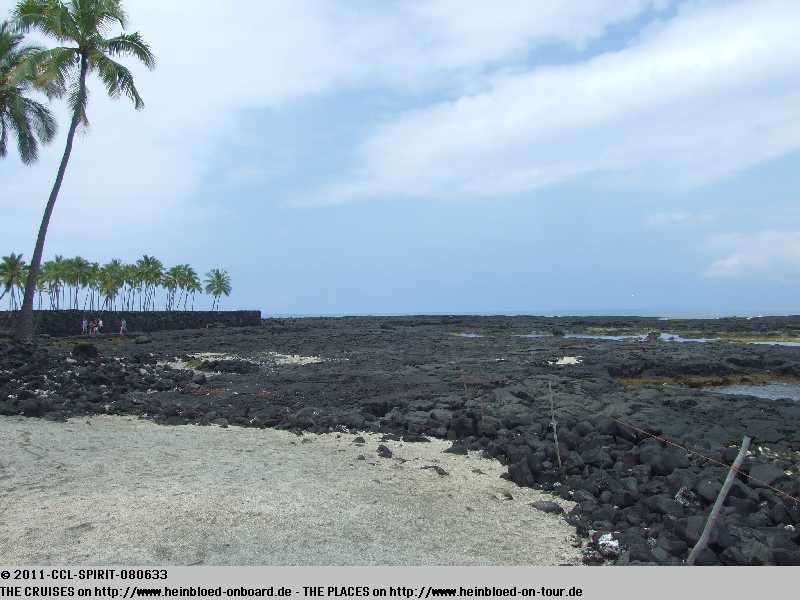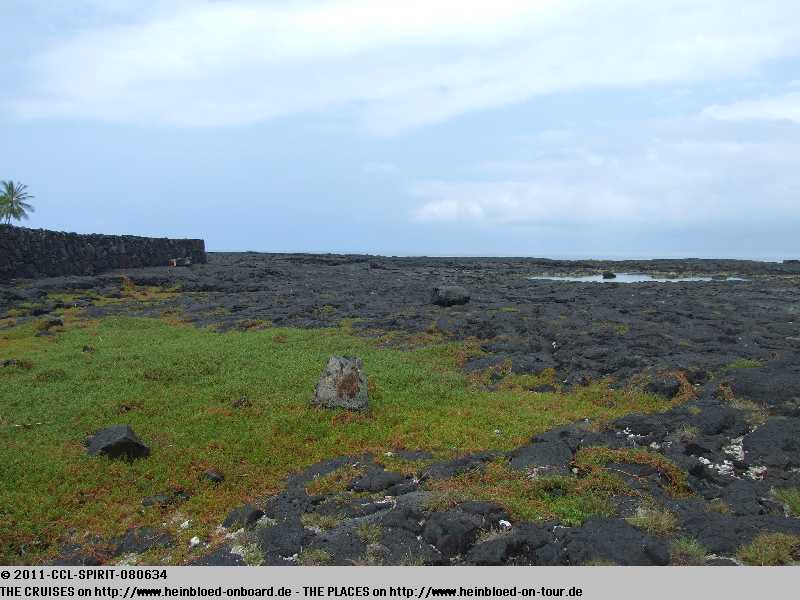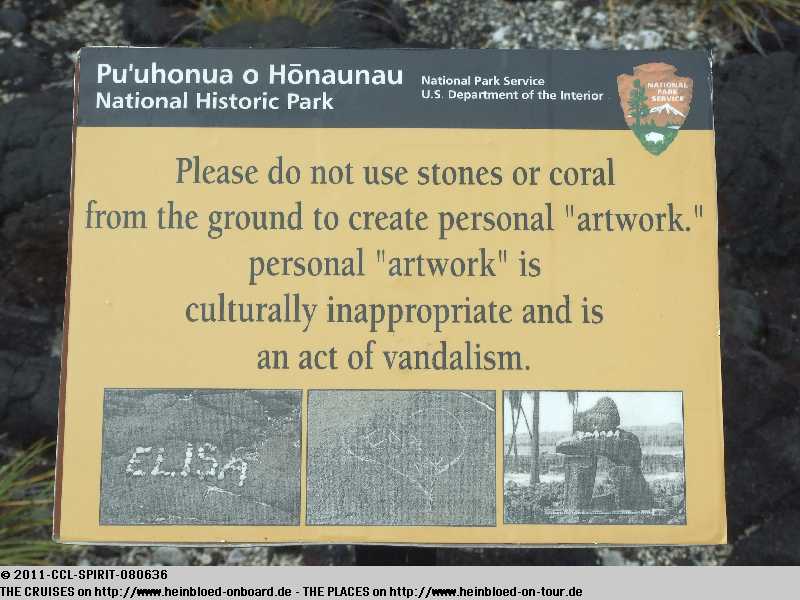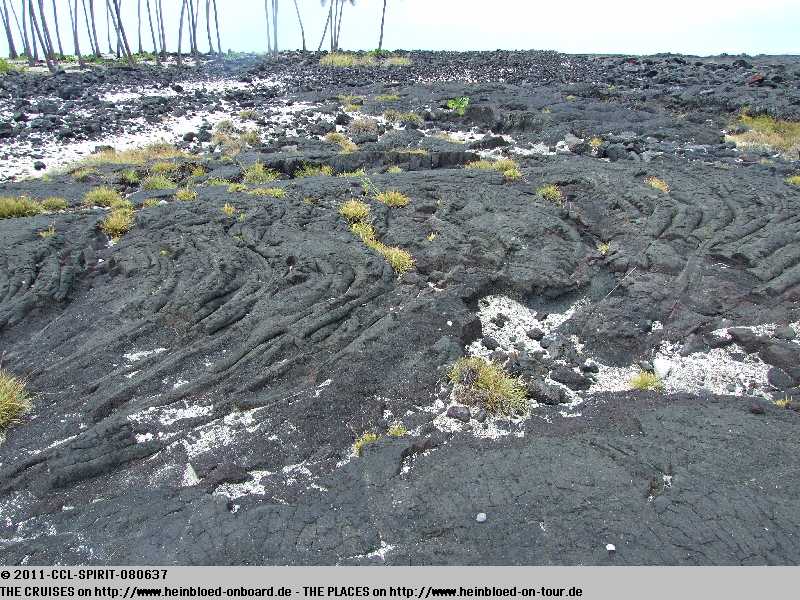 The fisher formed some ponds close to the beach.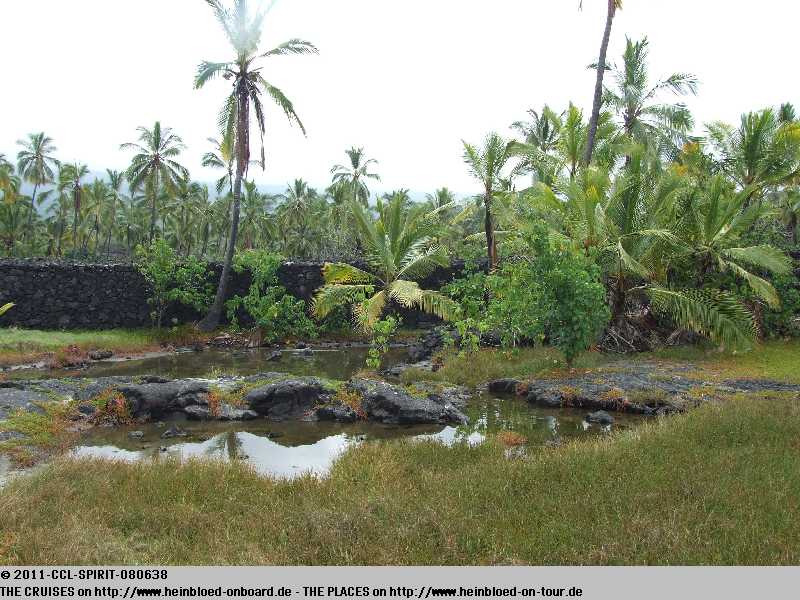 Die Fischer haben nah am Meer Teiche angelegt.
So wurden die Fische an den Strand getrieben und über einen kurzen Weg in die Teiche gehoben und wieder ausgesetzt.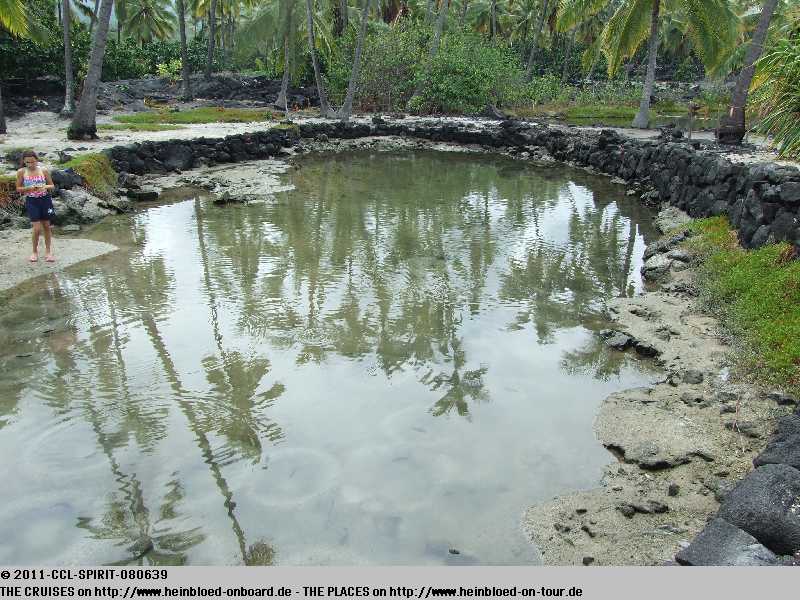 So the fishes were forced to the beach and over a short way they were moved to the inside pond.

Franz told us about a healing plant which we knew already from Costa Rica.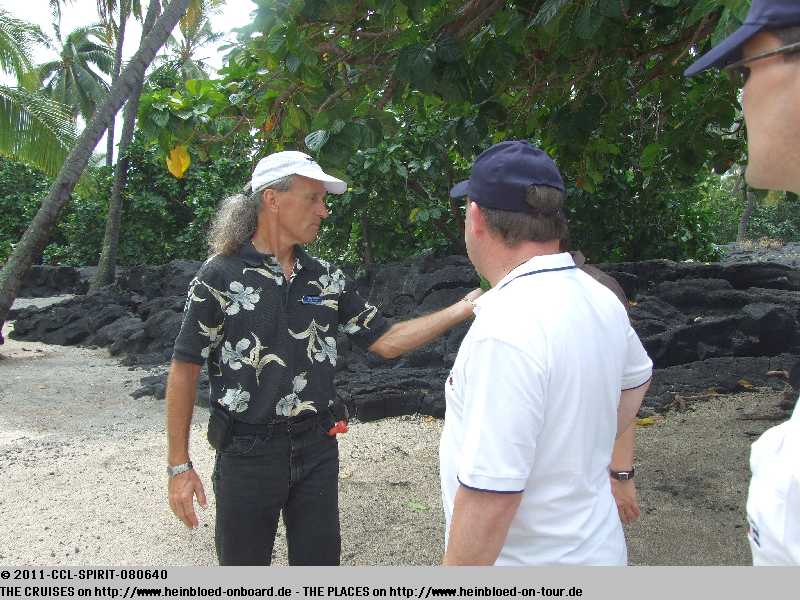 Franz erzählt uns von einer Heilpflanze, die wir schon aus Costa Rica kannten.
Noni.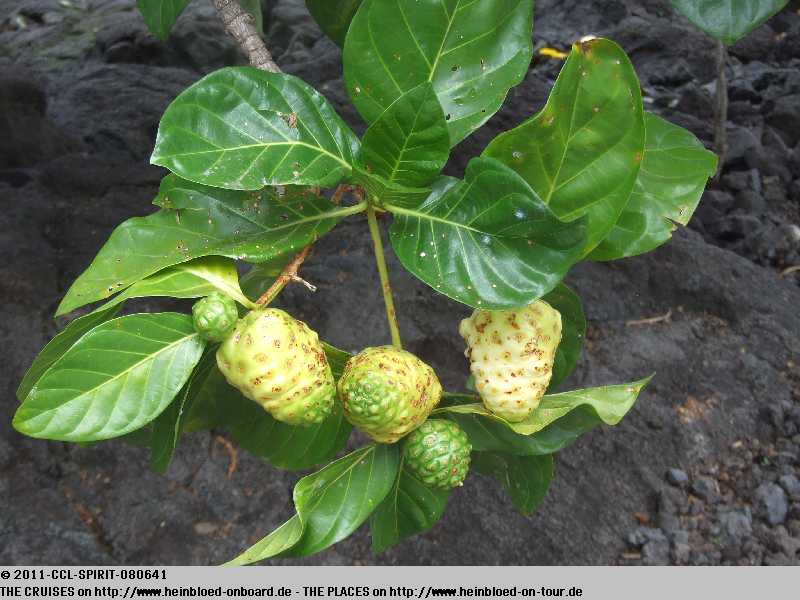 Noni.

Once it falled down on the ground it started to smell.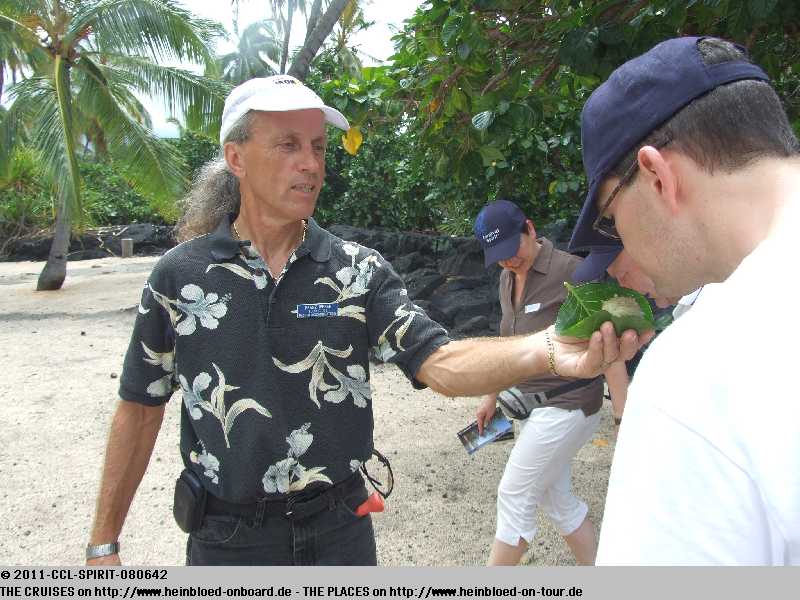 Wenn sie erst mal auf dem Boden gefallen, stinkt sie wohl.
Man sieht es Bruno an, dass er den Geruch nicht mochte. Franz erzählt uns jedoch aus eigener Erfahrung, wie wirksam der Saft von Noni ist.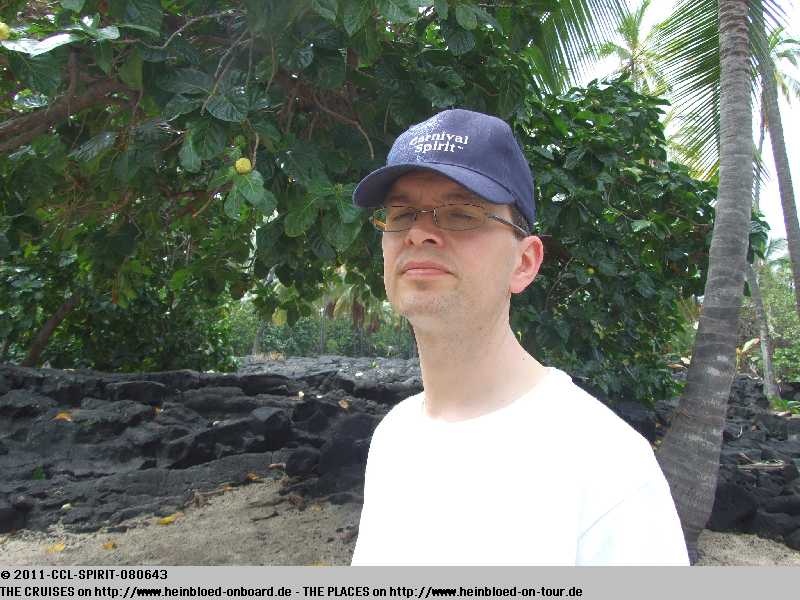 You could see with Bruno that he did not like the smell. Franz explained how effective it was from his own experience using the juice of Noni.