Scroll down for English explanations - alternates with German explanations.

Im
Koke'e State Park
gibt es ein
kleines naturhistorisches Museum
.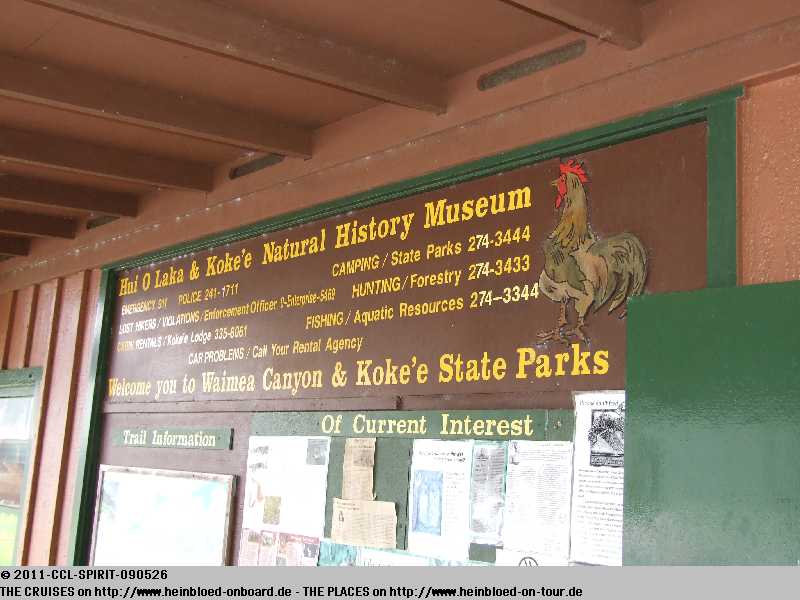 In the Koke'e State Park there is a small Nature History Museum.

Here Charlotte described what we missed...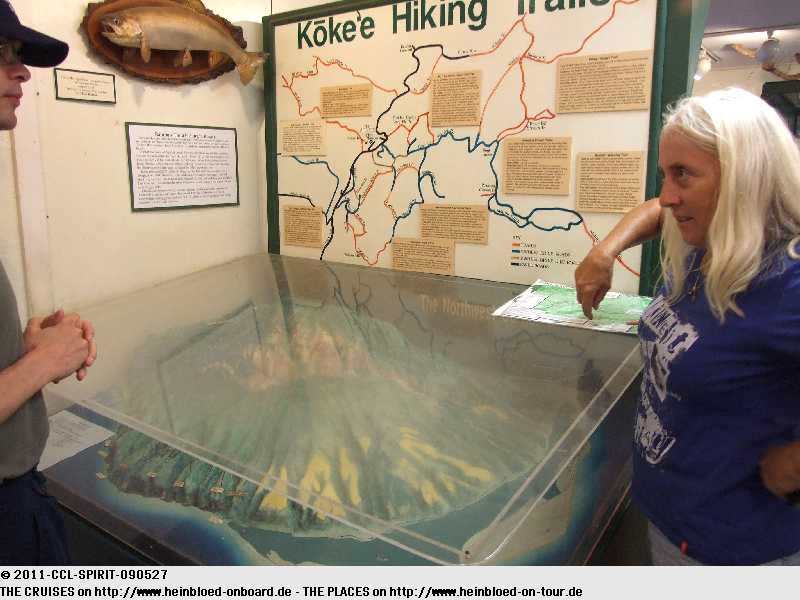 Hier erklärt uns Charlotte, was wir verpasst haben...
und natürlich warum wir unbedingt wiederkommen sollten, um es doch noch zu sehen...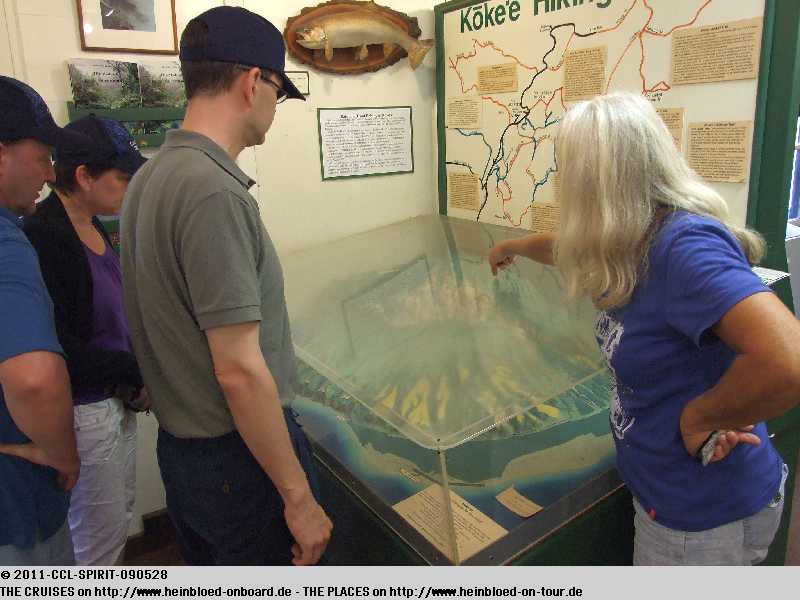 and of course why we should come back for sure to see it...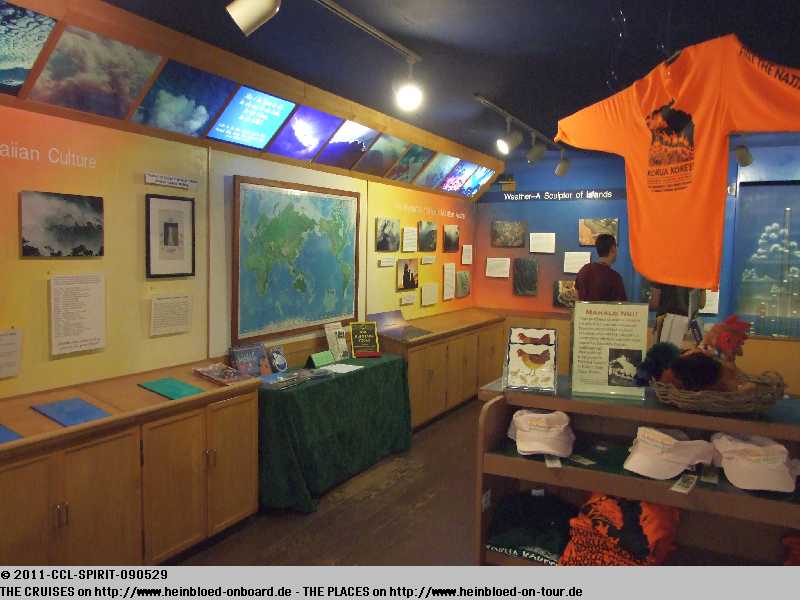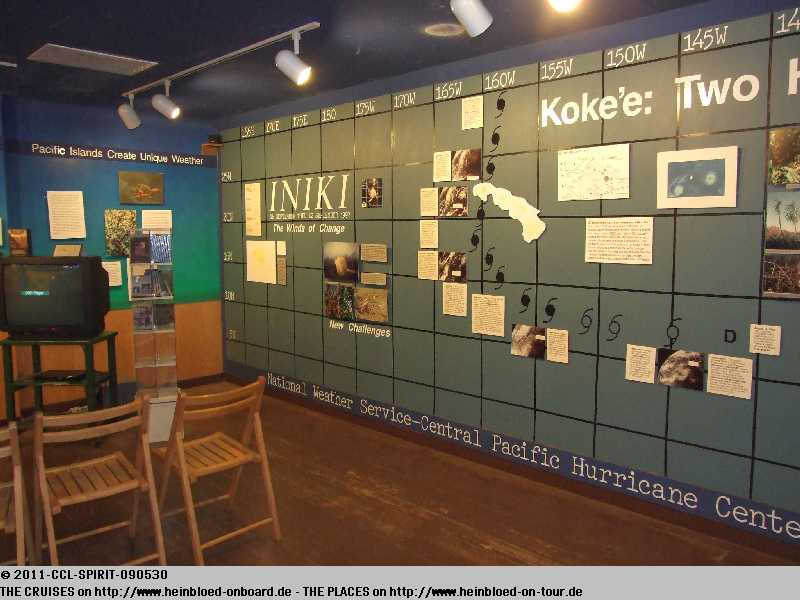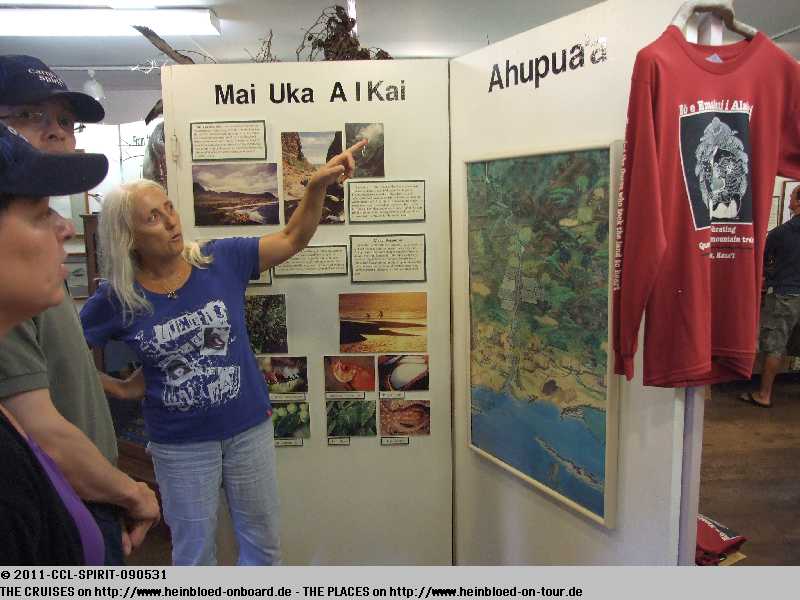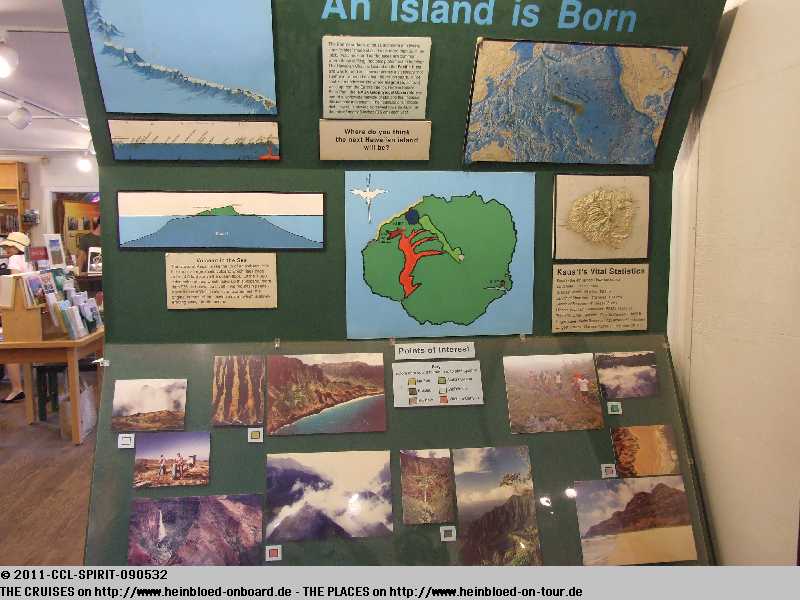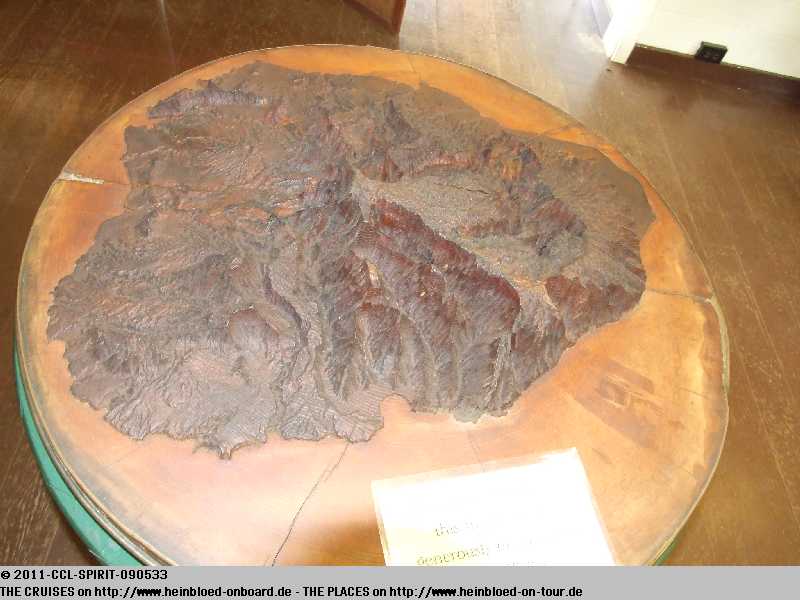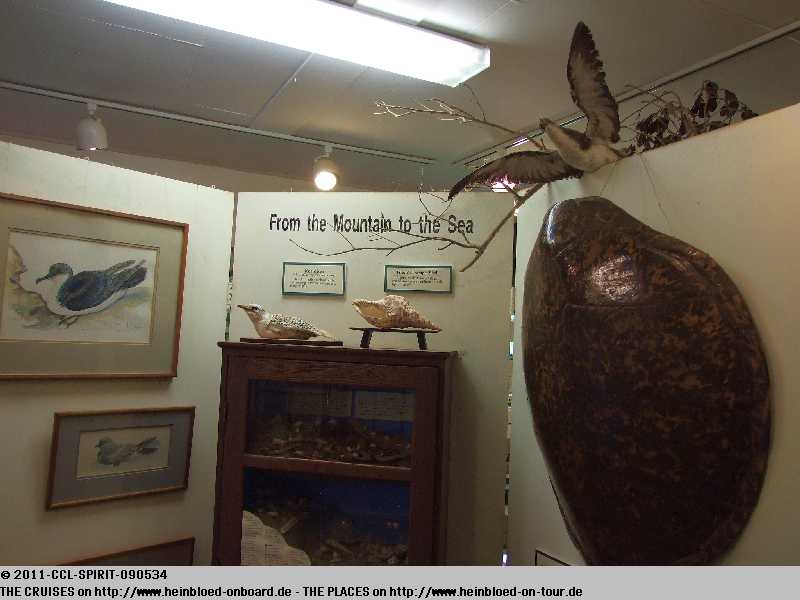 I really would like to see a Nene but Charlotte told me just to go to my zoo around the place where we both raised up and to check for an Hawai'i-Goose: that is a Nene... So I got only to see bat...

Ich hätte ja zu gerne eine Nene gesehen, aber Charlotte meint, dass ich einfach in den Wuppertaler Zoo fahren soll, um mir eine Hawai'i-Gans anzugucken: das ist eine Nene... So bekomme ich bloß eine Fledermaus zu sehen...
Warum gibt es hier Bücher über Albatrosse... Habe ich etwas verpasst??? Ich dachte hier gibt es die Nenes...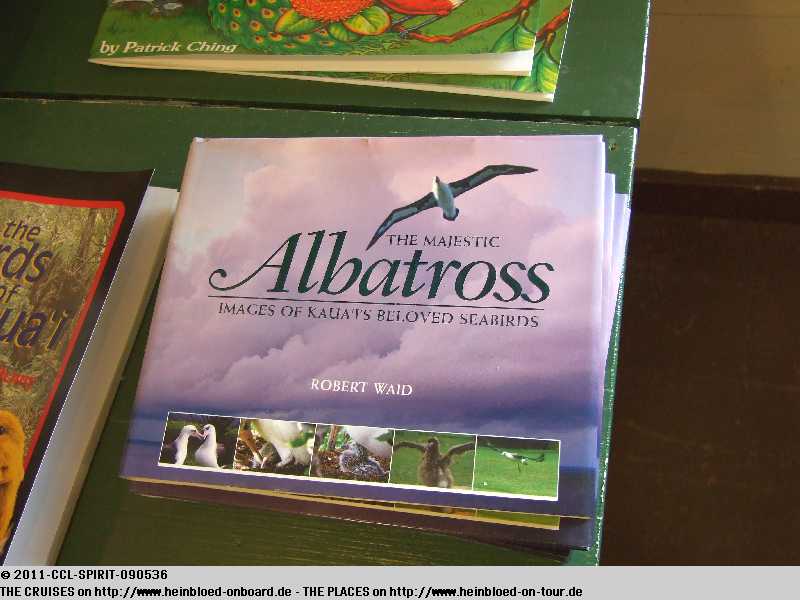 Why do they have books on albatross... Did I miss something??? I thought here you have the Nenes.

It was very important that we got knowledge of the importance of Queen Emma for the culture-historical develoopement of Hawai'i.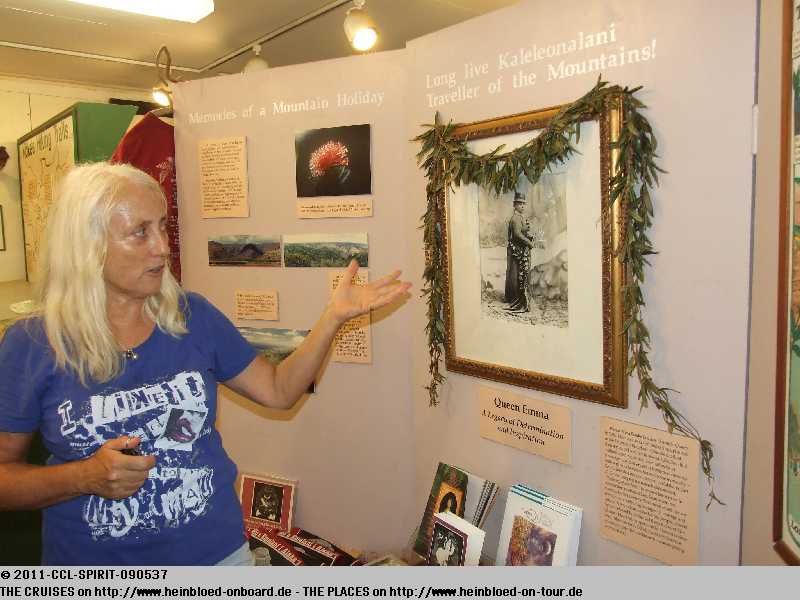 Wichtig war auch, dass wir die Bedeutung von Königin Emma für die kulturshistorische Entwicklung Hawai'is kennenlernen.
Und draußen regnet es Bindfäden und sie verkaufen hier keine Schirme... Als ich eine DVD kaufen will und die nach Charlotte nach beste DVD nicht verfügbar ist, bequatscht Charlotte solange die Verkäuferin, so dass sie das Ansichtsexemplar unter dem Ladentisch rausrückt.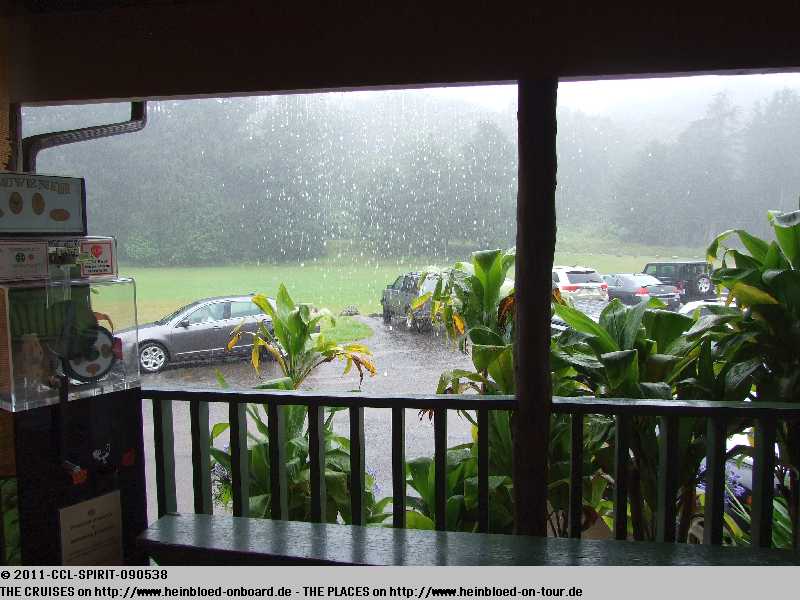 And outside still it was raining dogs and cats and they did not sell any umbrellas... When I wanted want to by a DVD and Charlotte found out that the very best one was not available she asked so long until they sold me the sample DVD under the counter.

The situation did not become better but worse.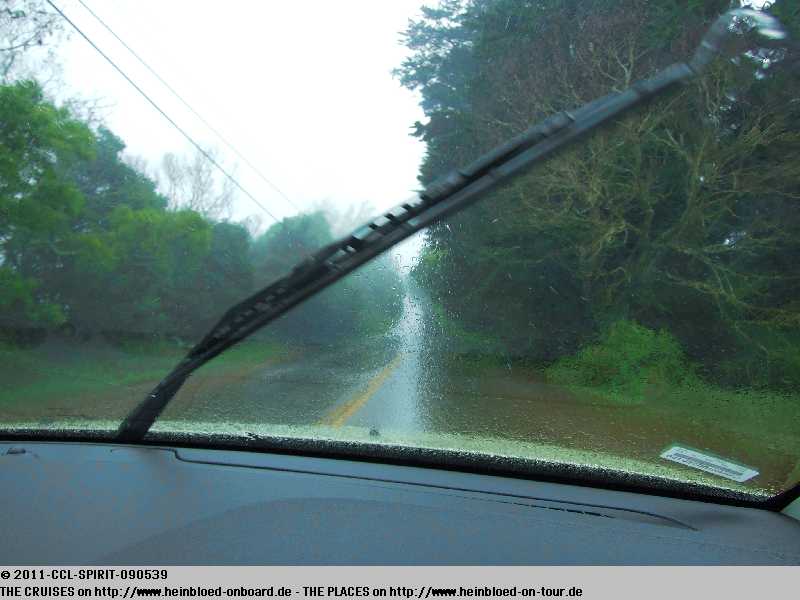 Die Situation wird nicht besser sondern schlimmer.
Aber Charlotte fährt so lange, bis sie uns wieder etwas bieten.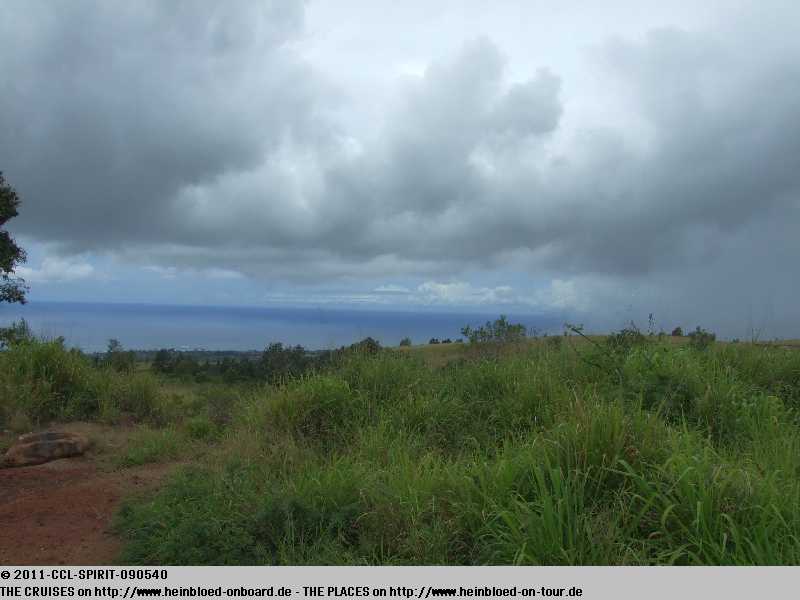 But Charlotte drove as long as necessary to offer us something.

You would not expect a great outlook behind this earth wall.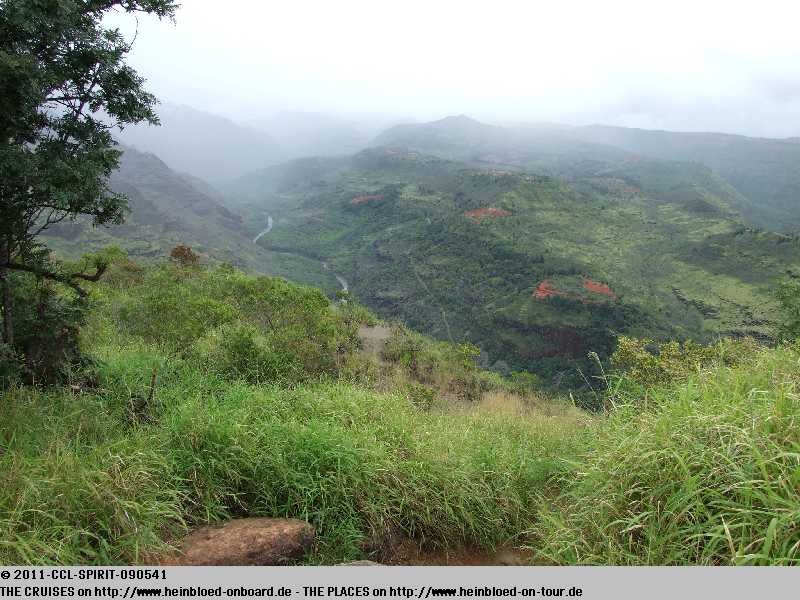 Hinter diesem Erdwall würde man kaum eine tolle Aussicht vermuten.
Aber mit einem Insider wie Charlotte werden auch solche Aussichtspunkte für uns zugänglich.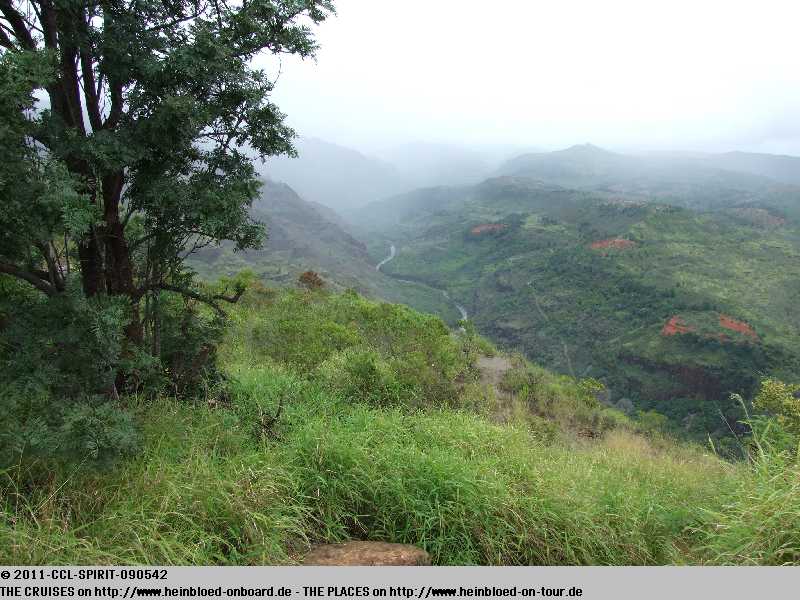 But we had an insider like Charlotte with us so even such outlook points were accessible for us.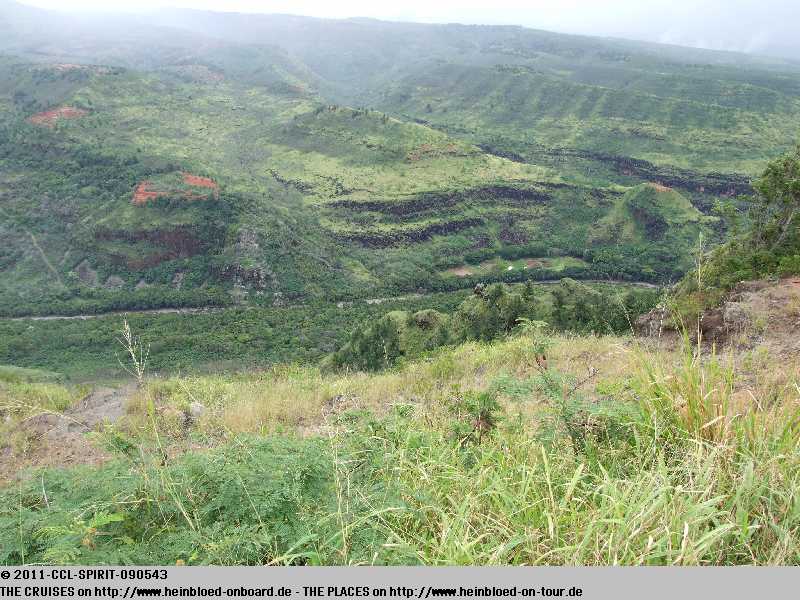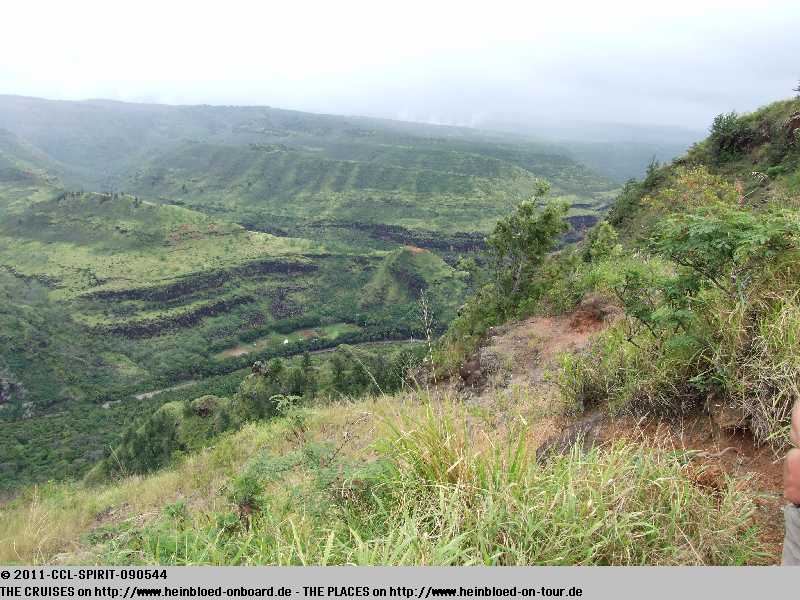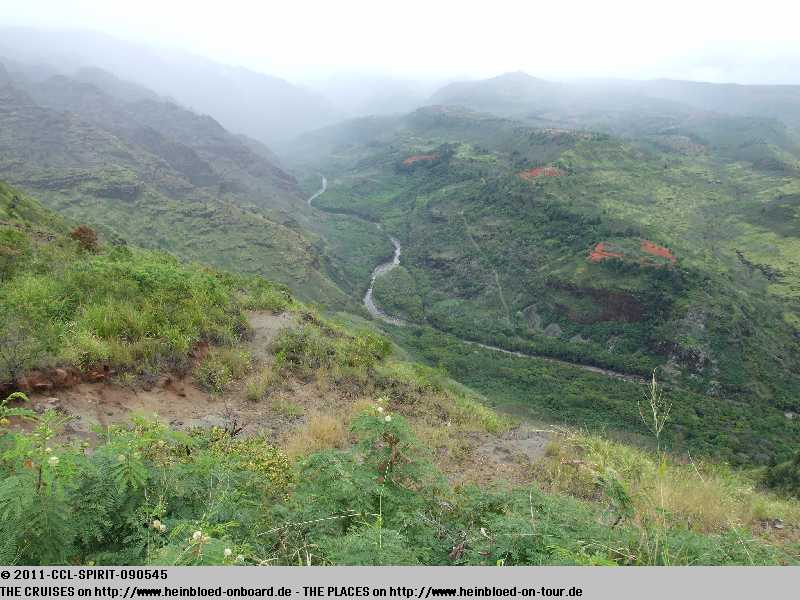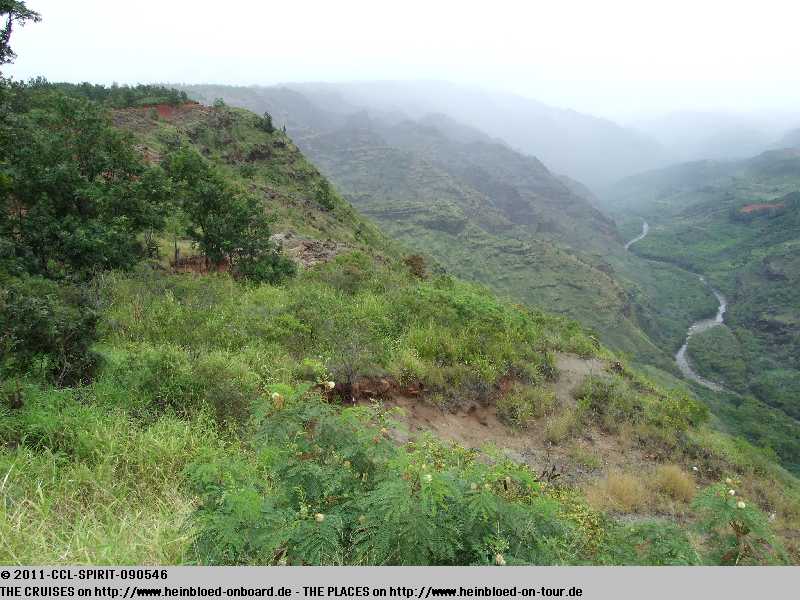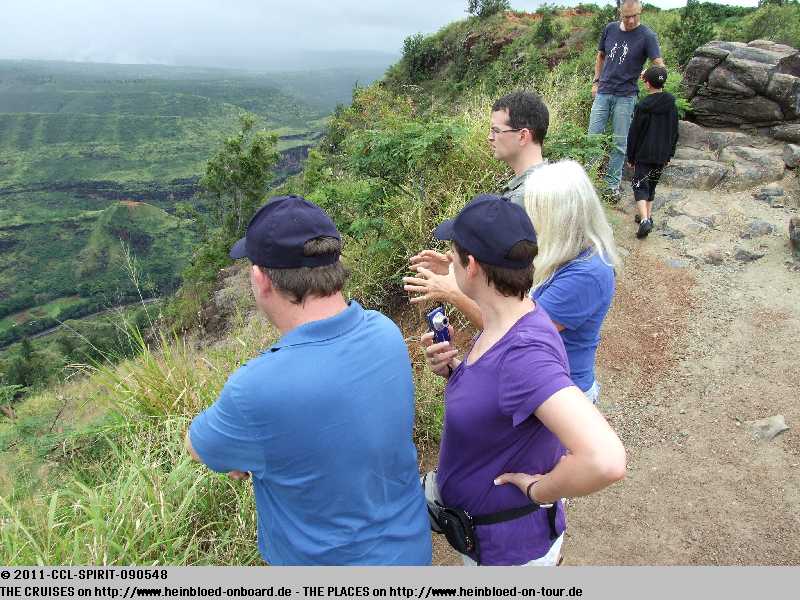 At this occassion we made a short break and ate our doggy bags from Hanapepe... So Bruno was convinced that this muffin exceeds the standards he knew from Holland America...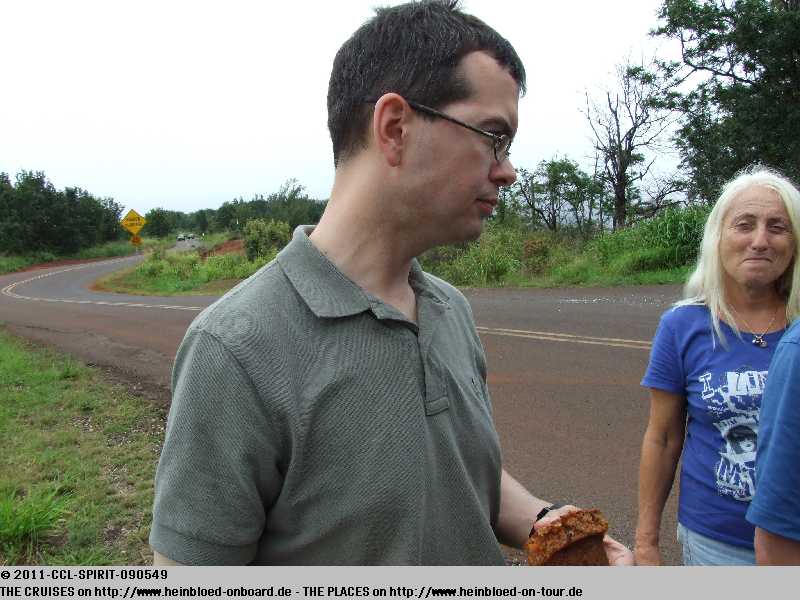 Bei der Gelegenheit machen wir eine Rast und essen von unserem Fresspaket, das wir in Hanapepe gekauft haben... Also Bruno ist überzeugt, dass dieser Muffin sogar noch die von Holland America übertrifft.