Scroll down for English explanations - alternates with German explanations.

Ein Bus fährt vor uns und das in den engen Straßen...

A bus rode in front of us through the narrow streets...

We continued to the Roman-Catholic St. Benedict's painted church.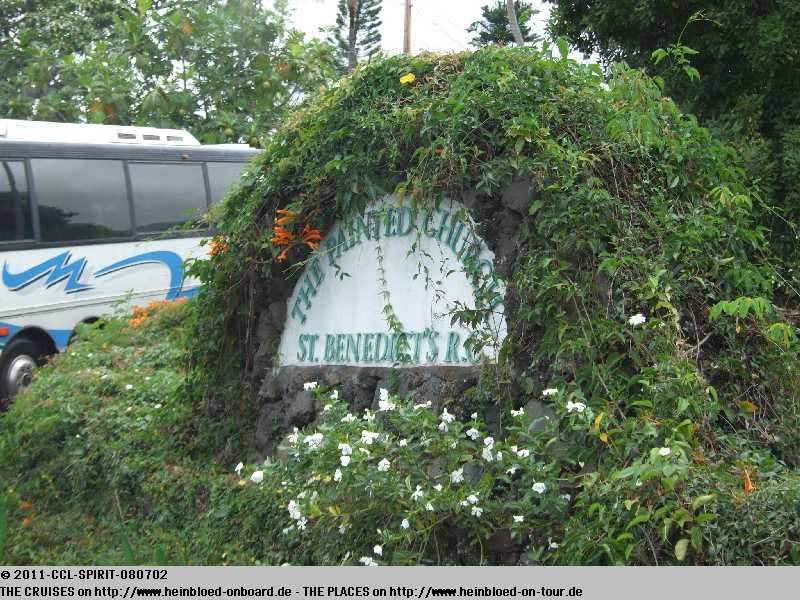 Es ging dann weiter zu
St. Benedict's römisch-katholische bemalte Kirche
.
So mitten in der Pampa. Früher für die philippinischen katholischen Arbeiter, die auf den Feldern oder in den Plantagen gearbeitet haben.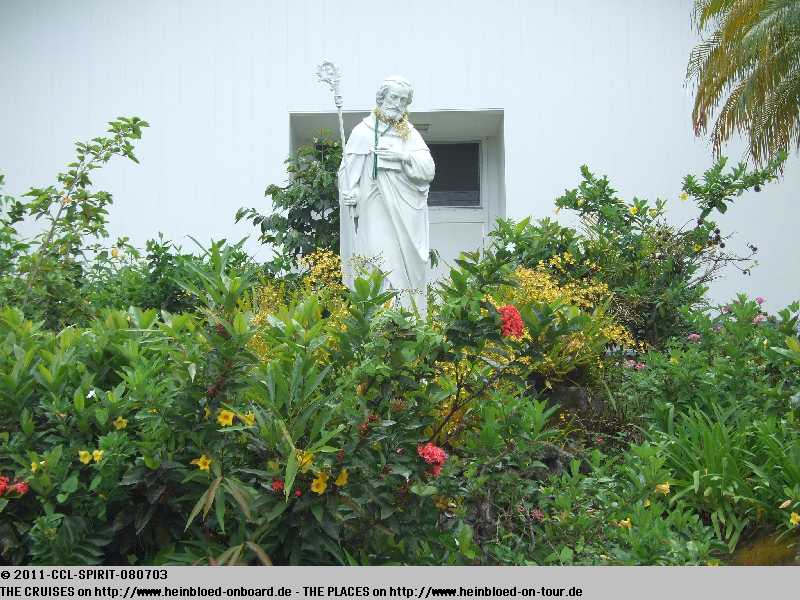 So somewehere in the deepest nowhere. In former times for the Philippine Catholic workers on the fields and plantations.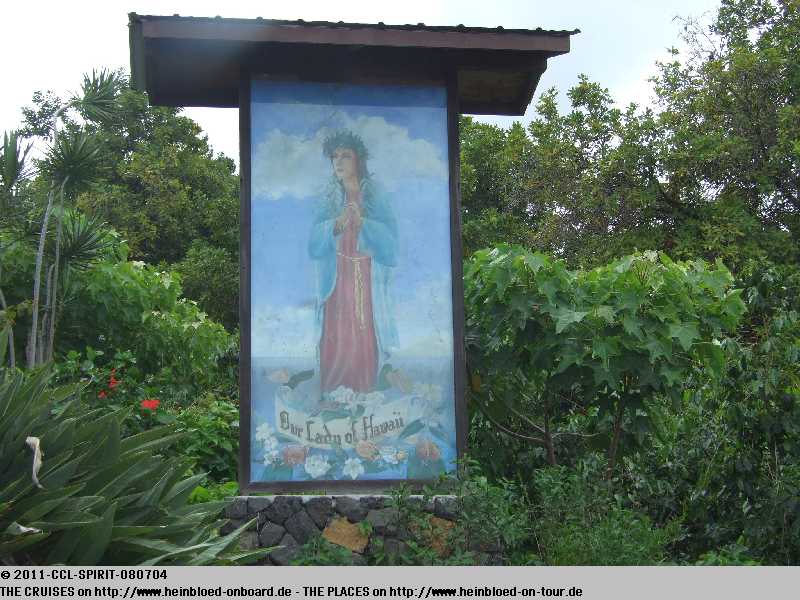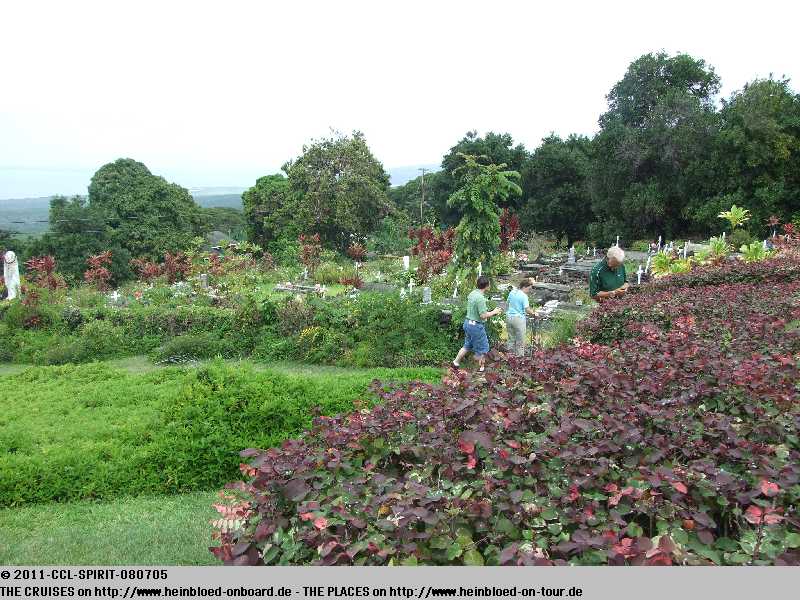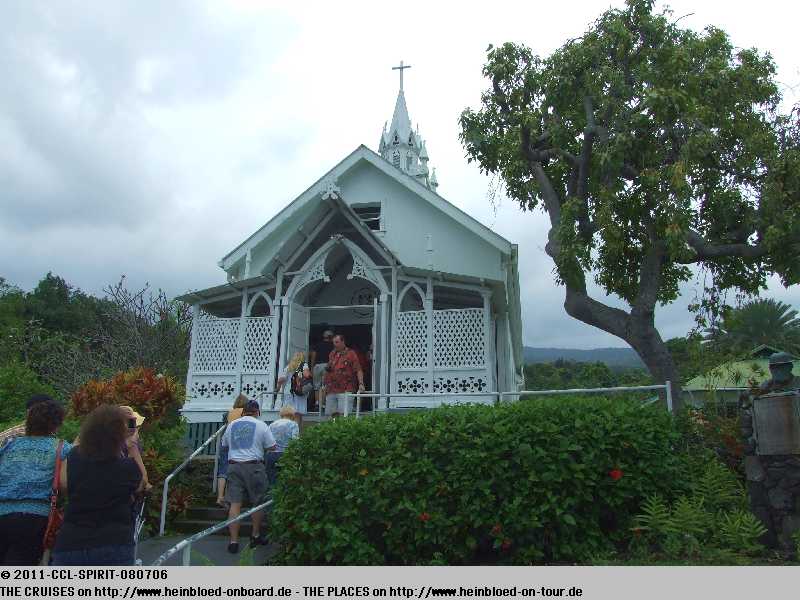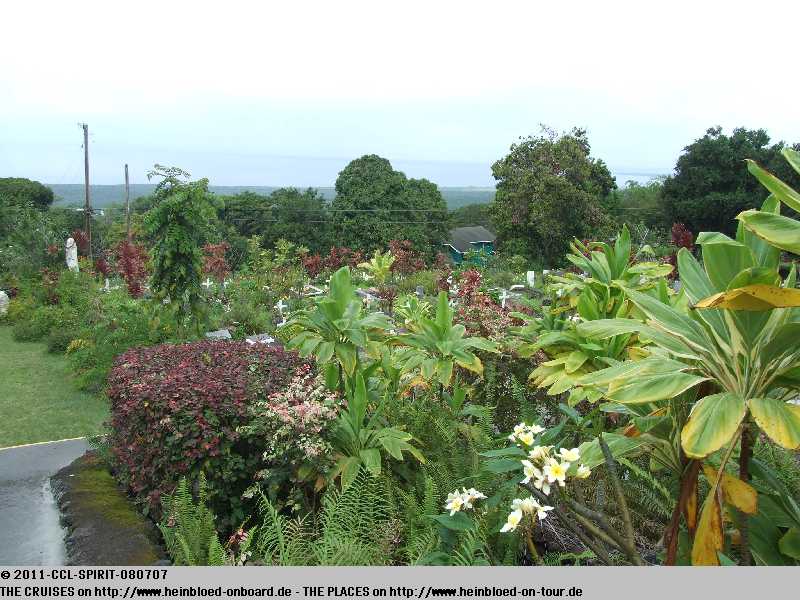 And a littel cemetary.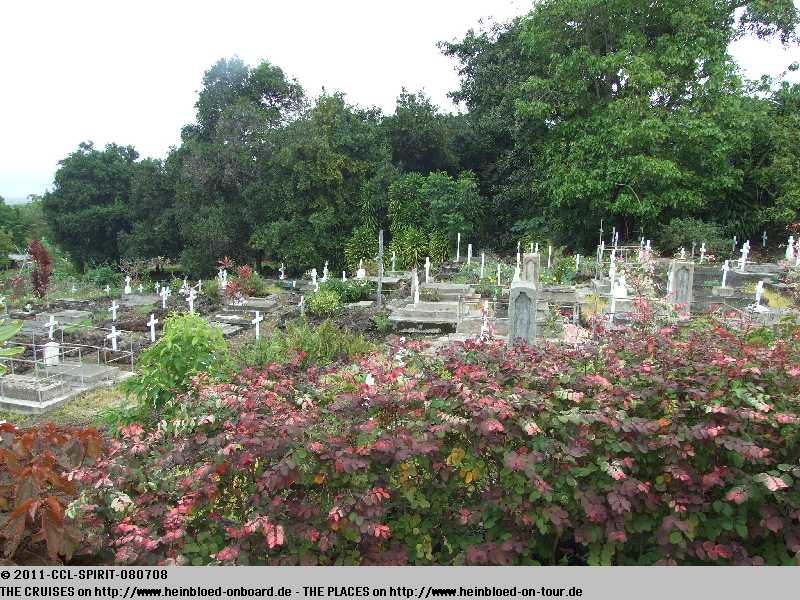 Mit eigenem Friedhof.
Hier gedenkt man Pater Damian de Veuster, der heilig gesprochen wurde, weil er sich für die Leprakranken geopfert hat.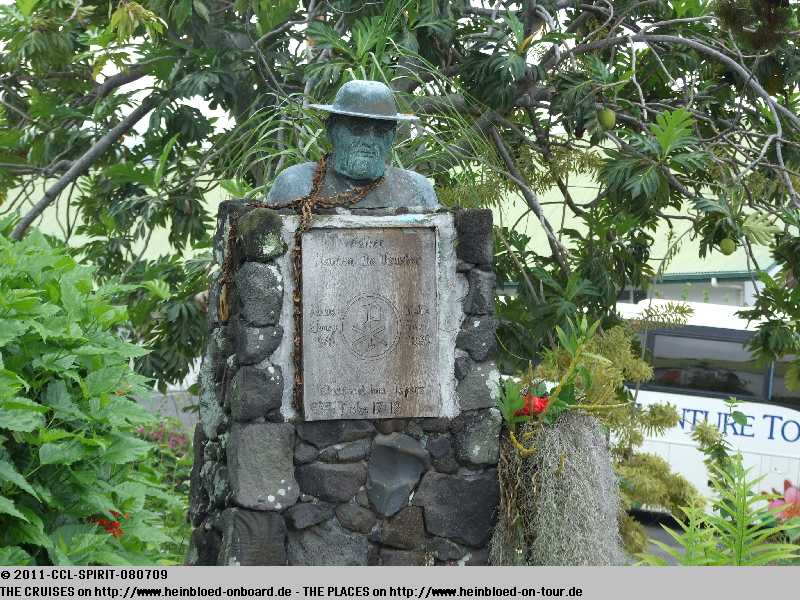 Here they remembered Father Damian de Veuster who was sanctified because he scrified himself for the lepers.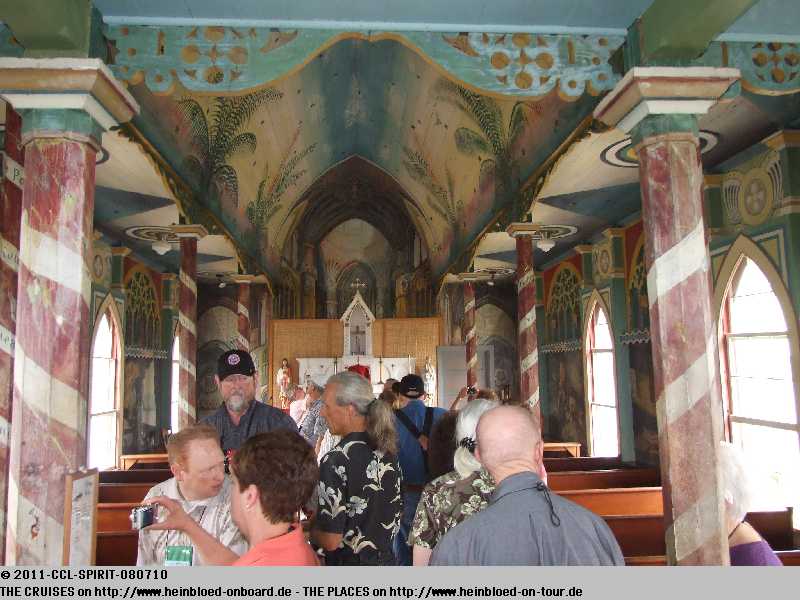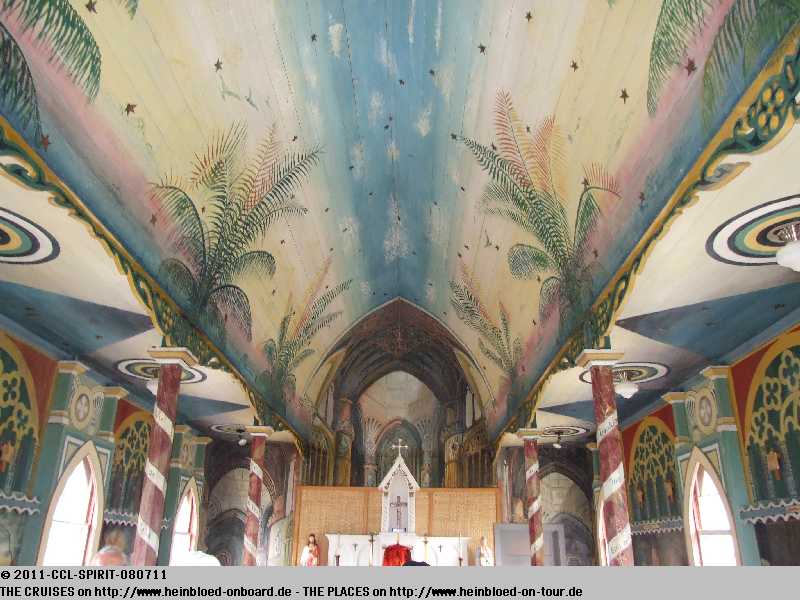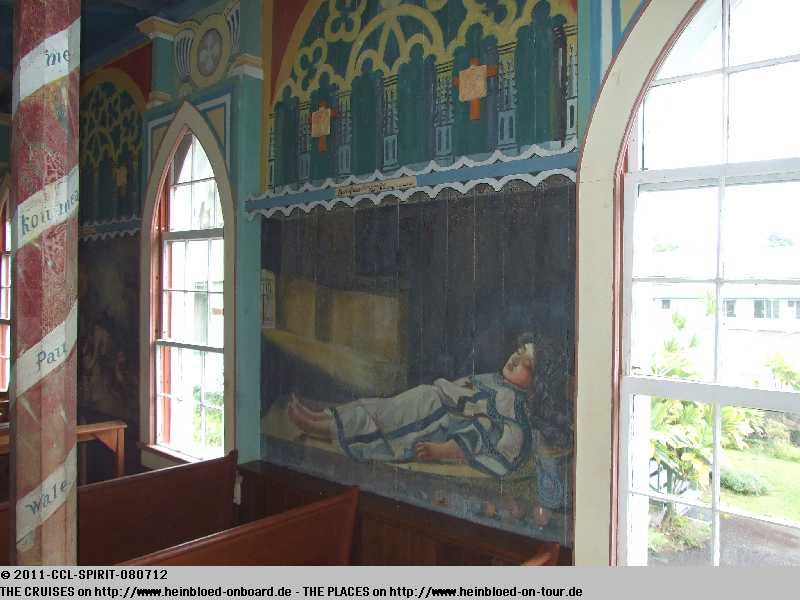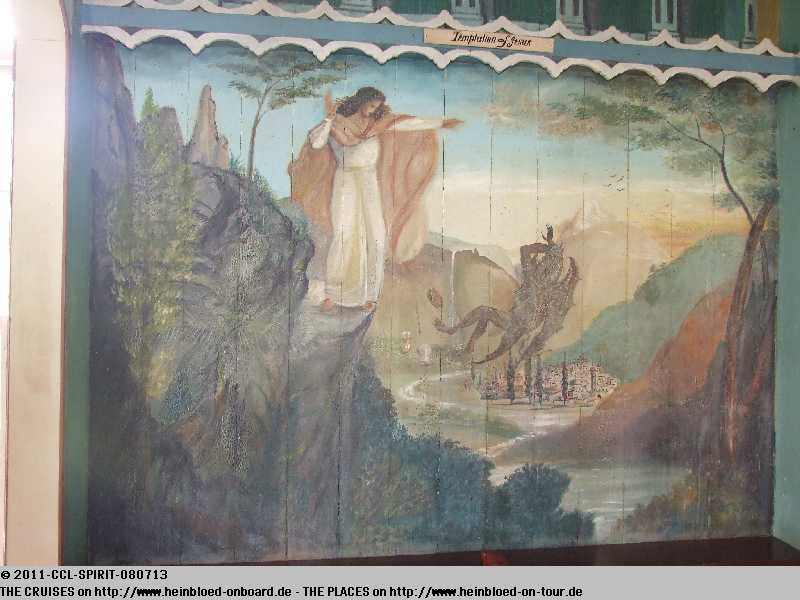 Franz explained the paintings and gave us some minutes for our own to get closer to the paintings.

Franz hat uns die Bilder erläutert und uns ein paar Minuten Freizeit gegeben, damit wir sie uns näher anschauen konnten.
Damit die anderen Besucher auch sich näher darüber informieren konnten, hat sich Franz in die Mitte gestellt und angeboten auch Fragen zu beantworten.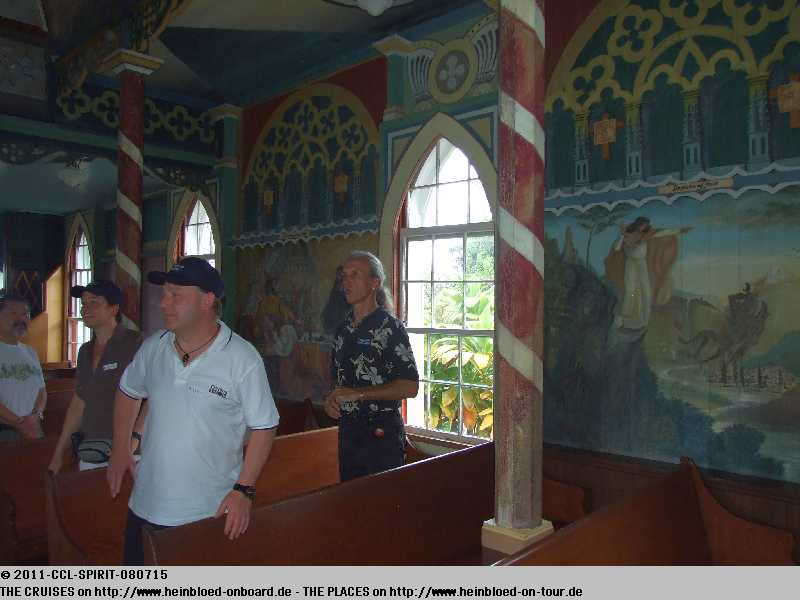 To make sure that other visitors get information Franz placed himself in the center and offered to answer their questions too.